Browse Findmypast Census Records For Free This Weekend
---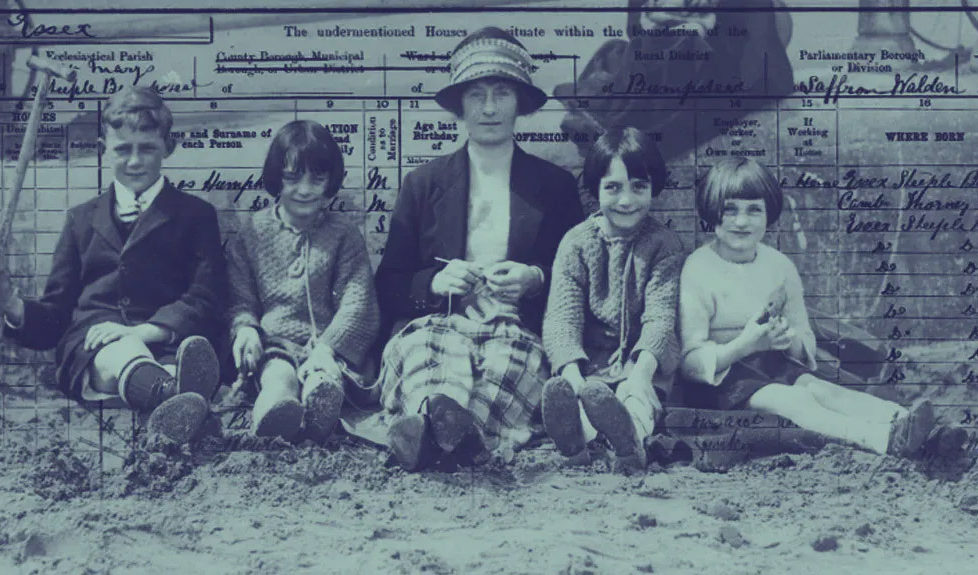 Image courtesy of Findmypast.
From April 30th to May 3rd, all visitors to Findmypast will be able to explore more than 224 million census records to trace their family tree or explore the history of their home completely free of charge.
This includes all UK national censuses from 1841 to 1911. Now easily accessible on many websites, Censuses have been taken in Britain every decade since 1801 (barring 1941, when war prevented it). Complete censuses for England and wales are available online from 1841 and due to data protection laws, the latest census available to the public dates from 1911.
Any user who creates or uploads a family tree for free on Findmypast can also take full advantage of automatic tree hints generated by census records.
Those looking to explore the history of their home or local area can make use of Findmypast's recently released address search feature. Unique to Findmypast, this new tool makes it easier to search for streets and locations across all UK censuses to trace the occupancy of a specific address, locate ancestors or discover their friends, relatives and neighbors.
Visit https://www.findmypast.com/page/free-access for more information.
---
The power of census records
Censuses can provide a wealth of information about your ancestors. You will often find information for entire family units in one record. This will include;
Where your ancestors were living

Who they were living with

What their occupations were

If they had any servants

If they were married, widowed or had children

The names of their siblings and parents

Who their neighbors were

What their ages were at the time of the census

Their year and place of birth

If they had any disabilities
Providing snapshots of entire households, census records not only allow you to discover where your ancestors lived and how they earnt a living, but are also an excellent way of discovering the identities of their spouse, children, parents and even grandparents who will often be found on the same page.
The amount of information contained and the regular nature of these documents make them one of the best tools at your disposal for jumping back through the generations to build a free online family tree.
For example, the names, dates and locations you find in the 1911 census will enable you to search for those same individuals in the 1901. After repeating this process going back decade by decade, you should find yourselves in the 1840s in no time!
Censuses throughout history
1801-1831 census records
These were used to create summaries of localities and later destroyed. So, for family historians, the full censuses dating from 1841 to 1911 are the ones of real interest.
1801
The first UK census was taken on 10 March 1801 but has not survived in full.
1821-1831
As with the 1841 census, very few of these early census records have survived. While fragments covering regions such as Kent, Westminster, Sheffield and Orkney have remained intact, the majority of early census records have been lost to time.
1841
The first fully surviving UK census was taken on 6 June 1841.The 1841 Census can reveal useful information for your family tree including the following information for each individual listed:
First name and Surname

Age (rounded down to the nearest five years for those aged 15 or over)

Gender

Occupation

Address

Whether born they were born in the county they now live (Yes or No)

Whether they were born in Scotland, Ireland or "foreign parts"
As well as all of the information included in the 1841 Census, these editions began to provide additional information on your ancestor's life and relationships. This includes:
Middle names

Each individuals relationship to the head of the household

Age at last birthday

Rank or profession

Place of birth – county and parish if born in England or Wales, country only if born outside England and Wales)

Whether blind, or deaf and dumb
As well as revealing whether your ancestors were blind or death, the final columns on these census returns now read "1. Blind 2. Deaf and Dumb 3. Imbecile or Idiot 4. Lunatic"
Once the 1881 Census was fully compiled, officials noted that there was an alarming rise in the number of individuals being reported as "deaf and dumb", compared to previous census returns.
After enquiries were made, it transpired that many enumerators had recorded babies as being deaf and dumb simply because they could not speak
For the first time, the UK census recorded a person's employment status in. This adds even more colour as you build a detailed picture of your ancestors' lives.
In Wales, the 1891 Census also included an extra question on the language spoken.
The 1901 census provided information on occupations, recording whether individuals were "employers", "workers", self-employed or "working at home".
As well as individuals residing in households, the 1901 census began recording people on board docked ships, hospital patients, prisoners, workhouse inmates and military personnel stationed in barracks.
The 1911 Census was taken on 2 April that year and is the most recent census currently open to the public. It's a must-search starting point for anyone new to British family history and contains far more information than any census that came before it. For the first time, the census recorded:
Nationality

Marriage length

The number of children who were born to that marriage, the number who died and were still living
Prior to 1911, the household schedules were destroyed once the details had been transferred into the enumerators' summary books. But for the 1911 census both sets of records have been preserved, which means you can see the census documents filled out in your ancestor's own hand (complete with mistakes and additional comments).
The surviving summary books are also an excellent resource for exploring the history of a local area and the only place you will find a description of each building such as 'House and shop', 'Hotel', 'Private house'. Unoccupied houses and non-residential properties such as churches and factories were also listed.
---
For more from Findmypast, click the tag below.
For some great content from our own Archives, click here.