Behind The Scenes With Fiction Ed Lucy
---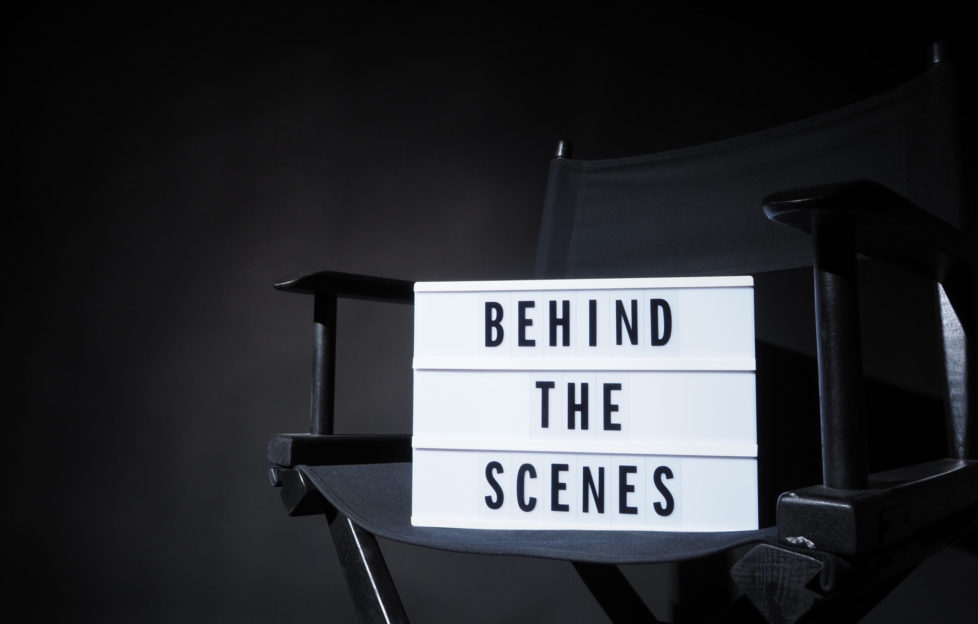 Shutterstock.
Come with me, as we take a peek behind the scenes at the "Friend" Fiction desk . . .
As you might have guessed, the main focus for the Fiction team is providing the fiction content for "The People's Friend" weekly, Specials and Annual.
That's over 600 brand new stories for our readers to enjoy every year, and means lots of reading. Bliss!
We keep an eye on all stories and serial instalments from when they first arrive in our inbox, to when they go to Press.
In each publication we aim to include a mix of new and established authors, with different genres and themes, and a mix of artwork styles. So there's a lot to take into consideration.
One of the best parts of working on the Fiction Team is that every day is different, but there is a rhythm to the working week, whether we're working from home or in the office.
The working week
Monday
Monday starts with the whole team getting together online for the dummy chat to look (digitally) at the issue that's currently on sale. After that, Iain, our Digital Content Editor, gives us an update on everything that's happening on our social media channels.
Tuesday
Tuesday is the Fiction team Meeting. This gives the Team a chance to talk about what's happening with all the stories, serials, and series that are on the go, and to look at our forward planning. I send the stories for each Special to our Production Team every third Tuesday, and also keep an eye on the Writing Hour every week- all the comments are interesting!
Wednesday
Wednesday is when I get together with Editor, Angela for half an hour. The weekly Story Mix is sent over to our Production team every Wednesday, which means sending the text and illustrations for each story and serial, and it's also the day when payments are signed off and approved.
Thursday
Thursday is when I look at serials.
Serials are approved instalment by instalment, and we have lots in progress at different stages at any time, so good organisation is key.  Serial illustrations are commissioned only when the serial is scheduled, to make sure the serial artwork in the weekly is by different illustrators. Thursday is also the day when the new instalment of our weekly soap, "Riverside", arrives!
Friday
Friday is Facebook Live at 11am, which we all take turns at. It's also the day I think about blog posts for our website (the Fiction Ed's blog and the Fiction sneak peeks, and occasionally Book Reviews and other pieces). I plan the Writers of the Week posts on Fridays, and also catch up to Admin – making sure all stories and illustrations have been paid, and that contributors are notified of when their work will appear in the magazine.
A Fiction team get-together rounds the week off. While we're working remotely, it's important to stay in touch.
Readers are at the heart of the "Friend"
Throughout each day, we are reading, buying and illustrating stories and serial instalments; contacting writers; arranging payments and setting up contracts for new authors; proofreading the pages of the magazine prior to them going to Press; approving illustrations, and answering emails.
We're in touch with our Production and Design Teams, checking images and illustrations, and making sure any extras such as author boxes are organised. There's lots of forward planning, including the Writers of the Week for the website; for forthcoming issues; and for the Annual. We also receive regular training and skills development.
Everyone works as a Team; it's a busy job with lots on the go, all at different stages, and lots to plan at any one time. But it's a privilege to be part of the "Friend", one Fiction Editor amongst many over the past 152 years.
It means a lot when readers tell them how much the magazine means to them, so it matters to us that we try our best for them.
Recently, we've been unable to access our Archives or meet readers at events, such as our Warner breaks – both things to look forward to, for the future.
We'll meet again!
---
For more from Fiction Ed Lucy, read her blog here.