A Tribute To Vera Lynn on VE Day
---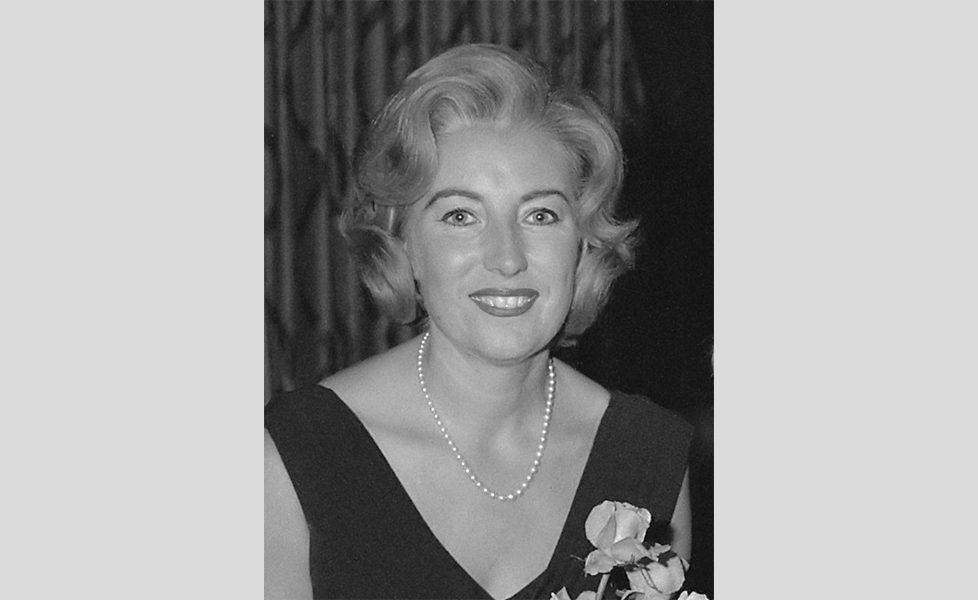 Eric Koch / Anefo, CC BY-SA 3.0 NL via Wikimedia Commons
This year, we're marking VE Day with this tribute to Forces' sweetheart Dame Vera Lynn, who sadly passed away last year aged 103.
This article was originally written for us by Douglas MacPherson, and published in "The People's Friend" in summer 2020.
---
In 1939, when Prime Minister Neville Chamberlain announced on the radio that Britain was at war with Germany, Vera Lynn thought, "Oh, well, bang goes my career."
Little did the young singer suspect that she would become one of Britain's brightest beacons of hope during the conflict that was to follow. Or that her songs, such as "We'll Meet Again" and "The White Cliffs Of Dover", would remain emblems of resilience eight decades later.
Vera Margaret Welch was a plumber's daughter born on March 20, 1917 in the London suburb of East Ham.
She first showed her vocal talent at family parties. By the age of seven was singing in working men's clubs.
Vera adopted the stage name Lynn (her grandmother's maiden name) and began a successful professional career in her mid-teens. She sang with the Billy Cotton Band, pianist Charlie Kunz, the Joe Loss Orchestra and the Ambrose Octet.
In 1939, a saxophonist called Harry Lewis joined the Octet and in 1941 he became Lynn's husband. He later became her manager and would famously answer the phone with the line, "What do you want her for?"
A greetings card song
Vera established herself as the Forces' Sweetheart when she was given her own radio show, "Sincerely Yours".
A fifth of the nation tuned into her heart-warming performances which always ended with her signature song, "We'll Meet Again".
The singer called it:
A greetings card song – a very basic human message of the sort that people want to say to each other but find embarrassing to put into words.
Vera also made a perilous five-month trip to the Middle East, India and Burma to sing for the troops.
She also starred in three morale-boosting films, "Rhythm Serenade", "We'll Meet Again" and "One Exciting Night".
Her popularity continued after the war with hits such as "Auf Wiederseh'n, Sweetheart". In 1952, this became the first record by a British performer to top the American charts.
It stayed there for nine weeks.
Her 1954 recording "My Son, My Son" was her only Number One single in the UK.
It wasn't the end of her chart career
In 1969, Vera's place in the heart of the nation was recognised when she was awarded an OBE. In 1975, she became a Dame.
She released her final single, "I Love This Land", to mark the end of the Falklands War in 1982. It wasn't the end of her chart career, however.
In 2009, at the age of ninety-two, she became the oldest living performer to top the UK Album Chart with the compilation, "We'll Meet Again: The Very Best Of Vera Lynn".
She later became the first 100-year-old to have a Top 10 album with another compilation. On "Vera Lynn 100", her original recordings were turned into duets by adding the voices of contemporary singers.
In April 2020, the Queen evoked Vera's wartime anthem in a televised address to the nation when she assured families and friends separated during the lockdown: "We will meet again."
She also had a message for the nation.
In these uncertain times I am taken back to my time during World War II, when we all pulled together and looked after each other.

It is this spirit that we all need to find again to weather the storm of the coronavirus.
In May, present-day Forces' favourite Katherine Jenkins sang a duet with vintage footage of Vera performing "We'll Meet Again" as part of the BBC's VE Day 75th Anniversary celebrations, with key workers around the country joining in its message.
Dame Vera Lynn passed away on June 18, 2020, aged one hundred and three. But her legacy as Britain's most treasured singer will never be forgotten.
---
Click here for more great features from "The People's Friend".