What's In Your Cup? Survey Reveals UK's Favourite Tea
---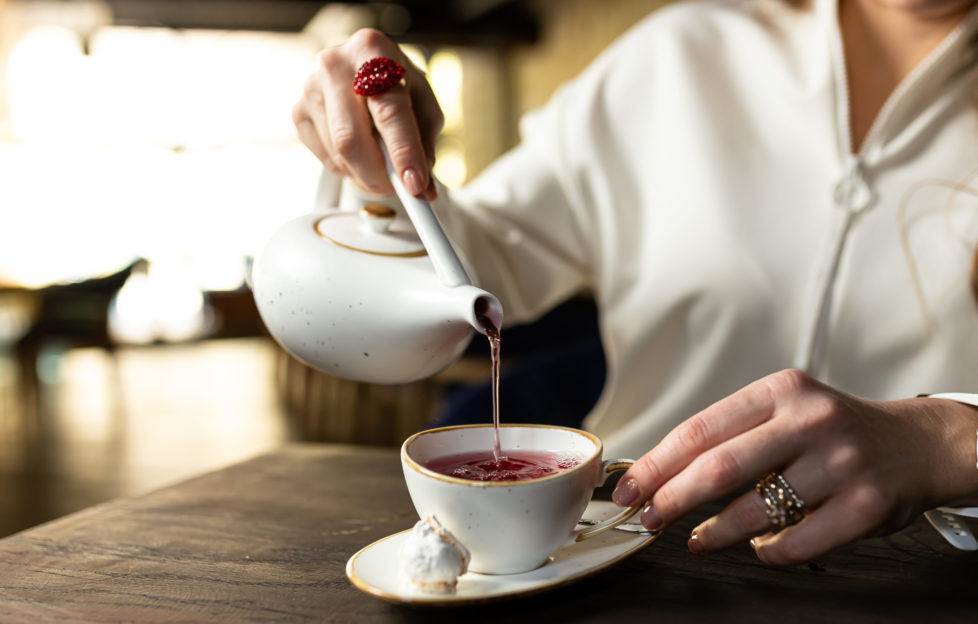 Shutterstock.
Here at the "Friend" office, it's fair to say that our favourite tea is . . . whatever we can fit in our cups!
I'm not sure how, but tea seems to have the ability to both fuel a busy day and relax us after one, too.
Considering research from the beginning of the coronavirus lockdown revealed us Brits were spending more than ever on brews and biscuits, it's clear I'm not the only one who marvels at the tea break's magical powers!
That's what spurred on fair trade retailer Traidcraft to get to the bottom of the age-old conundrum: which is our favourite tea?
Their connoisseurs compiled a mass of Google Search Data between January and December last year to see which flavours, types or teabags were most on our mind.
The results are in
The UK's favourite tea is Green tea, ranking 1st in all UK regions except the South West, who favour Chamomile tea.
Chamomile is also the nation's second favourite based on searches, followed by Matcha tea in third
Traditional Earl Grey and English Breakfast sit a lowly 8th and 15th respectively, with the UK's least favourite tea being Cranberry
Hibiscus enjoyed the most search growth at 1420% across 2020, with interest in Lemon receding significantly at -246%
I can't be the only one to find these results a little controversial!
Don't get me wrong, Green tea certainly has its place. It's just that its place is nowhere near my teapot.
I can't imagine drinking anything other than the traditional Tetley's (or Yorkshire) in the morning. And in the afternoon. And at night . . .
Be right back. It's time to stick the kettle on.
---
Need a little proof that we like a good brew? We even interviewed a tea taster in the pages of "The People's Friend". Click here to read all about this excellent job.
For more on National Tea Day, click here.