Writer Of The Week: Angie Keeler
---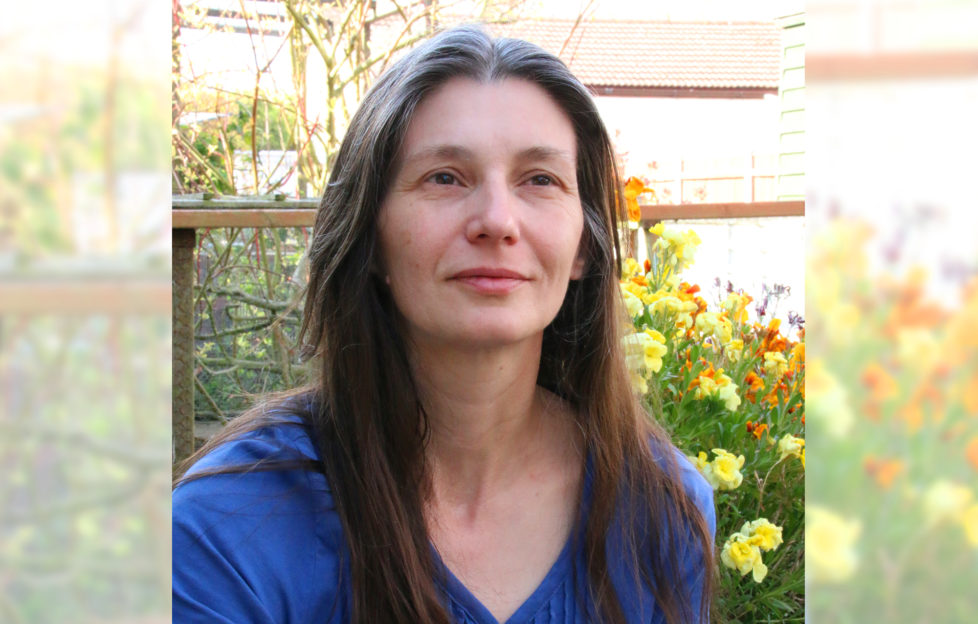 Photograph courtesy of Angie Keeler.
Poetry Ed Abbie chats to Writer of the Week, Angie Keeler, about her poetry.
You can read Angie's latest poem in our Special out now.
Your poem "Gardener's Friend" is featured in our latest Special. What inspired you to write it?
As a gardener, I try to be as organic as possible by allowing nature's many creatures places to thrive.
When some garden visitors are less helpful, I remind myself that they provide food for other animals and insects.
While walking around my small garden, I noticed a small group of aphids clustered on a rose stem and hoped my favourite insect would soon be along to help protect my plants.
Are you mostly inspired by nature, or do you like to write about other themes?
Nature is a huge part of my life and I am drawn to write about all the wonderful things I observe each day.
Gardening brings me close to nature and my poetry tends to reflect the snippets of joy, from family life to objects around the home, everything provides me with ideas.
What first drew you to submitting a poem to "The People's Friend"?
I have been a huge fan of the "Friend" for many years and loved the verses within the magazine.
The magazine published one of my poems as a reader's letter in 2013, which gave me the confidence to begin submitting as a writer.
I still use the tea caddy each day!
What challenges have you overcome in becoming a published writer?
My biggest challenge was having the confidence to send out my work for others to read.
Writing is a personal journey and my poetry records parts of my life, my thoughts and sometimes my dreams.
After reading fantastic poems by many talented writers, it made me question whether anyone would even be interested in reading anything I had created.
I still get a huge thrill whenever I see my words in print.
Do you stick with poetry or do you enjoy writing stories, too?
I love all types of writing, from factual to fiction.
I have been lucky to win a writing competition and have had a few short stories and articles published in small presses.
Short story writing was the route I first tried when submitting to the "Friend", many years ago.
Although my endeavours were rejected, it was worded in such a lovely way and gave me encouragement and tips about improving my work.
Notebook and pencil or laptop? Kitchen table or study? Blank wall or inspiring view?
Yes, to all!
Ideas come to me at the strangest of times and have me reaching for the nearest writing utensil. Once, I even drew a sentence in a dusting of flour while I was baking bread.
My house is full of notebooks and scraps of paper. Prior to Covid-19, I would add a few ideas to the bottom of my shopping list while walking round the food aisles.
I tend to write in longhand first before typing it on my computer. It gives me the chance to add a final edit before I am happy to send it off.
What's your one top tip for an aspiring Writer Of The Week?
Enjoy the creative side of writing and don't be afraid to submit your work once you are happy with what you have created.
---
For more from our Writer Of The Week series, click the tag below.