Fiction Ed's Blog: Our Serial Illustrations
---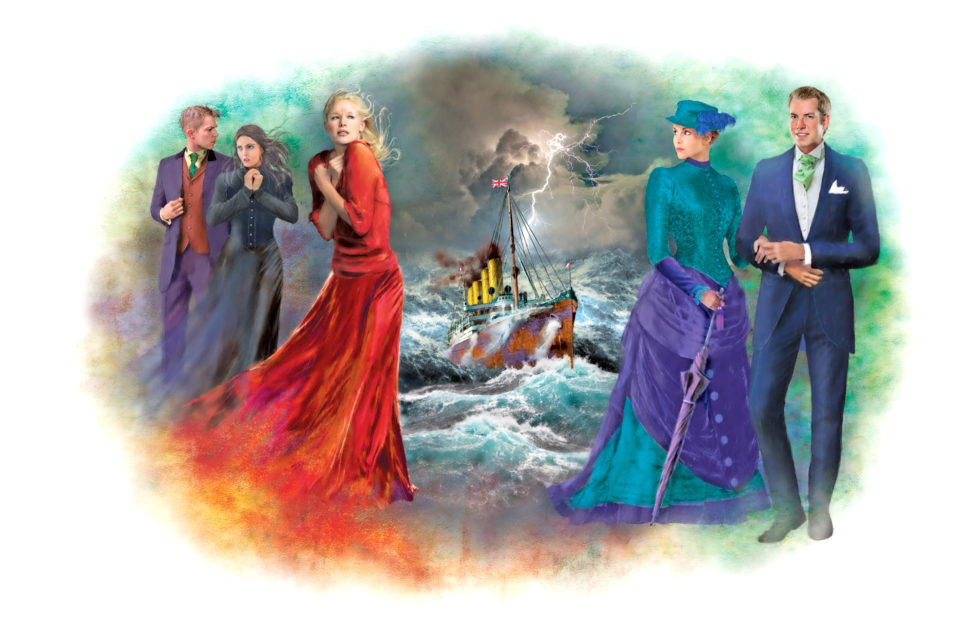 Illustration by Helen Welsh.
I thought it might be nice to change the focus a little this week, and look at another aspect of Friend fiction – our serial illustrations.
Our readers often tell us how much the illustrations add to their enjoyment of the serials.
You might remember Helen Welsh's dramatic artwork in our main image (above). It's taken from our Katie Ashmore serial, "A Tale Of Two Sisters".
Our serial submissions process
"Friend" serials generally run for between three and eight instalments, each of 5000 words.
Once Editor Angela approves a serial synopsis (and often at the same time, the first instalment), our authors send in one instalment at a time.
Only once Angela gives each instalment the go-ahead do we ask the author to submit the next.
When all the instalments are in (or nearly all, in the case of longer-length serials), or once the serial is scheduled, one of the Team starts to think about commissioning the illustrations.
In the first instance, this means reading the serial carefully, from the beginning.
Illustrating each instalment
Each instalment has its own "brief". In this document, we outline our ideas for how to illustrate that particular instalment, taken usually from one particular scene.
The first instalment of each serial introduces us to the characters and the setting of the story. The artwork reflects that.
Once each brief is ready, text and brief are passed to Commissioning Illustrations Editor, Manon, and she considers which artist's style would best suit the type of illustration the story requires.
We have a team of freelance "Friend" artists, who work on our short story and serial illustrations.
Commissioning the artwork
Once the illustrations are in progress, Manon works closely with each artist.
When we receive a piece of artwork, Manon posts it on our Teams channel. This gives us the same opportunity to preview each instalment's artwork that we had when we were working in the office.
Montages
To keep things interesting, an illustration will occasionally be in the form of a montage, where two or more scenes are depicted.
Opening serial illustrations are usually montages, with the principal characters blending against a set location.
Period illustrations
Every week, the "Friend" has two serials on the go. One is contemporary, the other historical (although 'historical' can now mean anything pre-2010!).
Period illustrations are a nice contrast to the artwork for the contemporary serial that runs concurrently with each historical serial.
---
Read more from Fiction Ed Lucy.
Read our writing hints, tips and tricks.