Behind The Scenes With Illustrations Ed Manon
---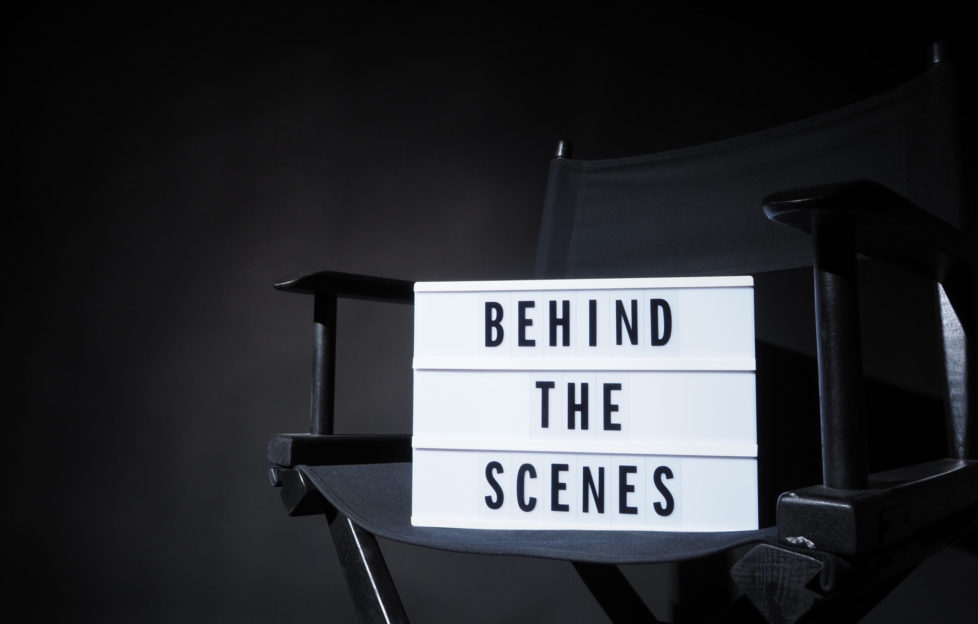 Shutterstock.
This week's behind the scenes is about illustrations!
Illustration is a big part of the magazine. Each story must be paired with a striking artwork, along with all covers of our Weekly, Special, Annual issues and Pocket Novels. There are also occasional projects, such as greeting cards, jigsaws, or newsletter illustrations.
In terms of numbers, that's a little under 900 illustrations a year.
Luckily, as you already know, we have a brilliant team of illustrators, whose talents makes my job easier as I can always trust their ability to bring life to the brief, I send them. Let me take you behind the scene…
So, what does my week as an Commissioning Illustration Editor looks like?
Monday: let the week begin
On Monday morning, I catch up on my emails – stopping for our Monday morning meeting and getting back to it straight after. I usually receive quite a few illustrations during the weekend, so I will start processing those artworks.
The artwork process
Each artwork starts with a brief.
Each Fiction Team members are in charge of their story, and write their brief. I check the brief upon receiving it, make sure that it will illustrate well, amend if necessary. Once done, I look up, on my calendar, to see which artist is available, and assess who would be the most suited for the job.
Sending the brief
I decide based on everyone's strength while trying to avoid sending the same type of brief to the same artist.
There is no typecasting at "The People's Friend", for two reasons. It would be less stimulating for our artists (nothing like a challenge to keep the passion up!), and it would be less entertaining for our readers.
We don't want our artworks to be predictable. Finally, it also makes it more exciting for me: each artwork I receive is a surprise! I am always amazed by the creativity of every artist I get to work with.
Receiving an artwork
Back at the office I would have called the fiction team member in charge of the story, to get their opinion. An extra set of eyes is always welcome, and they may spot details from the story that I would miss. These days, I upload a copy of the artwork on our Fiction chat, and we double-check together that the illustration is right for the story, the characters, the season and its setting.
We usually see a rough before the final artwork, so when we receive the final artwork, it is a straightforward process.
If we need any changes, I will get back to the illustrator.
Otherwise, I will get back to the illustrator, too, but this time to confirm that everything is approved. Then, I'll start processing the image by opening it in Photoshop. I always check that the resolution is correct, and that the colours will look good when printed.
I then add the Metadata, which are pieces of information stored directly "in" the file. These information will help us at a later date, when we want to use this image. I addition, I have some admin to do after that, to make sure that we keep a trace of every artwork we receive, along with the date, story attached to it, etc.
Tuesday: more commissioning illustrations
All my days start with reading emails, checking for new images and processing them. Moreover, on Tuesdays, we have our Weekly Fiction Team meeting, where we all update each other on our work schedule.
I usually start receiving new briefs on Mondays and will start sending them through as I receive them, from Tuesday onwards throughout the week.
Wednesday: admin day
I tend to bulk all my admin payments, and will process them on Wednesdays.
It is a weekly occurrence, which I find convenient as we can easily keep on top of it. I also process the latest images of the week and get on with the rest of the admin.
Furthermore, as Lucy sends the Weekly Story Mix to production on this day, I update my ledger for us to keep track of which images have been used or not.
Thursday and Friday: artwork making days
As I have a bit of time until the next payments and mix are due, I use the rest of my week to be more "hands-on" with illustrations.
Of course, without ever forgetting to stay on top of all emails, artworks and briefs.
Cover artworks:
Our Feature Editor, Alex, will regularly send me image references for our next Weekly covers.
I do a photomontage with those, to help us picture which will look best on the cover, before sending it over to Angela. As soon as the reference is approved, I commission it to one of our cover artists.
Upon finishing their Artwork, each artist posts it to me. Once I receive it, I scan and colour correct all Weekly Cover Artwork before passing it on to the designers.
I work on Pocket Novel covers, and Special covers as well. Each involves a rough, which gets approved on different levels before I work on the final artwork. We all work as a team.
If my schedule leaves me some free time, I also keep some briefs to illustrate myself.
Occasionally, Iain may ask me for a Newsletter illustration, which needs to be ready on Fridays.
Shutterstock illustrations:
Additionally, I use those days to check and fix illustrations from Shutterstock.
Sometimes, we like an illustration but the character has the wrong hair colour, is too young, too old.
The illustration looks too summery and we're planning to publish the story in winter, or vice versa. Sometimes, one illustration doesn't quite capture the story and I make a montage using a couple of Shutterstock illustrations. Other times, the illustration lacks a little "Je ne sais quoi" and needs that extra little tweak to make it pop out of the page.
We check every artworks!
Finally, some months are busier than others, because I know that my workload will increase. For example, in July, I will start working on half of the background illustrations for our Fireside book. I need to make sure that I am ahead of my schedule for those days, and have to plan my workload on a yearly basis!
One final thought
There is never a dull moment, and I always look forward to work: which I think it's a privilege!
Another privilege is to work with such a lovely team. On Friday afternoon, we have a final catch-up with the Fiction team, which I find great to keep the team spirit, even when we're working from different places.
It is a beautiful start to the weekend and I always feel that I finish on a high note, thanks to this.
---
Read Fiction Ed Lucy's behind the scenes blog here and Fiction's team Tracey here.