Editor's Diary: Getting Away From It All
---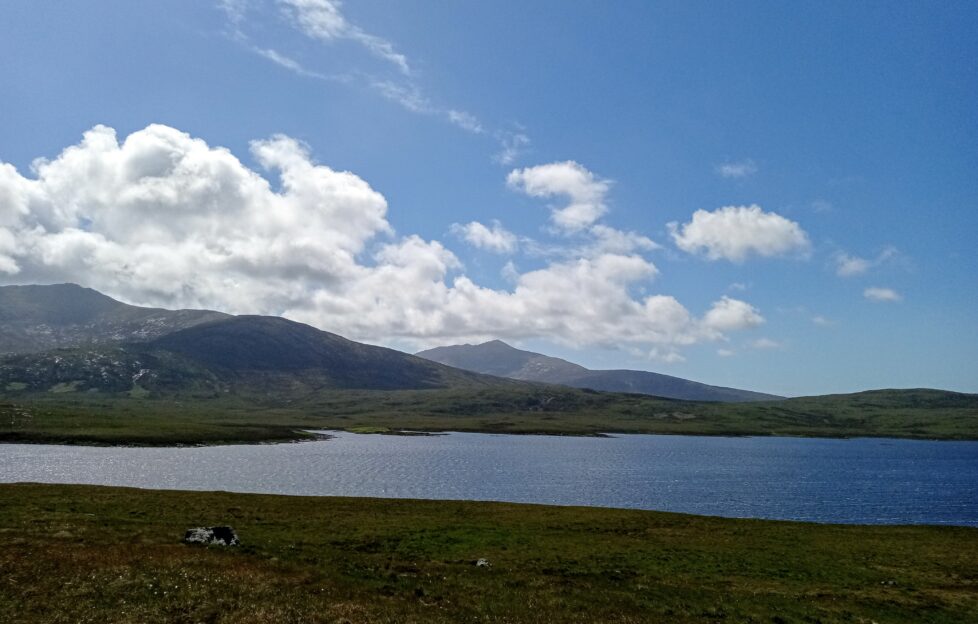 Photograph by Angela Gilchrist.
As regular readers of this Editor's Diary know, I have been getting away from it all this past fortnight.
And what a wonderful break away from it all it was!
I spent a week on the wild and remote Hebridean island of South Uist. It's a total escape from the stresses of everyday life. Just windswept beaches that stretch for miles, mist-capped mountains, no mobile phone signal and very patchy internet. Bliss!
The island is reached by a three and a half hour ferry journey from Mallaig. This time, the trip was enlivened no end by the dozens of leaping dolphins that joyfully escorted the boat as we sailed past Eigg. It was an incredibly special experience.
If eating out, shopping and nightlife are your thing, don't visit South Uist! But if, like me, you love big skies, walking for miles and spotting wildlife, there's no better place to be.
From our cottage's kitchen window, I watched a short-eared owl hunting its breakfast every morning. I encountered flocks of little terns, met wild ponies at Loch Druidibeg and saw seals from a clifftop on Benbecula.
Walking for hours along the white sandy beaches that stretch for 24 miles along the island's west coast, I marvelled at the remains of Bronze Age roundhouses and a Pictish broch.
It was magical
I followed in the footsteps of Bonnie Prince Charlie on Eriskay and spotted eagles at Loch Eynort.
It was magical! And here are just a few of the many pictures I took while I was there.
This beautiful beach on Eriskay is called the Prince's Cockle Strand. It's where Bonnie Prince Charlie first set foot on Scottish soil during the 1745 Jacobite Rising.
Ruined crofthouses all over Uist testify to the human cost of the Clearances. This one looked hauntingly atmospheric at sunset.
You have to watch out for wild ponies crossing at Loch Druidibeg!
In contrast to the beaches of the west, the east side of the island is home to dramatic mountain ranges.
---
For more from Angela's Editor's Diary, click the tag below.