Features Ed Blog: Summertime Books And Movies
---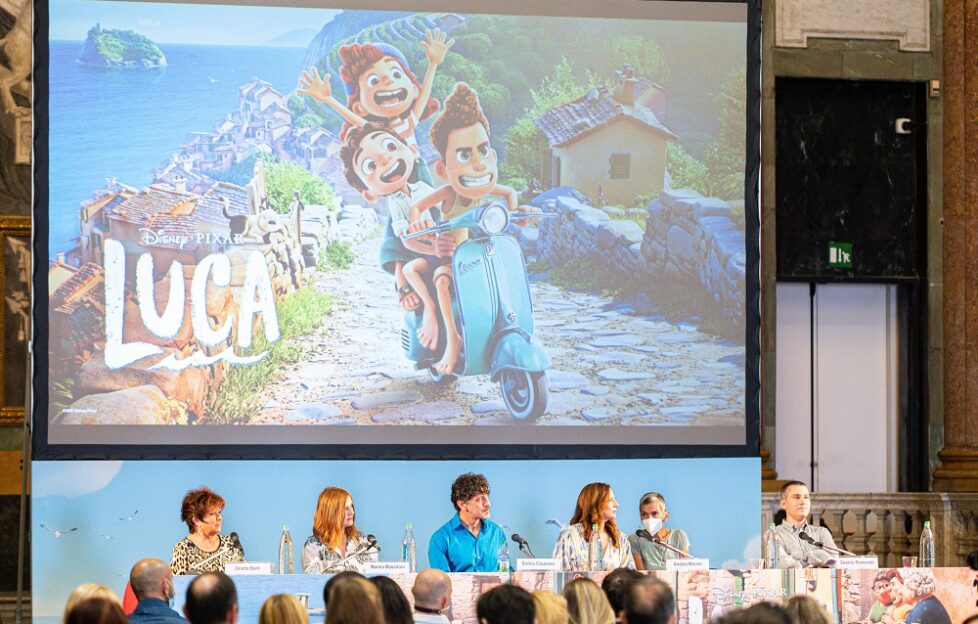 Photo by SIMONE ARVEDA/EPA-EFE/Shutterstock.
This week in my Features Ed blog, I thought I'd take a look at some of my favourite summertime books and movies, with another sunny weekend on the horizon.
The idea of summers – long, warm days of easy living and al fresco dining – can sometimes be more of a dream than a reality. It's often raining here in the U.K., or we have to work or can't get out for one reason of another. But this year we're having some beautiful days that have run into long, golden evenings.
This morning, I dropped my father-in-law off in Perth early for an appointment. I then drove home along the balcony road here in North-east Fife. Running from Newburgh to Wormit, it enjoys regular, uninterrupted views across the Tay. With the water still, and a heat haze already building, it felt like I was on hols!
Of course, I'm working at the mo, and we've a young son to look after, but even just a wee tea break taken outside feels luxurious. I'm happy with that.
Summers as a child were epic, though – weren't they? Freedom – and weeks of it! I don't think we ever forget that feeling, just as we don't with Christmas.
Even if you can't get out or the summer's not cracked up to much, there are some great films and books that capture that feeling. Here are some of my favourites.
Disney's new film: Luca
This year's winner for me is "Luca". Our wee boy aside, I've always loved good animation, and thanks to Pixar's incorporation into the Disney family, they're coming out with some crackers.
Available on Disney+, "Luca" is the story of two sea monster boys. They turn into people on land, and when Luca and Alberto decide to spend their summer in an Italian village, they meet Giulia. It turns into a lovely little sunshiney nugget of a film, filled with fun, friendship, gelato and Vespas. Plus some brilliant Italian music.
There's also a hilarious, if slightly alarming cameo by Sacha Baron Cohen as Luca's Uncle Ugo.
It's a modern-day "Swallows and Amazons", and an absolute treat.
"The Summer Book" by Tove Jansson
After years spent living in Helsinki, Tove moved to a little house on an island in her native Finland, with her partner Tuulikki Pietilä (Tooti).
Finland's coastline is peppered with such little islands. Where they're inhabited, the residents usually live in simple cabins. "The Summer Book" is a novel about one young girl, Sophia, and the summer she spends there with her grandmother. Her father, meanwhile, is there but out of the way and always working.
Often as stubborn and childish as each other, the two spend the summer doing not very much at all. Each chapter is a brief event – a trip to the mainland shops, a wee storm, an argument – and the writing is beautifully concise. The simple pleasures and problems of having lots of time on your hands and good weather to spend it in.
Mediterraneo
This 1991 Italian film won an Oscar, but was heavily overshadowed by the fame of "Captain Corelli's Mandolin", the hit novel and film that basically told the same story.
A bunch of Italian soldiers wash up on a Greek island in the middle of World War II. Before you know it, they've forgotten there's even a war on. They're playing football and cards with the locals, flirting with the ladies and having an enormous grown-up summer holiday.
Much as I enjoyed Louis de Bernières' book, to me this outshines it. Political and military feuds melt away in the sunshine. It's bright and breezy, but also a lovely reminder that however complicated the world is, we all just want to be happy!
Peanut Butter Falcon
A modern-day Mark Twain story of a man with Down's Syndrome who escapes a home to become a professional wrestler. Tagging along with Shia LaBeouf's troubled character, they start an unforgettable road trip in the sunny Southern States, meeting some big characters along the way.
Again, it's all friendship, freedom and fun and it can't help but pick up your spirits this summer.
It made rope-swinging into the bayou look like fun, even if I can't quite get over the thought of any alligators or whatnot that might be in that water!
What about you?
Do you have any favourite summertime books or films that encapsulate the sunny feeling of the season? Please do tell us about them! Write to our letters page at betweenfriends@dctmedia.co.uk and share what they mean to you.
Oh, and there'll be loads of uplifting, summer content in our coming issues and Specials.
Make sure you don't miss out by getting it delivered to your door with one of our subscriptions!
---