Features Ed Blog: Vintage Travel Poster
---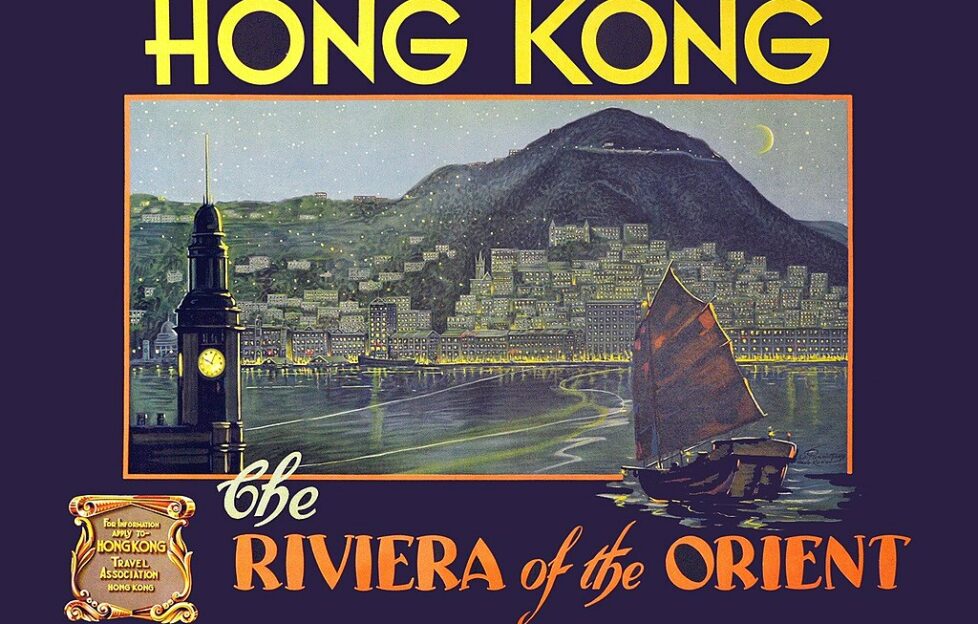 Wikimedia Commons.
I love a vintage travel poster.
They hint at an age where travel was a more glamorous, luxurious affair — even the British railway posters advertising destinations around the country. My sister had a lovely one that said "Visit the Trossachs" in that classic Art Deco style.
Painted with only about four colours, and big and bold, it made you feel like you ought to dress up for the occasion!
Of course, it was also less accessible and only for the very well to-do – but it was also arduous. A former Cookery Editor of our mag once told me of an eventful journey by air. She had grown up on the tea plantations of northern India, before returning to Scotland.
Whilst returning by air to visit, the plane had to make several stops to refuel. Like the travelling line in Indiana Jones movies, it would zig zag between hospitable airports to do so.
Anyway, her flight had to make an unscheduled stop in Baghdad because one of the prop engines was on fire. Nothing to worry about, the Captain assured the passengers – it happened all the time.
A quick hose down, refuel and they'd be on their way with three perfectly functioning engines.
See The U.S.A.!
My parents came up to visit a couple of weeks ago, and my mum brought some of my old paperwork. In amongst it was this brochure about the National Parks of the U.S. Given my age, it must've been from the 1980s, but it looks older — isn't it lovely?
These days we would get lovely, evocative photography. To be honest, I think there's something slightly more charming about the illustrations. Which I'm hoping lots of you will agree with! After all, we still opt for illustrations in the "Friend" for all of our stories!
The leaflet provides the addresses for all the Park's Superintendents. If you want more info, just write! No phones or emails, only the patient traveller would be rewarded.
Travel wasn't quick. One of my fave posters in the gallery below says you can get to Java from Singapore in 36 hours. It now takes under 4 hours.
3 days to Peru from the U.S.? Now under 7 hours from Dallas to Lima.
If you're keen to see foreign places, we live in a golden age. But there will always be something romantic about the era just before mass tourism.
Just like in "Gentlemen Prefer Blondes" or "An Affair To Remember", the journey was an adventure in itself. There was time for a full-blown romance before you'd even reached your destination…
Vintage Travel Posters
Here are some more lovely examples…
There'll be loads of inspiring travel content in our coming issues and Specials.
Make sure you don't miss out by getting it delivered to your door with one of our subscriptions!
---