The Story Of Greyfriars Bobby
---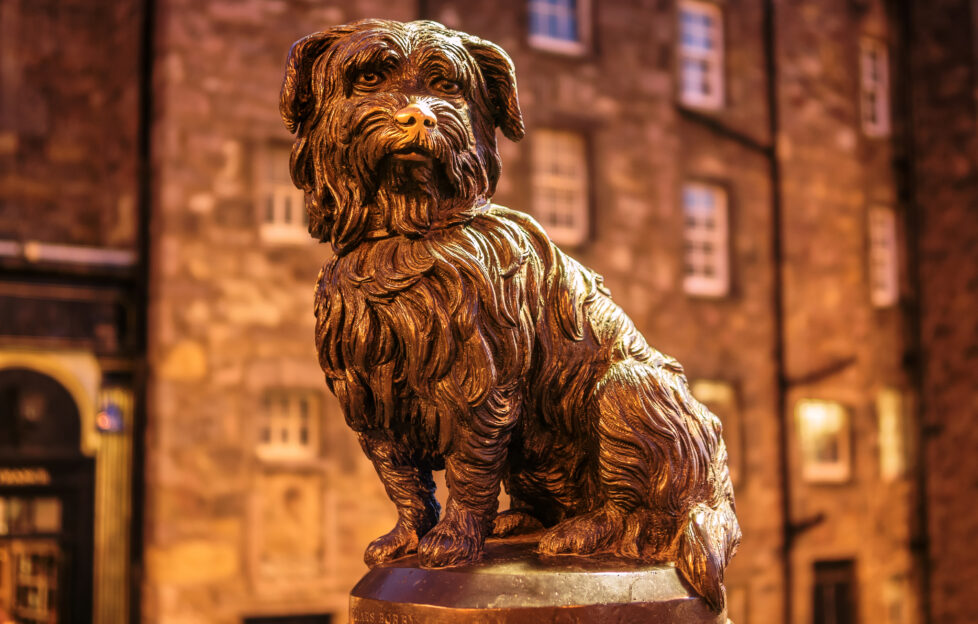 Shutterstock
For as long as I can remember, I've loved the story of Greyfriars Bobby – the faithful dog who stayed by his master's grave after his death.
Bobby was the name of the wee Skye terrier belonging to John Gray, who worked as a night watchman for Edinburgh City Police. On February 8, 1858, John died of tuberculosis. Bobby led the funeral procession to Edinburgh's Greyfriars Kirkyard, where he faithfully kept vigil at John's resting place, whatever the weather conditions.
Bobby rarely left his master's side, and eventually kind-hearted locals built a shelter for the little terrier. The forays outside the kirkyard were for his daily meal, heralded by the sound of Edinburgh Castle's one o'clock gun. The sound of the gun resonates at the same time in the city today.
Touching hearts
In 1867, a by-law stated that all dogs required a licence, otherwise face extermination. Sir William Chambers, Edinburgh's Lord Provost at the time, paid Bobby's licence, and with it a collar with the inscription, "Greyfriars Bobby from the Lord Provost 1867 licensed". The collar, along with Bobby's feeding bowl, can be seen at the Museum of Edinburgh.
Bobby died on January 14, 1872, aged 16 years. In November, 1873, a statue of Bobby atop a granite fountain, sculpted by William Brodie, was placed nearby Greyfriars Kirkyard.
A plaque on the fountain is inscribed with the words, "A tribute to the affectionate fidelity of Greyfriars Bobby".
Bobby lays to rest just outside the kirkyard, close to his beloved master. A granite headstone, unveiled by H.R.H. The Duke of Gloucester in 1981, reads, "Let his loyalty & devotion be a lesson to us all".
According to folklore, there is more myth than fact surrounding Greyfriars Bobby. Bobby's story has even made it on to the silver screen.
Whatever you wish to believe, the tale of faithfulness and devotion should kindle the imagination and warm the heart.
---
For more from the Fiction team, click here.