An Enjoyable Day In St Andrews
---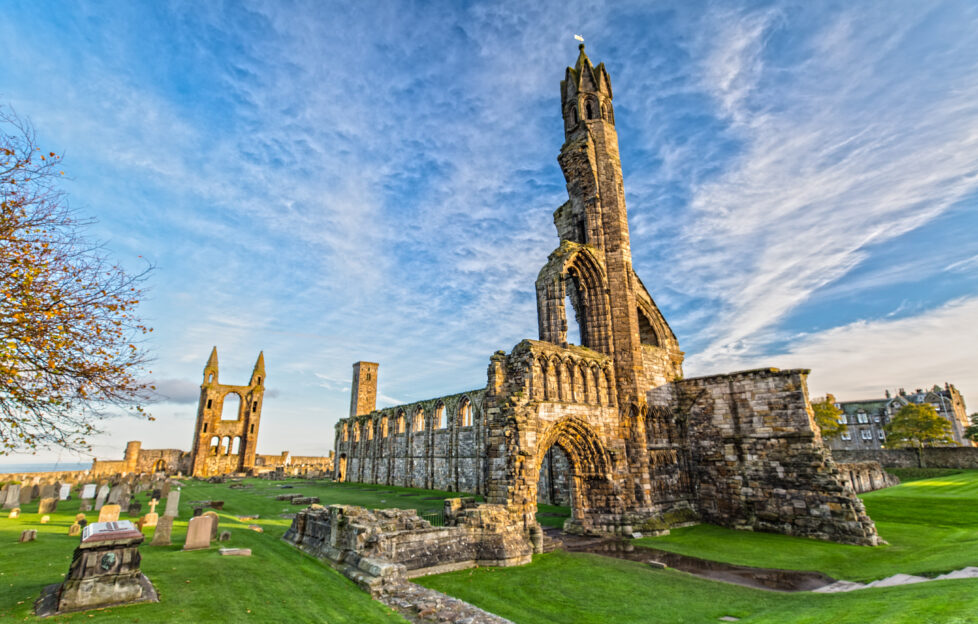 Shutterstock.
I recently spent an enjoyable day in St Andrews. The historic North East Fife university town is famous for an array of visitor attractions. I'll start with the most obvious first – golf.
St Andrews is known as the "Home of Golf". The Old Course is iconic the world over – from its famous Swilcan Bridge to the aptly named "Hell" bunker. Considered the oldest course in the world, it's a favourite with golfers and celebrities alike.
Speaking as a non-golfer, the links course's scenic charm even works on me.
In the town lies St Andrew's University. Founded in the 15th century, it's Scotland's oldest university.
Mediaeval attractions
Though classed as a university town, when walking through its medieval streets, tourists, students and locals mix happily together. I always feel a sense of tranquillity whenever I visit the town. Maybe it emanates from the ancient cathedral ruins, overlooking St Andrews Bay.
Work began on the cathedral in 1160, but it wasn't completed for another 150 years, and in 1318 the place of worship was consecrated in the presence of Robert the Bruce.
Predating the cathedral itself is the magnificent 100ft St Rule's Tower, offering grand views of the town and surrounding waters.
Other notable attractions are the West Port Gate, Blackfriars Chapel and the cliffside church of St Mary on the Rock. There is also St Andrews Castle, which was once the official residence of the country's leading bishops. Like many castles, it has a bloody history, witnessing murders, burnings and sieges over the years.
You don't have to be a history buff to experience St Andrews in all its splendour. It offers many picturesque walks, and places to shop and dine. It's also a good base if you wish to travel into the East Neuk of Fife – another favourite location of mine.
Let it be said, a fish supper has never tasted so good than when you're seated by Anstruther harbour.
---
For more from the "Friend" team, click here to read our blog.