Raise A Glass To International Beer Day
---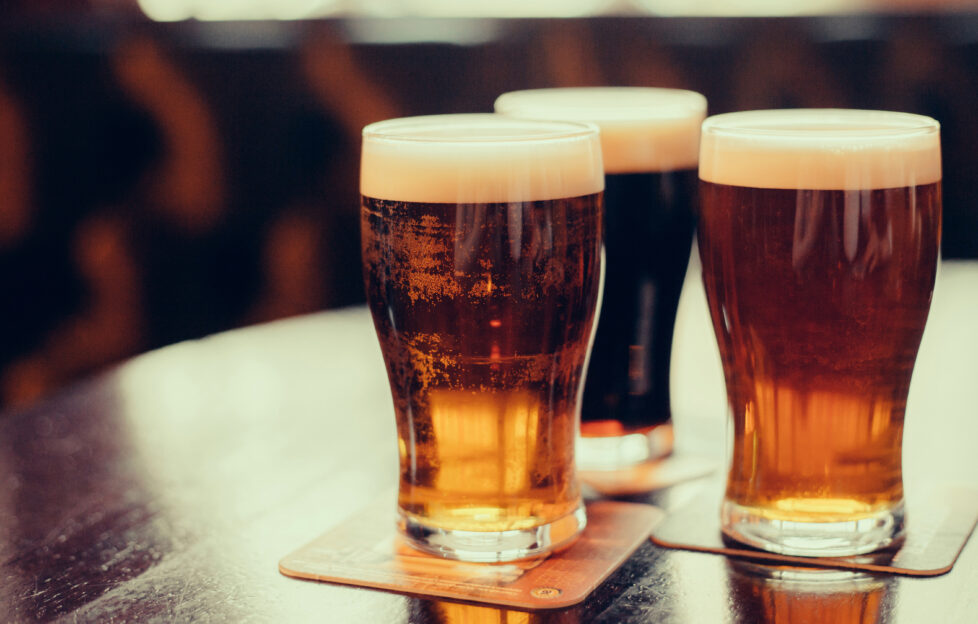 Shutterstock.
Although we only started celebrating International Beer Day in 2007, the world's favourite fermented beverage has actually been around for more than 5,000 years.
Appropriately, its history is a little murky.
But archaeologists have unearthed evidence of beer consumption at Sumerian and Babylonian sites. And, in fact, we know that the Ancient Egyptians gave out (admittedly more nutritious) pints to workers on the Nile in lieu of wage!.
Before the Middle Ages, beer was flavoured with all sorts of ingredients, including plants, herbs, fruits and honey. In the Middle Ages, monks were the first to flavour theirs with hops — the taste we are familiar with today.
And all these years later, a few holy men are still in the booze business, with monks on Lindisfarne continuing to make mead, and Buckfast Tonic Wine a popular choice for kids in parks all over the UK.
International Beer Day
International Beer Day aims to:
Encourage us to gather with friends and enjoy the taste of beer.
Celebrate those responsible for brewing and serving beer.
Unite the world under the banner of beer, by celebrating the beers of all nations together on a single day.
All of these things are now thankfully a little easier with coronavirus restrictions easing around the country.
But even if heading out to the local pub isn't on your list of to-dos, there are other options for getting involved — such as one of the many beer subscription services that deliver straight to your door.
Discovering them certainly helped me get through lockdown!
Often, we'll get together for a drink during occasions like the recently concluded European Football Championships, Wimbledon and the on-going Olympics.
And I know that everyone here at the "Friend" is particularly looking forward to the opportunity to get together again at our favourite restaurant and toast the end of a difficult period for us all.
Everything in moderation
Of course, misusing any alcoholic drink can have a negative effect on your health. It is incredibly important to ensure you enjoy any alcohol responsibly.
According to current NHS guidelines, we can keep the health risks of regular consumption down by:
not drinking more than 14 units a week on a regular basis
spreading drinking over 3 or more days if you regularly drink as much as 14 units a week
Sláinte!
No, this isn't a spelling error! This is the traditional Scottish and Irish Gaelic drinking toast (pronounced "SLAHN-che"), meaning "health".
It's a good word to know if you're visiting any village pubs!
---
For more from the "Friend" team, click here to read our blog.