Willie's View: The South Side of Loch Ness
---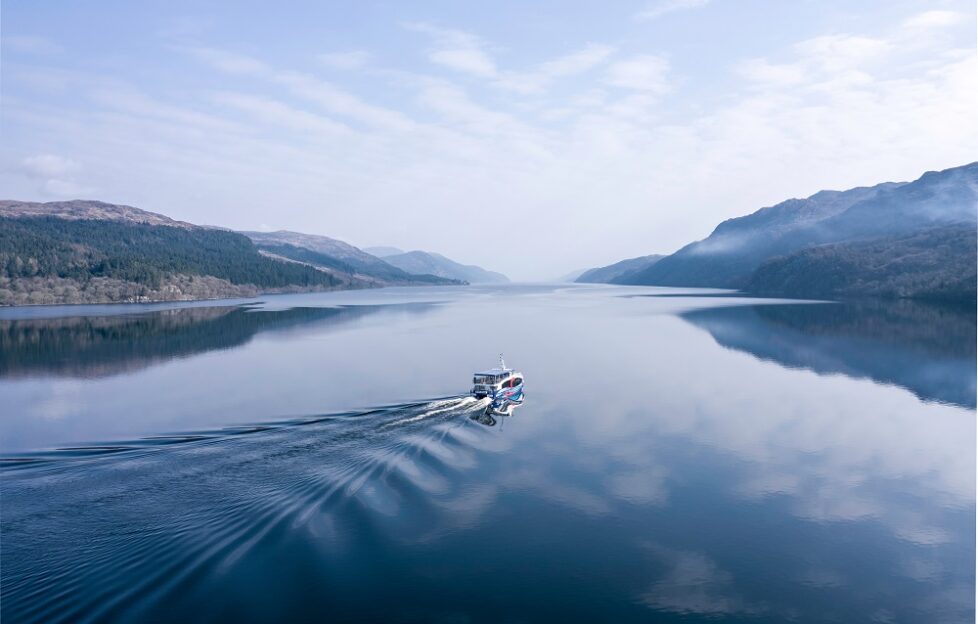 This week, Willie's enjoying a scenic drive along the quiet south side of Loch Ness.
It's been a long day. I've just arrived home the back of 10pm, having set out for Loch Ness some 18 hours earlier. I had a virtually clear three-hour run all the way to Fort Augustus at the loch's western end.
At 7.15am, for a change, the place the was still nice and quiet. Just a fine time of day for a walk along part of the Caledonian Canal tow-path down to the little pepper-pot lighthouse at the loch side. Above the town's five locks a few cruisers were making ready to pass through.
Take A Walk On The Quiet Side
By car, the quickest route from Fort Augustus to Inverness is by Invermoriston, Urquhart Castle and Drumnadrochit along the north side of the loch. Today, though, I'd planned on following some of the quieter roads above the loch's south shore. Much of this route follows the line of General Wade's military road.
Loch Ness is around 23 miles long and just over a mile wide. At almost 1,000 feet deep in parts, it's deeper than the North Sea – plenty deep enough to hide Nessie.
As the road climbs to the Suidhe Chuimein viewpoint, I put the boots on and make for the summit of Carn an t-Suidhe and an even better view over Loch Tarff.
At Whitebridge, one of Wade's finest single-arch bridges spans the Fechlin.
Like Robert Burns, Boswell and Johnson, Wordsworth and Keats, I climb down from Foyers to visit the Falls of Foyers. There's not much water in them today, so I continue down the forest track to Lower Foyers and the shores of Loch Ness. Still no sign of Nessie!
The Wickedest Man In The World
Next is a wander around the haunted graveyard of Boleskine. Above it, the house of Boleskine was once the home to Aleister Crowley, the "wickedest man in the world". Here, in his rituals, black masses and chaos magic he raised many an evil spirit.
What a grand view we have across Loch Ness to Urquhart Castle from the nearby shoreline walk to the old Change House where, in the days before cars, folk would stop to change horses.
Over the "corkscrew" to Stratherrick and to the quiet of Loch Duntelchaig. In stark contrast, the pebble beach at Dores at the eastern end of Loch Ness is packed with sunbathers.
Anyway, from there it was on to Inverness, Culloden and A9 back to Kinross-shire. Maybe I'll leave downloading the photos until tomorrow!

Read more from Willie here on the website.