My Favourite Western Movies
---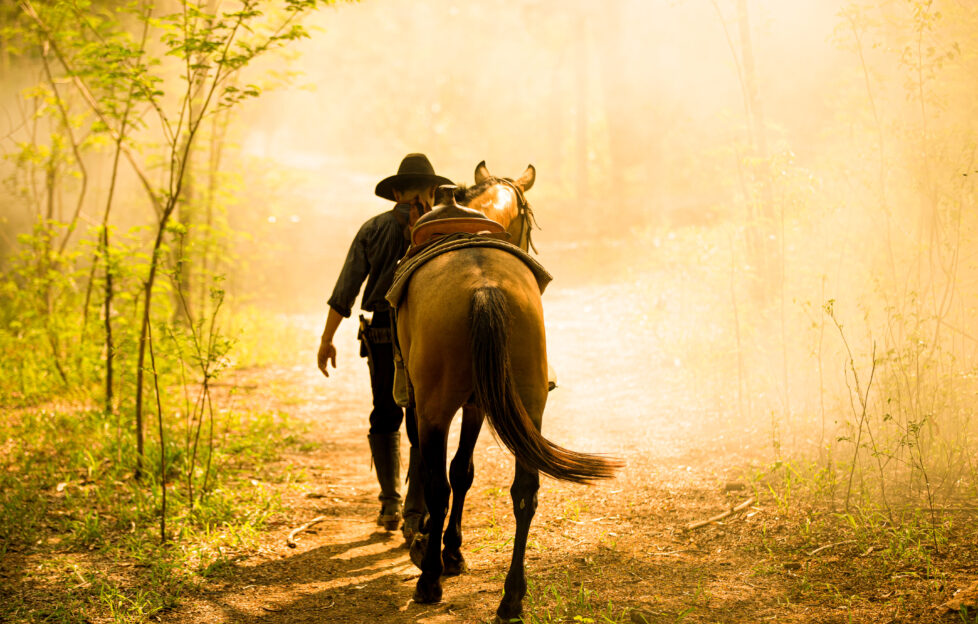 Shutterstock.
You can't beat a good Western movie. From the 1930s through to the 1960s, Westerns were staple viewing for many film fans. Though its popularity has waned in recent years, it's a genre that has endured due to its uncomplicated storytelling.
This tends to be down to the characters; individuals or small groups whom the viewer can quickly relate to – whatever the adversity facing them.
Here are two of my favourite Westerns.
"Shane", 1953
Alan Ladd plays the unassuming gunslinger, Shane, who is looking for a peaceful life. He befriends the Starrett family, who are farmers, and in particular he is idolised by young Joey Starrett. This put Shane at odds with greedy cattleman Ryker, and his hired gunman, Wilson, played by the commanding Jack Palance.
Shane and the Starretts are plainly decent, law-abiding people, whereas Ryker and Wilson are old-style nemeses, with little in the way of redeeming qualities. In a Western, cards are often on the table regarding a character's intentions from the start.
In the film, you root for the underdog. You know Shane is good with a gun, but you also know he's trying to put the past behind him. An admirable trait in the volatile Wild West.
It's a feel-good movie, too, pulling on the heartstrings. Is Shane truly happy? And what does it mean to be a real man – doing what's right for yourself and others?
"Dances With Wolves", 1990
Lieutenant John Dunbar is in sole command of a military outpost on the Western frontier, where he befriends a wolf and, ultimately, a tribe of Lakota Native Americans. Dunbar slowly adapts to his isolated, rudimentary life, he and the Lakota gaining respect for one another.
As well as playing Dunbar, Kevin Costner directed and produced the film.
I like the slow, deliberate pace of the film. It's a long movie – just over three hours. But some stories you can't rush, and like a substantial novel, it takes time to explore character development.
The South Dakota backdrop makes for fascinating cinematography, the landscape adding to the richness of the storytelling.
Similar to "Shane", it's good versus bad, and it breaks down stereotypes, showing the viewer that civilization and respect are inherent to each other.
Both "Shane" and "Dances With Wolves" were adapted from novels, which highlights the value in creating immersive characters with identifiable human traits. Uncomplicated storytelling at its best.
---
For more from "The People's Friend" team, click here to read our blog.