See Through The Eyes Of Your Ancestors With Findmypast
---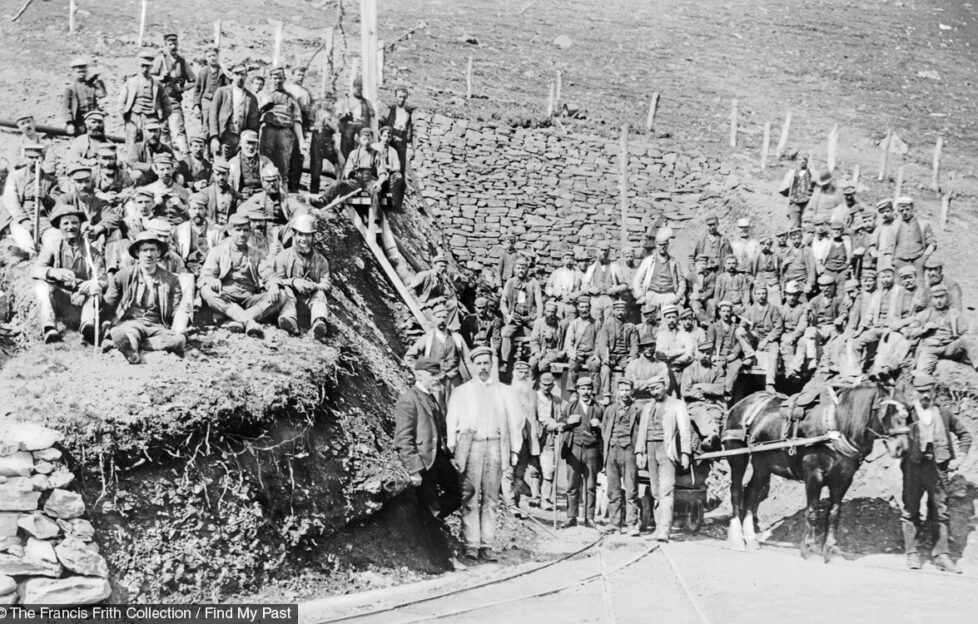 Photograph courtesy of The Francis Frith Collection/Findmypast.
Good news for those interested in tracing their ancestors!
Family history website Findmypast has just added over 300,000 photographs to its vast archives, chronicling more than a century of British life.
Available to search online at Findmypast for the first time thanks to a partnership with the UK's leading publisher of local photographs, Francis Frith, this collection forms a valuable photographic record of daily life in Victorian, Edwardian and 20th century Britain.
Spanning more than 100 years (1860 to 1970) and more than 9,000 cities, towns and villages across the UK, the collection provides family historians with the opportunity to come face to face with their ancestors, or step back in time to witness sights and scenes from the nation's past.
Available to search by date, location and keyword, the thousands of available historical snapshots include:
individual streets
landmarks
landscapes
businesses
buildings and locations that would have played a defining role in people's lives.
Also included are images of people, families, national and local events ranging from Royal Jubilees to village fetes, as well a wide variety of images captured overseas.
Each search result also details the image's date, original description and location. This includes latitude and longitude, meaning locations are easy to find on Google maps.
And the collection doesn't just document the changing face of locations across the British Isles. It also portrays a diverse array of places across the world that shaped the destiny of people's ancestors. These include:
Egypt
Canada
France
Germany
Gibraltar
Hawaii
Holland
Italy
Switzerland
the United States
The story of Francis Frith
Francis Frith was born into a Quaker family in 1822 in Chesterfield. A complex and multi-talented man, he had a formidable instinct for business.
He become a founding member of the Liverpool Photographic Society in 1853 – only 14 years after the invention of photography – before founding his own photographic publishing company in 1860.
With it, he aimed to create accurate and truthful depictions of as many cities, towns and villages as possible.
Copies of Frith's photographs proved very popular with the general public.
Thanks to the rapid expansion of the Victorian railway system, Britons were now travelling in greater numbers than ever before. This fuelled a huge demand for photographic souvenirs.
To meet this demand, Frith employed a team of photographers who were trained to capture images of the highest quality.
By 1890 Frith had succeeded in creating the first and greatest specialist photographic publishing company in the world.
Exploring the past online
Now, more than 150 years since Francis Frith produced his first photographic souvenirs, Findmypast users can access this visual journal of British life from the comfort of home.
Written records are essential for uncovering forgotten family stories. But finding a photograph of an ancestor or a defining aspect of their life can completely transform our understanding of life in bygone eras.
Photographs not only open windows to the world in which our ancestors lived, they also give the past a human face.
By combining Francis Frith's images with Findmypast's collections of British and Irish records, family historians around the world can now add colour and context to their ancestor's stories, gaining vivid new insights into their daily lives.
---
For more from Findmypast, click the tag below.
Click here to watch Digital Ed Iain search the records of an ancestor who fought in World War I.