It's World Space Week 2021
---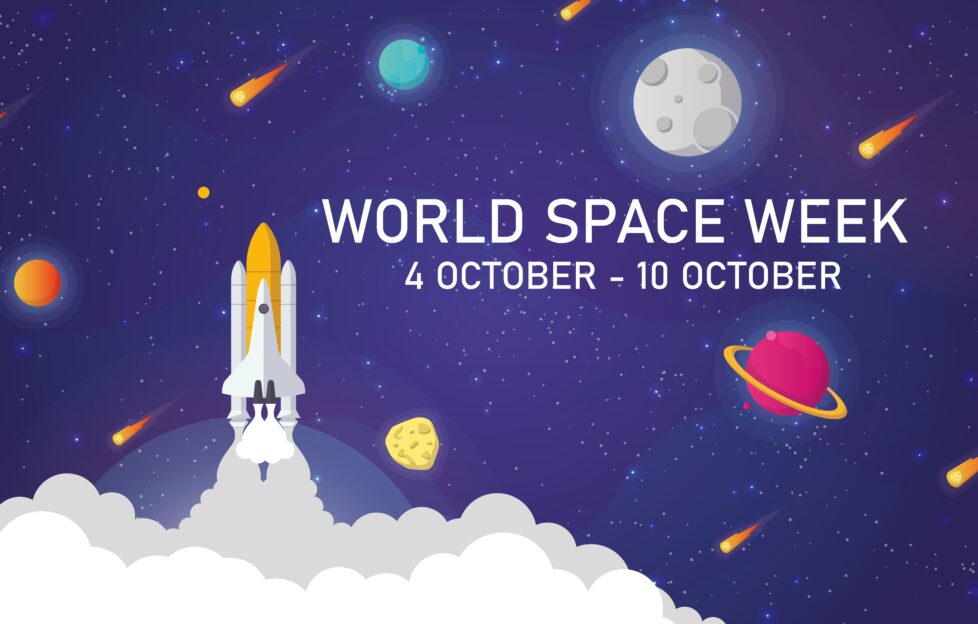 Shutterstock.
It's currently World Space Week and there's rather a lot going on up there at the moment.
World Space Week always begins on October 4th each year as that is when the first human-made Earth satellite was made and launched into orbit.
Sputnik 1 was made by Russia and it paved the way for, not only the Space race, but future scientific endeavours.
Go for launch!
There has been a huge amount of space-related goings-on this year already.
The first push by private companies have seen Amazon owner Jeff Bezos being launched in his own Blue Origin capsule in July.
One of the best bits about this flight was the fact that pilot Wally Funk at last got to fulfil her lifetime ambition of going to space.
This incredible woman had dreamed of spaceflight since she was a girl. But she couldn't even get a chance, as NASA in the 1960s only allowed test pilots to apply to be astronauts.
There were shockingly no female test pilots back then; they weren't allowed. So Wally continued to fly and push for change.
This summer the 82-year-old was launched into space and became the oldest human to do so. At this moment in time she looks to be beaten by 90-year-old "Star Trek" actor William Shatner. Captain Kirk is due to take off on October 12.
Blue Origin, Richard Branson's Virgin Galactic spacecraft, had a successful sub-orbital flight, too. But it's since been reported that a number of red warning lights came on during re-entry, so it's back to the drawing board for him.
Stellar locations
On Tuesday this week a director, actress and cosmonaut arrived at the ISS to film a movie.
Yulia Peresild and director Klim Shipenko joined cosmonaut Anton Shkaplerov on a soyuz flight to the International Space Station. They plan to spend 12 days filming "The Challenge".
The film crew spent four months training for the mission and will complete the final scenes back on Earth.
The Russian Space Agency (Roscosmos) are no strangers to a commercial hook up to help their finances. Both Pepsi and a Russian milk company have paid huge amounts for outer space advertising.
Back to the future
While all these things go on just above planet Earth, NASA is hoping their Artemis mission will see astronauts going back to the Moon before 2030.
It's hard to believe humankind hasn't been to deep space for 50 years. Let's hope those days of daring exploration and discovery return soon.
---
Click here for more space blogs from the "Friend".
For more about World Space Week, click here.