Fiction Ed's Blog: Festive Fiction In "The Magic Of Christmas"
---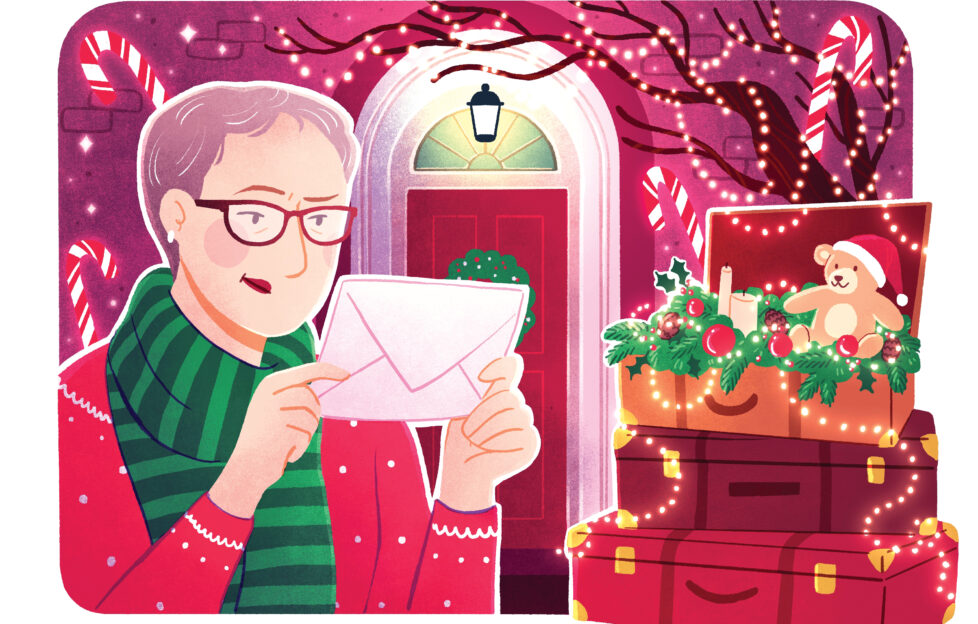 Illustration by Sarah Holliday.
Our latest Special Edition is called "The Magic Of Christmas". Have you spotted it in shops yet?
It's a celebration of the joy and hope of the Christmas season.
It wouldn't be the "Friend" without lots of lovely festive reading, and we have nine brand-new stories for you to enjoy.
Our opener
In our first story, three friends share their different Christmas traditions.
"Baubles For Beginners", by Jacqui Cooper, features festive artwork (below) by Manon Gandiolle.
It wouldn't be Christmas without a panto – oh no it wouldn't!
"What A Show!" by Gwen Rollinson, has jolly artwork (below) by Sarah Holliday.
Auriol has been working for months to make sure this year's Christmas plans go off without a hitch.
Discover how things pan out in "Planning Makes Perfect", by Alison Carter. With a chirpy picture by Sarah Holliday (below).
In "Peace On Earth?", by Alison Wassell, one couple know it's going to be a quiet Christmas. And they aren't looking forward to it one bit! With a fun illustration (below) by Manon Gandiolle.
In our next story, one Nanny realises that what makes December 25 such a special day is having your family around you.
"The Heart Of Christmas" is by Polly Grace, and has Christmassy artwork (below) from Shutterstock.
And there's more!
A love-struck young lad finds Christmas with his girlfriend's family full of unfamiliar traditions.
But it's his future father-in-law who's really striking fear in his heart! Nicola Martin's "Holiday Blessings" features joyful artwork (below) from Manon Gandiolle.
A newly-retired couple adapt to their first Christmas in a new home, in "Just In Case", by Liz Filleul. Warmly illustrated (main image) by Sarah Holliday.
One young girl is surprised to discover that Christmas in Florida has something in common with . . . Yuletide Yorkshire!
"Far From Home", by Gabrielle Mullarkey, features an stunning image (below) from  Shutterstock.
Our closer
Why are mysterious decorations appearing on Kate's doorstep?
All will be revealed in our final short story,  "Angela's Angels" by Fiona Thomson, with a Shutterstock image that's both merry and bright (below).
"The Magic Of Christmas" is available in shops now.
You can also order your copy from the DC Thomson Shop here.
---
For more from Lucy's Fiction Ed blog, click here.