7 Beautiful Paintings In "The People's Friend" Calendar 2022
---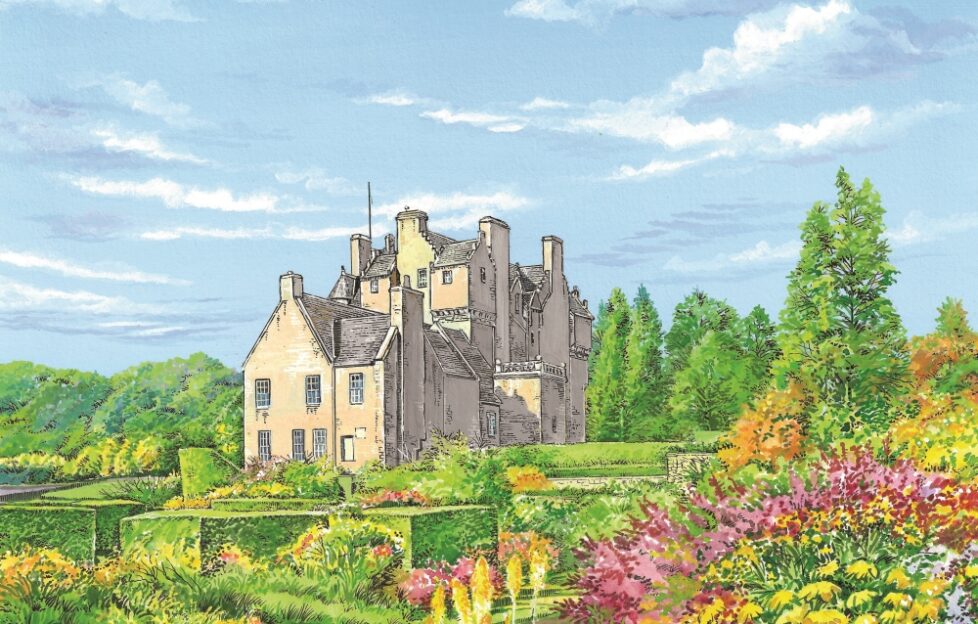 The chosen cover for The People's Friend Calendar 2022 (Crathes, Banchory, Scotland)
Featuring beautiful artwork from famed artist J. Campbell Kerr, "The People's Friend" Calendar 2022 is back!
Offering a little look inside, here are 7 beautiful paintings featured and a little background on each lovely chosen location.
1. Stockbridge, Hampshire
The team's pick for June is a wonderful painting of Stockbridge in Hampshire.
At the heart of the Test Valley, Stockbridge is famed for excellent fly fishing. The area is home to the oldest fishing club in England and is an ideal location for watching birds, with ducks, swans and heron frequenting the area.
2. Aberdovey, Wales
A fitting summer scene, Aberdovey in Wales is July's lovely featured painting.
Also known as "Aberdyfi", Aberdovey is a quaint seaside village located within spectacular Snowdonia National Park.
The village has been built up around the thriving Aberdovey Harbour, home to a historic fishing industry still operating today.
3. Unst, Shetland
Travelling north and escaping the British mainland, Unst is the team's choice for August.
Due to its northern location, Unst was historically a popular spot amongst Norse travellers. Many of these travellers eventually settled there.
This history is still very much present on Unst, which is now one of Europe's most significant Viking heritage sites.
4. Malahide, County Dublin
Heading across the Irish Sea, the team landed on this tremendous painting of Malahide Castle.
Malahide has been home to the Talbot family since 1185. The family have since become intertwined in the history of the local area, and still live there today.
5. Durisdeer, Dumfries & Galloway
Crossing back over to Scotland, the team settled on a picturesque scene depicting Durisdeer in Dumfries and Galloway for October.
Surrounded by rolling hills and countryside, this is an ideal location for the walkers amongst you to consider visiting.
Keep an eye out for the Durisdeer's Parish Church. This Category A listed building is disproportionately large compared to the village itself.
6. Beddgelert, Gwynedd, Wales
Nestled amongst the stunning scenery of Snowdonia National Park, the charming village of Beddgelert is the team's pick for November.
A beautiful stone bridge lies at the heart of the village with the surrounding landscape ideal for a little exploration or spot of wildlife watching (or both!).
7. Peebles, Scottish Borders
Set to close out 2022 for us, you will be hard pushed to find a more scenic place than Peebles!
Tucked away in the Scottish Borders, Neidpath Castle takes centre stage in J. Campbell Kerr's painting.
The castle played host to Mary, Queen of Scots, in 1563. Whilst in the area, we thoroughly recommend a little hillwalking or a spot of shopping in Peebles.
The town offers an excellent selection of independent shops adding a little character to the High Street.
---
This is the perfect gift for those that love "The Friend" all year round!
Click here to visit and order the calendar at our Shop.