Craftalong With Cats Protection
---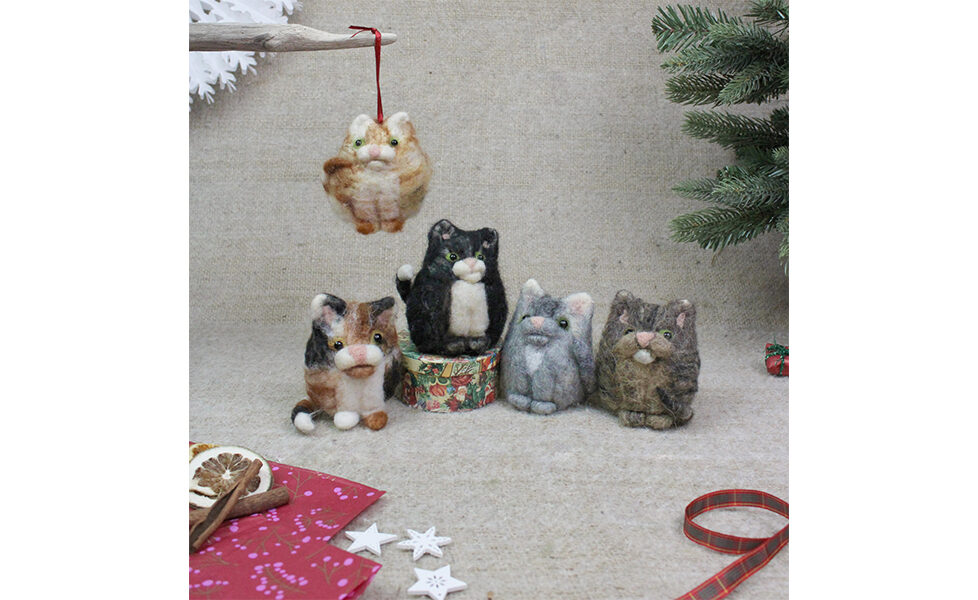 Photograph courtesy of Cats Protection.
Many of you will know that Cats Protection are one of our charity partners and we support them through the Love Darg, where readers knit and crochet toys and comforters for the cats in their care. 
I was delighted then when Cats Protection sent me a needle felting kit to try out.
This kit allows you to make a cat bauble finished in the colours of your choice. It comes beautifully presented in a box designed to fit in your letterbox. Everything you need is there apart from a little glue.   
Full step-by-step instructions
Full step-by-step instructions are included, but even better, when you sign up for a kit, you will be invited to take part in a virtual craftalong on Facebook on Saturday November 27 at 10 am, led by one of the expert designers from The Makerss.
Regular crafters will know that the "Friend" has featured many of their needle felting designs in the past. 
It costs £20 to take part with £10 going towards Cats Protection's work to help cats and kittens in need.
To give you an idea of what that means, £10 can flea and worm a cat or provide an abandoned cat with a warm and cosy bed while they wait for their forever home. 
I tackled my bauble earlier in the week and spent a couple of hours stabbing away at the design. I always warn readers that stabbing yourself will hurt and yes, it does! I'm not quite finished by another hour or so should do it. 
My cat will be a tortoise when finished, a reminder of a favourite cat now gone, who had spectacular markings. 
There are four colour options available and of course, you can tweak the shading as you go. 
Helping a wonderful charity
Why not take part? You will have the fun of joining a live craftalong and creating your very own unique bauble while supporting the work of Cats Protection at the same time. 
Even if you can't make the live craftalong, the instructions are so good you can easily make your own bauble – even if you have never needle felted before. 
Best of all, you will be helping a wonderful charity.
---
For more on the Love Darg, click here.