Features Sneak Peek: October 30, 2021 Issue
---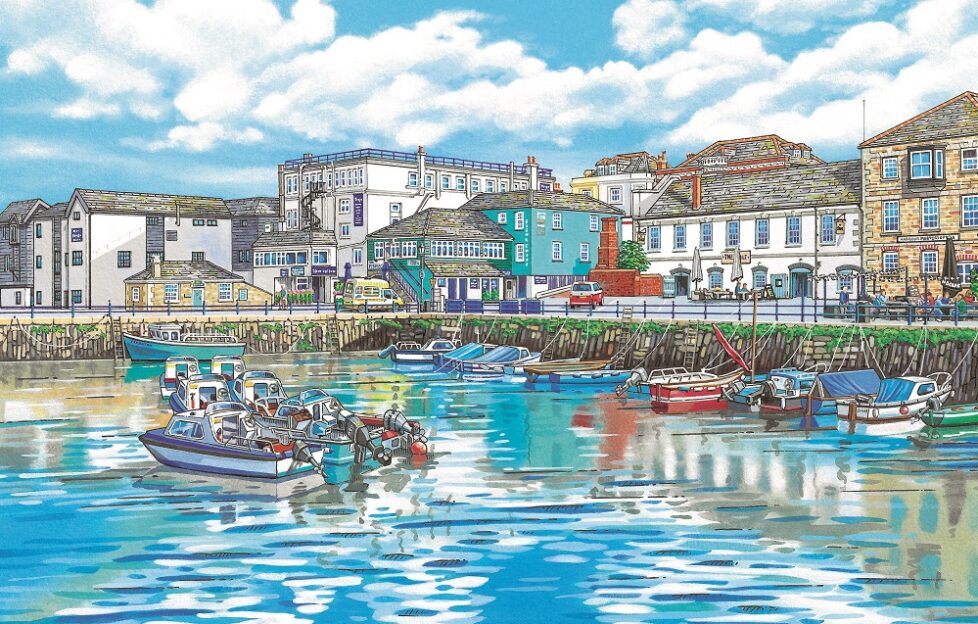 Illustration by DC Thomson Ltd.
Pat Coulter explores Cornwall's scenic waterway in the October 30, 2021 issue of "The People's Friend".
Join Pat as she heads out on a boat trip on the River Fal and takes in the glorious harbourside sunrise across St Austell Bay.
While in the area, we'll see St Mawes Castle and stroll into the harbour, passing pretty stone and thatched cottages along the way.
After we've had a wander past lots of interesting shops, the Star Glazers pop-in pottery and painting cafe is just the place to make a creative ceramic keepsake.
However, this area is so beautiful that you don't need a souvenir to remember your visit. You might just find yourself coming back…
Ben Lovell
In 2017, Ben Lovell lost half of his right leg after an undiagnosed blood clot.
He admits to never having done much when he had two legs, but in April this year he decided to walk Helvellyn in the Lake District. His trip took him seven hours, but he completed it and several more walks followed. He also jumped out of a plane at fifteen thousand feet.
He's raised £13,000 through his mountain climbing so that six child amputees and their families can attend Amp Camp in Tenerife.
Amp Camp was Ben's brainwave idea as he recovered from his amputation. After hearing that a company in Tenerife ran fitness camps for able-bodied people, Ben thought he could create one for amputees, to help with their recovery. Ali Henderson finds out more.
Marine Geologist
A lot of people think geology is just dinosaurs, volcanoes and rocks. But marine geologist Heather Stewart has found out it's so much more than that.
Her fascinating job recently saw her complete a pioneering expedition. It was the first to reach the deepest point in each of the five oceans, and was the focus of a "Discovery Channel" documentary.
Heather's job takes her to places that no-one else has visited before. A career highlight was visiting the Antarctic. She felt like pinching herself to be surrounded by an iceberg, glaciers, a humpback whale and loads of noisy penguins! Read more about Heather in the magazine.
Local Trust's Community Development Timeline
Communities are at the heart of all of our lives and they are the glue that binds us all together.
Independent charitable trust Local Trust enlisted respected author and historical expert David Boyle to write an essay, "A History Of Community Development", and an accompanying timeline.
It covers 80 years and looks back on cultural shifts, political dramas and large-scale government initiatives. It is bookended by two momentous events that brought the nation together – the early days of World War II and the pandemic.
Without a sense of history, you tend to make the same mistakes, and David was sure to include as much information as possible.
The Dig for Victory campaign is included, as are the celebrations for the Queen's Silver Jubilee. David hopes the essay and timeline will help communities take inspiration from the past. Bill Gibb finds out more.
Elsewhere, we have a collection of delicious chocolate-themed recipes, perfect for weekend indulgence. Plus we have a knitting pattern to make a Fair-Isle-look sweater.
We hope you enjoy it. Let us know what you think.
---
Has this sneak peek at our October 30, 2021 issue encouraged you to subscribe to the "Friend"? Click here. If you do, your "Friend" will come straight to your doorstep! 
You can also take out a digital subscription, meaning your issue will come straight to your computer, tablet or phone! And it's great value for money. Click here for a sneak peek at that!