Digital Ed Iain's Favourite Foreign-language Fiction
---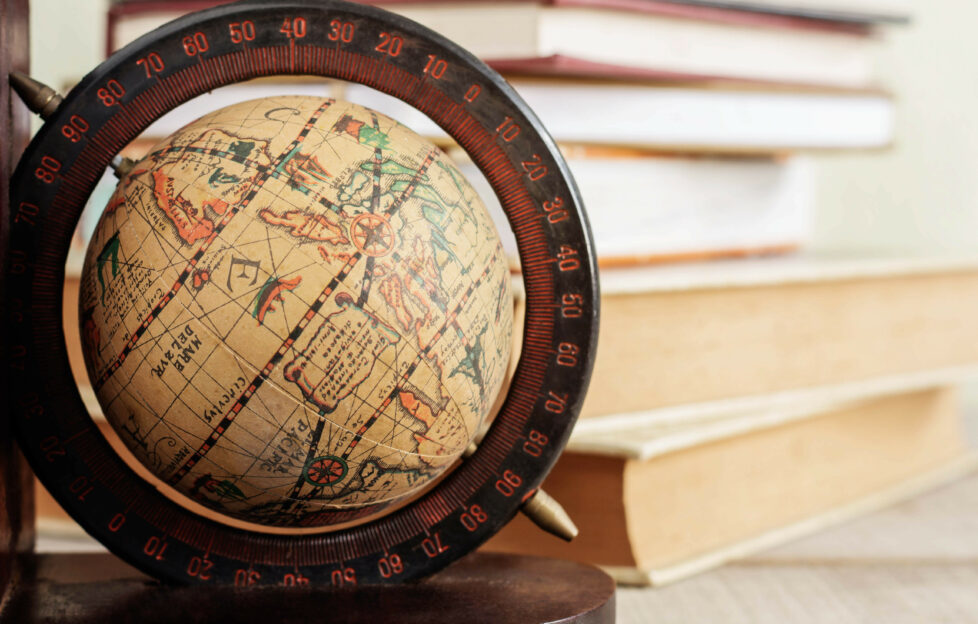 Shutterstock.
I don't tend to read or watch a lot of foreign-language fiction.
I've always wanted to make the effort, though, because there are so many books and films out there that fly under the radar simply because they're not in English.
Occasionally, though, I have branched out (something that's much easier to do with the advent of TV streaming services like Netflix and Amazon Prime, and online retailers like Bookshop.org).
Here are my favourite foreign-language* films and books.
*read in translation/watched with dubbing or subtitles!
Films
This German epic follows the story of a U-boat crew fighting in the Atlantic during World War II.
It's a movie all about camaraderie, and the effects of war. It's a great watch, although unsurprisingly it can be a bit harrowing at times.
The movie was first released in 1981, to critical acclaim. It was nominated for six Academy Awards, winning two.
A bit of a change of pace! This French film is a much more whimsical affair. It tells the story of French waitress Amelie's quest to secretly improve the lives of those around her by doing good deeds.
It's a sweet, funny movie. with a good few moments that might bring a tear to your eye.
"Amelie" won two BAFTA awards on its release in 2001, and is one of the most successful French-language films ever.
As a general rule, European cinema does magic realism a lot better than its English-language counterparts. And although Pan's Labyrinth director Guillermo del Toro has leant his style to several big budget movies in Hollywood since, he's arguably never bested this dark fantasy.
Set in Franco-era Spain, the film follows Ofelia, a young girl who finds herself drawn into a magical realm filled with strange — often disturbing — creatures, as a way of escaping her unpleasant reality.
It's a wonderfully made film, that draws you in to it's weird world just as Ofelia is. It won three BAFTAs and three Academy Awards on its release in 2006.
It's since been adapted into a novel, reviewed here by our very own Kirsty.
Books
A classic, and a genuinely haunting book. What happens when main character Rodion Raskolnikov decides the world would be a better place without a local money lender? And why did he come to that decision in the first place?
This book has inspired many lonely, isolated characters in fiction — including Robert De Niro's Travis Bickle in "Taxi Driver". It's a great investigation into the effects a suffocating, stagnant society can have on the psyche.
Read my review of it here. But watch out:  parts of this book will stay with you whether you want them to or not!
This work, by French author Stendhal, follows Julian Sorel as he plots and schemes his way to the top of Boubon society in the 1800s.
It's all about the roles we play to get ahead in life, and the toll these deceptions take on us. It's impossible not to root for the insincere, conniving Julian at times, but that's what makes the novel even more engaging!
Ok, so there's a bit of a pattern to the foreign-language fiction I read. If it's about people struggling under the weight of their circumstances, then I'm in.
And "Metamorphosis" is perhaps the most famous novel to play on this theme.
One day, travelling salesman Gregor Samsa wakes up to find he's turned into a giant cockroach overnight (apparently in the original German the phrase is "monstrous vermin", which seems a bit harsh).
Kafka's novel deals with the effects this metamorphosis has on Gregor — who is left struggling to adapt to his new life — and on his family, who are almost all disgusted and frightened by him.
Experts have interpreted a number of ways over the years, but for me it's a deeply sad story about a man who finds himself without a role to play in life anymore; one who has outlived his usefulness, and doesn't have the power to change.
---
For reading recommendations from the "Friend" team (including some other foreign-language fiction) click here to browse our book reviews.