Goodbye, Gwyneth Guthrie
---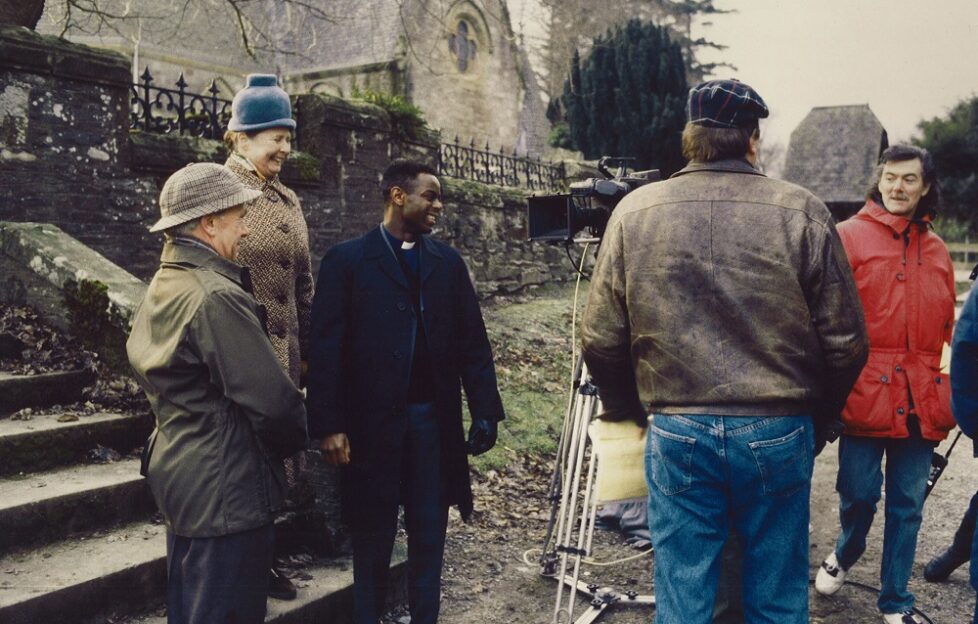 Photograph courtesy of The Sunday Post.
It's with a heavy heart we say goodbye to Gwyneth Guthrie today, as news comes in of her passing.
Long-time readers will remember that in the early part of our last decade, Gwyneth used to write for us.
Gwyneth is perhaps best remembered for her role as Mrs Mack in "Take The High Road".
Though she'd had a varied career in showbiz before she joined the cast. This beloved show ran from 1980 to 2003.
Based in a rural Scottish community, it was filmed in Luss on the edge of Loch Lomond, pictured below.
I can say she was an absolutely charming lady to work with, and a fan our magazine.
After "Take The High Road" finished it's successful run on TV, Gwyneth was much in demand for panto.
In breaks between work, family came first to her. She would spend as much time as she could with them.
Tales From The High Road
We enjoyed a couple of years of the "Tales From The High Road" feature in the mag.
I'll never forget her columns would come in by post. There would be a cluster of wee yellow bits of notepaper held together with a sewing pin. They could be quite dangerous!
I remember laughing out loud at some of the stories she told. I wish I could remember some offhand, but we've just pencilled in a proper feature about her for our January 1 issue.
I'll fish out some of the best for that piece, if I can find them . . .
Gwyneth never seemed to run out of stories from her time in the industry.
One day, I took a work car and headed out to visit her. Her hospitality was as warm as her reputation would suggest, and we spent a couple of hours chatting before she read me some of her poetry.
Apologies for the quality, of course, but this was long before we had help from folk like our fab Digital Ed Iain!
After that visit, we carried on running her columns for a wee while longer. Eventually, she stopped to concentrate on family and other work.
We'll forever have fond memories of Gwyneth.
She was a larger than life character with a seemingly bottomless supply of showbiz anecdotes.
Sincere condolences from the "Friend" team to her family and friends.
If you have fond memories of Gwyneth — her work or her columns — do get in touch, we'd love to hear from you.
And watch out for our January 1 issue, where we'll pay a full and fitting tribute to our departed friend.
---
For more from Features Ed Alex, click here to read his blog.