Editor's Diary: Two Very Different Memorials
---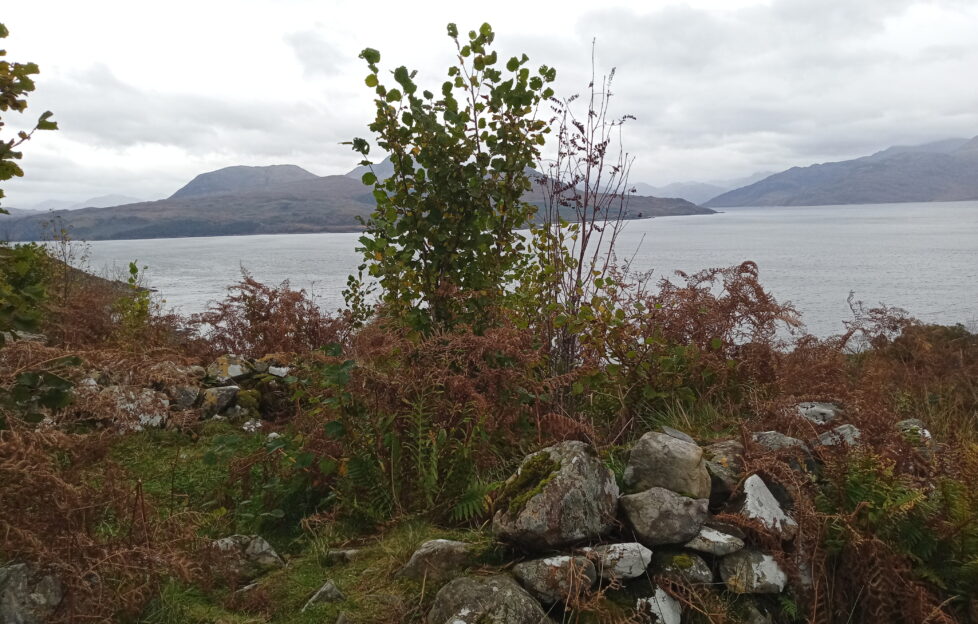 Photograph by Angela Gilchrist.
In this week's Editor's Diary, I want to share two stories from my recent holiday on Skye.
Both have memorials at their heart. And, while they are very different from each other, they made a big impression on me.
The first stands in a remote spot called Leitir Fura, accessible only by a hike along forest tracks.
Once, Leitir Fura was an inhabited township. Now, all that can be seen are the tumbledown stones in my photo.
It might seem isolated now, but in days gone by the settlement occupied a pivotal spot, with easy access to the sea and a well-used drovers' route.
A combination of the Clearances and poverty dispersed the inhabitants to far-flung locations, but in 2003, some of their descendants returned.
They planted an oak tree, because Leitir Fura translates roughly as "slope of the oak". A simple plaque underneath marks the occasion and remembers the 600 "Selkirk Settlers" who left this place for Prince Edward Island, Canada in 1803.
A moving sight
The second memorial is much more recent, and one I haven't seen before. It was erected just last year, in September 2020.
It's an imposing, dramatic bronze sculpture "for the people, from the people".
It commemorates two climbing pioneers, Norman Collie and John Mackenzie, who mapped many of Skye's great peaks during their 50-year partnership.
It stands just off the road at Sligachan, in the shadow of the Black Cuillin. And it's such a moving sight, with the two men for ever gazing out on their beloved mountains.
As I said, both memorial are very different, but equally appropriate. I love them both and look forward to visiting them again when I return to Skye next year.
To read more about memorable statues and our relationship with them, don't miss our December 4 issue, which includes an interview with author Roger Lytollis.
---
For more from Angela's Editor's Diary, click the tag below.