Willie's View: Isle Of The Gulls
---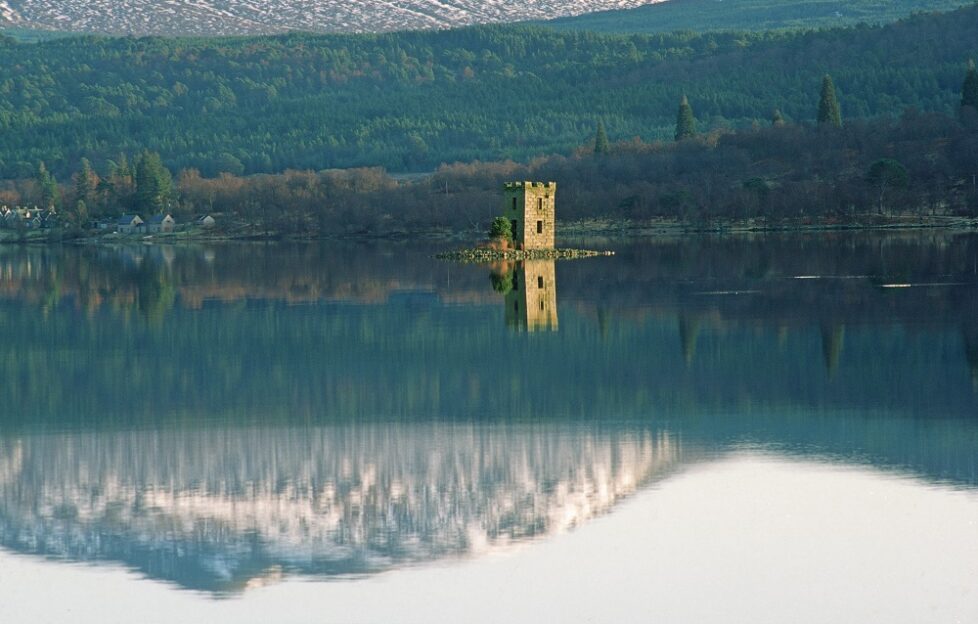 All photographs by Willie Shand.
Willie's in the heart of Highland Perthshire, near the Isle of the Gulls.
They say that the Witch of Schiehallion has the power to change the mood of Loch Rannoch at a moment's notice. Today, though, as I made my for a wander in the Black Wood, it was in a nice, peaceful mood. Eilean nam Faoileag – the Isle of the Gulls – was reflected beautifully in its surface.
Raiding MacGregors must have felt quite safe upon it with its only access, other than boat, by a hidden underwater zigzagging causeway. The wee tower was added as a folly in the 19th century.
Island Prison
Not only did the island served well as a safe refuge, but equally well as a prison. After an unsuccessful attack on Robert the Bruce, a MacDougal was soon to find that out to his cost So, too, was the sister of the Chief of Clan Robertson. One might think imprisonment of his sister was quite harsh. Especially considering it was only thanks to her efforts that he was rescued from his own imprisonment in Edinburgh Castle.
Perhaps, it was something to do with the fact that in his absence she'd transferred over his estate to herself!
Then again, the island was to make the perfect place for another Robertson to deposit his wife! He'd taken fancy to another. When asked to wear that he had no wife living on Scottish soil, he didn't have to lie. After all, the wee island is a crannog – and entirely man-made!

Loch Rannoch makes a gorgeous spot to visit throughout the seasons.
---
For more from our Willie's View series, click here.
Willie's visiting central Fife in our December 4/11 bumper issue. Get it delivered to your door with a subscription.