Features Ed Blog: Some Stormy Weather
---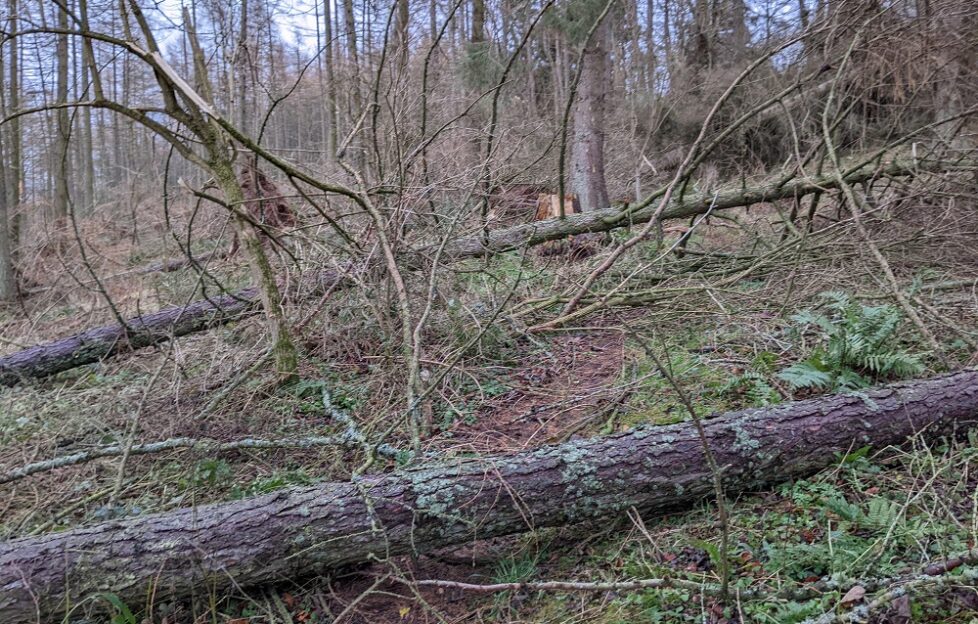 Photograph by Alex Dempster-Corlett.
Well, the last few weeks have certainly seen some stormy weather!
Work-wise, the Christmas rush has peaked and we're now into January, putting together some great content to brighten up this long, dark month. It's been a calmer few weeks in the "office".
But outside – well, that's been a different story! Two storms in the space of a fortnight, and folk across "Friend" country have been affected differently by each one. For us, Storm Arwen was the worst. It hit just after our central heating had packed in, unfortunately. Otherwise we would have fired up the log-burner and hunkered down.
Instead I finished work on Friday to follow my wife and son over to the in-laws in Tayport. After I found my way out of our hamlet, that is, with trees down on two out of the three roads.
When I left home they had power, by the time I got there, the town was dark. Just about managing to stay warm and keep our toddler cosy, we rode it out, wandering what we'd find when we woke up.
Returning home, we found our substantial chicken coop flipped over on its head. Fearing for our three remaining chickens' lives, we ran out into the garden. We've no idea how, but the canny wee things had managed to escape and found an absolutely perfect spot to shelter under the decking.
Storm Barra
For others up on the Angus and Aberdeenshire coast, Barra was the worst of the two. Both brought snow to higher ground and long periods of power loss for areas of NE Britain.
Thankfully, not too many folk were injured, though many had to brave out long periods without electric. Local farmers, the Council and tooled-up residents were out with chainsaws clearing the roads and soon our infrastructure was up and running again.
And our heating got fixed, which we were tremendously grateful for!
The Trees
As an off-road cyclist, the storms have hit our community hard. Much of our sport is done in government forestry, where the shallow-rooted pines of the commercial plantations had been devastated.
Every woodland has been affected, and it's a bit heart-breaking. An Aberdeenshire estate lost an estimated 100,000 trees – which will take generations to fix. It's sad to think that nobody currently living will ever see that place the way it was before the storms.
Even around my home, the small, privately owned plantations have had a lot of damage. Walkers, runners and cyclists have had their footpaths and trails blocked or ripped up. Through months if not years of community effort, I'm sure these places will re-open or perhaps new footpaths will be made around them.
Time To Adapt
The outdoor community breathed a collective sigh of disappointment, then picked itself up. I'm aware people are gathering together over coming weekends to start clearing the woods in places.
It's a reminder both of nature's force and of our responsibility to look after the land for future generations. There's a piece about the Future Library in our current Special, a project to grow trees to turn into new books to be made in 2114. It made me think about the notion that we would – and, of course, should – be doing things now for the generations that will follow us.
I remember author and farmer James Rebanks saying something to this effect in his book, "English Pastoral". That large-scale farmers have lost that sense of custodianship of the land. The idea that the land they leave when they pass on, should be as rich (if not richer) than it was when they first started work on it. There's something noble in that, spending a life creating something worth passing on to the next generation.
I think that's the attitude folk will have to take into repairing Arwen's damage. The work might take years, but it'll be worth it for those that follow in our footsteps!
---
Read Iain's tips for storm-proofing your house – just in case there are more on the way this winter!