Ray Harryhausen: Titan Of Cinema
---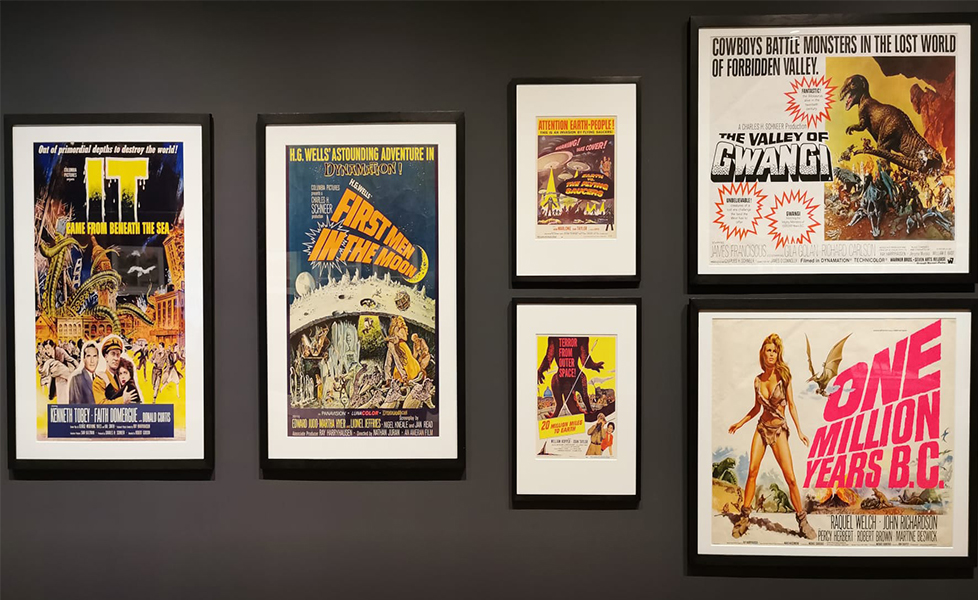 All photographs by Claire McDonald.
A few week ago, the family and I went to see "Ray Harryhausen: Titan Of Cinema" at the National Galleries Of Scotland.
The exhibition covers the life and career of the pioneering special effects artist, who was not only responsible for creating some of the world's most memorable movie monsters, but also influenced generations of filmmakers, including Stephen Spielberg, George Lucas and James Cameron.
When I was young, movies like "Clash Of The Titans" and "Jason And The Argnonauts" were always on television. Especially around this time of year, actually — I can't help but associate them with Christmas, even if there isn't much of a festive feel to them!
I remember being scared witless when Perseus confronts the Gorgon Medusa, trying to avoid being turned to stone by her gaze.
She's still intimidating these days, if a little smaller:
"Intimidating but smaller" is probably an accurate description of everything in Harryhausen's back catalogue.
Like, for example, harpies, dinosaurs, and hydras.
And his famous skeletons!
His models were incredibly detailed, and the process of bringing them to life was painstaking.
There's a timelapse video of the man himself putting a skeleton through the (very simple) motions in the exhibition.
A few simple swipes of a sword must have taken hours to film. Never mind the full-blown action sequences that appear the final films!
A true artist
Ray Harryhausen wasn't just a wonderful modelmaker.
He was also a very accomplished artist, creating pictures, paintings and storyboards to hone his ideas and plan his special effects sequences.
Just take a look at these drawings he made for scenes he planned to animate:
With such incredible skill, it's not a surprise that audiences and critics alike loved the movies Harryhausen worked on.
While you might be confused to find a man held in such high regard worked on fewer than 30 films across his career, his output makes much more sense when you realise he did all of the complicated design work and time-consuming animation himself, with some help from his dad!
Films for future generations
Unfortunately, films like "Clash Of The Titans" don't appear on the TV schedule as much these days.
Well, the absolutely awful, CGI-schlockfest remake does, alongside it's equally horrendous sequel. But I'd rather have the actual Medusa turn me to stone than watch them.
Exhibitions like this one will hopefully help in bringing Ray Harryhausen's work to new generations, who can appreciate the craft behind it even if they're not as scared by it as I once was.
I got my son started early — he's only three months old, but he seemed to enjoy himself!
---
For more from the "Friend" team, click here to read our blog.