Editor's Diary: A Week With Warner
---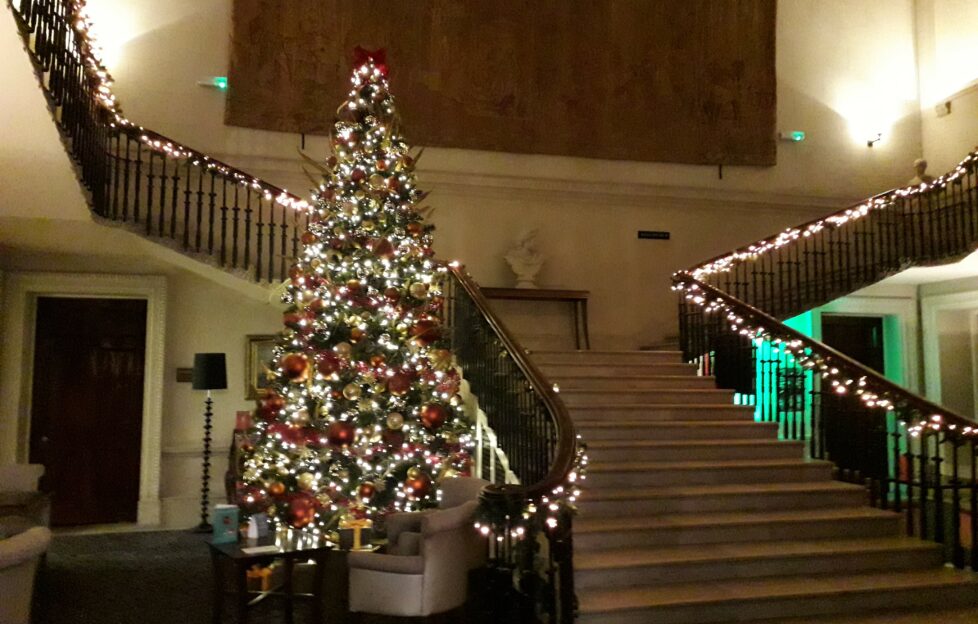 Photograph by Angela Gilchrist.
This week's Editor's Diary is coming to you from my sumptuous bedroom at Warner Leisure's Cricket St Thomas Hotel. It is an enormous and luxurious room. It even has a four-poster bed!
I am here, of course, to attend the "Friend" Tinsel & Turkey break in beautiful Somerset. For four nights from December 13 to 17, this lovely hotel has been packed with magazine readers determined to have a fabulous time.
It's the first holiday we've run since the start of the COVID pandemic. And the reaction to being back amongst friends has been overwhelmingly positive from our guests.
There are differences, of course.
Everyone is wearing their face masks and sanitising their hands at every opportunity. We're avoiding hugs and handshakes and keeping a responsible social distance.
Taking a pre-breakfast LFT test has become part of my morning routine!
But what hasn't changed is the fun, the camaraderie and the deep love and affection people have for the "Friend".
It's been the best pick-me-up I could have asked for after a difficult year. Hearing in person how much the "Friend" means to its readers is both humbling and truly heartening.
Another difference this time is that our break is being run in conjunction with our sister publication "My Weekly".
Discovering each other's magazines and swapping stories
Jacki and I have had the pleasure of the company of our "My Weekly" colleagues Maggie and Hope, which has been lovely.
And the two sets of readers have loved discovering each other's magazines and swapping stories.
Highlights have included the delicious food, for which Warner is rightly famous. The evening entertainment has been superb – though went on far too late for me!
I've met so many interesting people, had tea with Maddie of "Maddie's World" fame and spent a morning listening to an enthralling talk by travel feature writer Simon Whaley.
Our brilliant events team colleagues Sharon and Lesley have walked miles delivering goody bags and have developed muscles from slicing numerous Dundee cakes for our guests to enjoy.
We couldn't have done any of it without them!
I'm already looking forward to our next reader holiday and my head is buzzing with new ideas for talks, guest speakers and more.
I hope you'll be able to join us!
Details will be announced in the magazine in the New Year, so keep an eye out for our adverts.
Now I'm off to get started on another fun-filled day at Cricket!
---
For more from Angela's Editor's Diary, click the tag below.
To learn more about our breaks with Warner Leisure Hotels, click here.