Bupa Residents Share Their 2022 Resolutions
---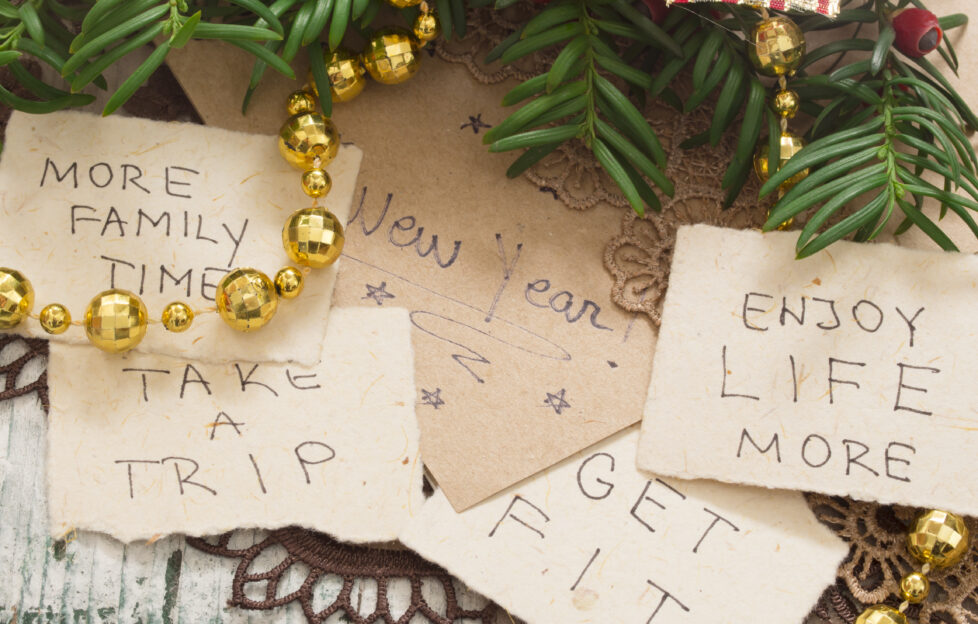 Shutterstock.
Residents at Bupa's Ashby Court Care Home, in Ashby-de-La-Zouch, have shared their New Year's resolutions for 2022.
The end of the year is a natural time for reflection, for looking back on what we've achieved and thinking about how small changes in the next year can help us to better ourselves.
From taking care of their physical and mental health, to making the most of their relationships, each resident at Ashby Court has set themselves goals for 2022.
The residents, aged between 81 and 94, have a range of resolutions for the New Year, with one theme uniting them all: making the most of life.
Bupa residents' 2022 resolutions
For Joy, aged 94, 2022 is set to be a year of taking care of her body, as she's resolved "to be more active".
88-year-old Pam is challenging herself to be on the lookout for others next year, vowing to "be more helpful".
82-year-old Janet hopes that 2022 will be the year she's also to make the most of the relationships she has with her loved ones, wishing to "see family more often".
Daphne, aged 81, is motivating herself to make next year one of positivity, declaring: "no more moaning!"
"Our residents like to set themselves resolutions to mark the New Year," Rebecca Bailey, Activities Coordinator at Ashby Court Care Home, said.
"Whether this is spending more time with their loved ones, joining in with more activities at the home or helping staff with small tasks, making these resolutions helps them have small achievable goals and when we look back on the previous year, they're delighted when they've fulfilled their resolution."
Making simple, achievable resolutions can be kinder on your mental health.
Try to find a good balance
If you're feeling inspired to make your own resolutions for 2022, Lauren Gordon, Lead Behavioural Insights Advisor at Bupa UK, advises the best ways to set goals and stick to them, whilst reducing the pressure you put on yourself.
"It's good to set yourself a goal for the new year. But it's important to consider the kind of resolution you set yourself, as this can influence how successful you are at sticking to it," Lauren says:
"Try to find a good balance between making the goal too vague (e.g. 'be healthier') or too all-or-nothing (e.g. 'eat a salad every day').
"A resolution with too much wiggle room can be a lot more difficult to stick to. As can one that is too restrictive.
"It's good idea to go one step further.
"Try to think about the specific behaviours that will help you reach your goal. For example, if you want to lose weight, you might concentrate on eating five portions of fruit and vegetable a day.
Go through the whats, wheres, whens and whos
"Looking at your resolution in behavioural terms makes it easier to focus on what actions you need to take.
"Next, plan how to stick to those changes. Action plans are a great way to shape your goal by putting in place a road map for how you will achieve it.
"Be as specific as possible to help identify the small changes needed to hit your goal. Go through the whats, wheres, whens and whos of what you need to do.
"For example, when it comes to getting more active, use an action plan to define what kind of exercise you'll do over the next six months. Think about where you'll exercise, when to rest and who will support you to achieve this goal.
"Remember, long-lasting behaviour changes don't happen overnight.
"Reduce the pressure on yourself by only changing one thing at a time. Break down your goal into small, meaningful mini goals, to help gradually change your routine and drive consistency.
Don't forget to have fun with your goal
"In Joy's example, she could start things off by having a gentle stretch after her breakfast and build things up from there, to getting outside and taking a walk.
"Don't forget to have fun with your goal! Research shows that we're more likely to stick to something if we enjoy doing it.
"You might be planning to give up something for your resolution, like smoking or eating unhealthily. If so, try substituting your old behaviour with a new but healthy behaviour. This can help fill any void you may feel.
"However big or small your 2022 resolution is, showing yourself some self-compassion can make a real difference.
"Feeling motivated doesn't always come easily and it's completely okay if you slip up every now and then.
"We're all human and are allowed off days – forgive yourself and keep trying!"
---
Click here to read Bupa's predictions for the biggest health trends of 2022.
Click here to read more from the "Friend" team.