Features Ed Blog: At The Movies
---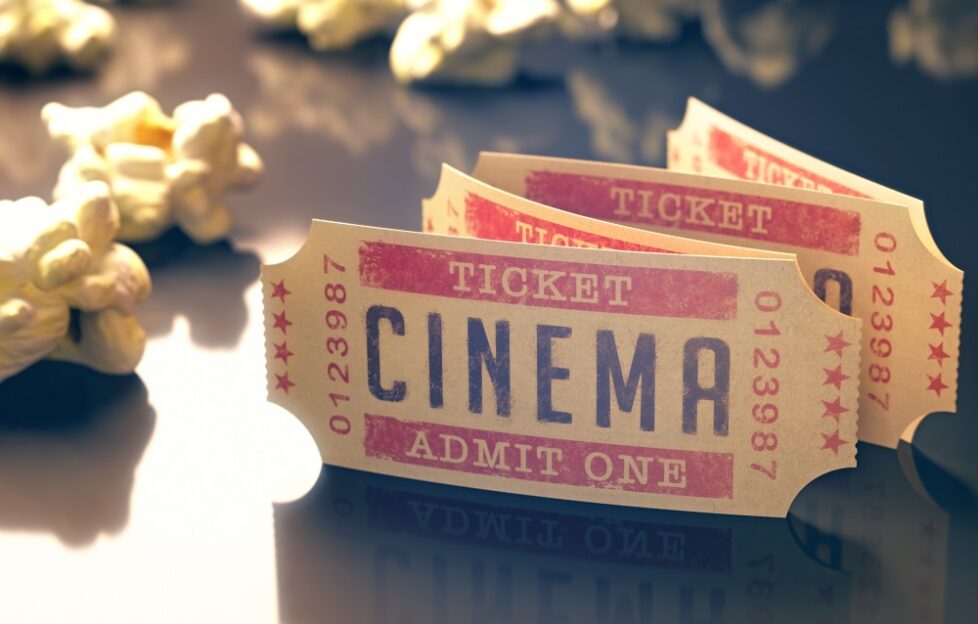 Shutterstock.
An afternoon or a night at the movies has always been something special.
In our new Special – number 219, that went on sale last week – we've got a fab page piece by Garry Fraser. It's all about a classic era of cinema in the 50s and 60s, when it could be the highlight of a child's week.
And no doubt a welcome break for their parents!
With limited options on TV at home, if you had one, it was something magical. Garry remembers how, in their heyday, he had the option of 15 different cinemas to choose from in the Dundee area!
I grew up too late for the days of double bills and Saturday cinema clubs, unfortunately.
But the traditional cinemas were still open – wee paper tickets were still pumped out of a brass machine.
Folk would have wee ice-cream stands until the picture started. You could buy a little tub of vanilla, and scrape it out as best you could with the wee wooden paddle.
Changing times
Cinemas are definitely fewer and further between, but still one of my favourite things to do.
We have two big multiplexes now in Dundee. one with huge, reclining seats.
And we've got our wee city centre cinema – the DCA. The Dundee Contemporary Arts centre also has a couple of galleries, a load of workshops for arts and crafts and a popular bar.
I worked there on the Box Office for a wee while. It was one of my favourite jobs!
It helped a bit that all staff had unlimited free cinema tickets – we went loads.
The camaraderie amongst the staff was great, and it drew a really eclectic crowd thanks to its mix of arty flicks and big-budget blockbusters.
In fact, I got in touch with them recently for one of our upcoming "Day In The Life" features.
Alice Black is the Head of Cinema there, and it's her job to decide what films they show.
Before the pandemic she used to tour the world's film festivals to decide the upcoming programme.
Pretty much my dream job! Apart from working on the "Friend", of course!
Shush back there!
So many industries have come and gone over recent decades.
It was astonishing how quickly video rental stores became a thing of the past.
I'm hopeful that cinemas will always have a place, though. Sharing the experience of a film – even with strangers – is something special. Especially these days, when any excuse to get out of the house is a bonus.
I must say, though, I've got a particular knack of sitting next to the worst fellow viewers!
We always seem to end up with the sweetie rustlers, or the ones who chat all the way through. One time, we were sat in front of two ladies who provided their own running critique all the way through the film. That was annoying.
I hope you enjoy Garry's feature on page 23!
If you do have any special cinema memories you want to share with us, do get in touch.
Either through social media, or email peoplesfriend@dctmedia.co.uk.
---
Subscribe to our Specials and never miss one again! Sign up now and you'll get an Elizabeth Arden perfume as a gift with it.