The UK's Least Favourite Chores
---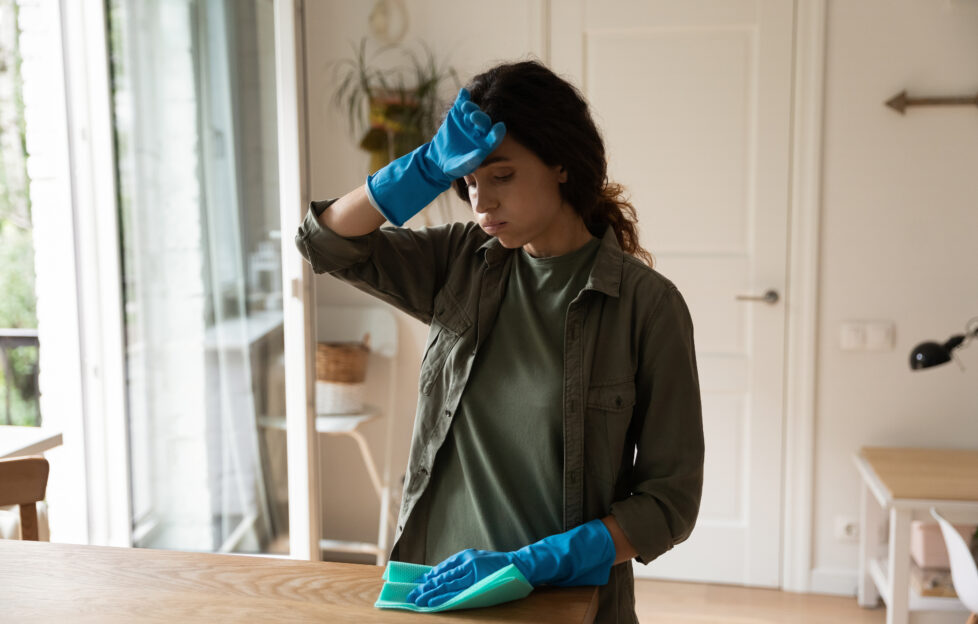 Shutterstock.
Ironing, hoovering, washing up — everyone has a job they hate doing. But which are our least favourite chores?
Which tasks do Brits truly despise the most?
Car cleaning and maintenance brand Holts surveyed 2,000 people from around the UK to find out the answer.
Based on web search data, they also compiled a list of those chores that we don't know how to do.
The overlap between the two lists certainly tells a tale!
The UK's 10 least favourite chores
Cleaning the oven
Ironing clothes
Taking out the bins
Cleaning the fridge
Dusting
Changing bedsheets
Doing laundry
Cleaning the tiles
Hoovering the home
Cleaning the windows
The 10 chores the UK can't do
Cleaning the oven
Taxing the car
Cleaning make-up brushes
Washing the windows
Keeping the toilet clean
Cleaning mirrors
Cleaning the sofa
Washing the car
Making the bed
Cleaning the fridge
What are your least favourite jobs to do around the house? Get in touch with us on Facebook and Twitter to let us know!
Pass It On 
If you're looking for some hints for the house-proud, look no further than Pass It On, a DC Thomson Media podcast launched in 2019.
The weekly podcast centres on the "Pass It On" column published in The Sunday Post newspaper in the 1950s. In it, housewives of the 50s would share little pieces of hard-won advice on the correct running of a household.
The best of these tips, nearly 1,200 of them, were collated from The Sunday Post archives for the book "Pass It On", and now the Pass It On podcast is bringing them to a whole new audience.
The tips are often funny, sometimes delightfully dated and dubious, but on occasion still useful even today. They are also, though, a fascinating social history insight into the 1950s, and a way of reflecting on what's changed, for good and ill.
Click here to listen to "Pass It On" today.
---
For more from "The People's Friend", read our team blog here.