A Look At Our Favourite Classic Cars
---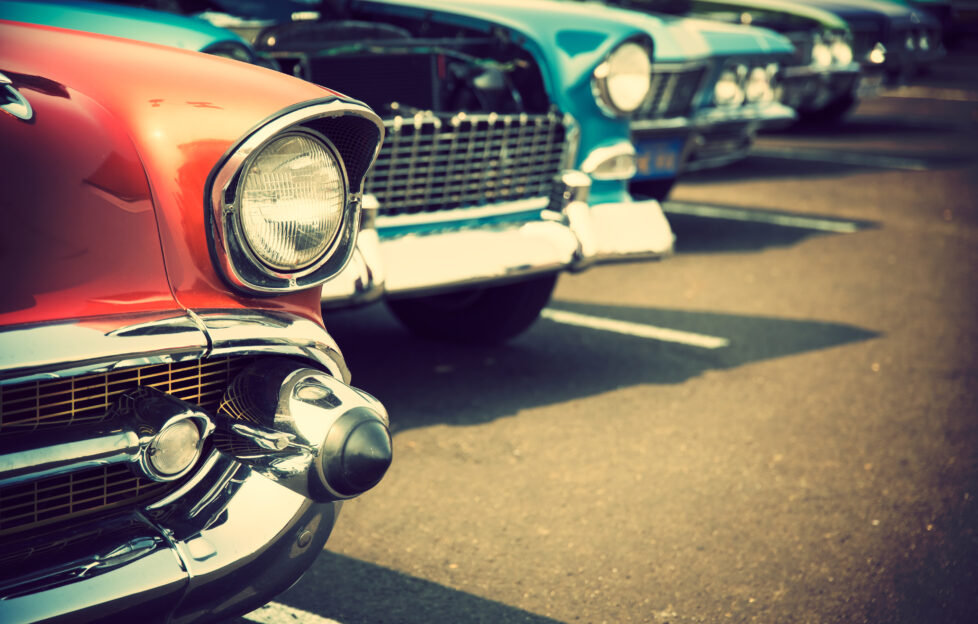 Shutterstock.
If you've been looking to buy a car recently, you'll likely have seen many more electric options than there used to be.
This is because choosing an electric car over a diesel or petrol one can help reduce greenhouse gas emissions, and ultimately combat climate change.
That's likely to mean many cars — especially classic ones — are on their way out.
But some models can be an investment. If a car has been discontinued, for example, it's tougher to get your hands on. And that's what increases market value.
Here, we take a look at some of the UK's most valuable discontinued cars.
Do you have one in your garage?
Volkwagen Beetle
After nearly seven decades on the automotive market, in 2018 the Beetle was discontinued.
Recognised as one of the most iconic, quirky cars, this model symbolised the 1960s counterculture — a breaking away from conformity and tradition.
With over 22.5 million models sold over the years, shifting trends has seen Volkwagen turn their attention elsewhere.
But with the average price of a Volkswagen Beetle being around £1,321 in 2003, this vehicle is actually increasing in value as time passes.
That's one lucky Love Bug.
Jaguar E-Type
Initially rolling off the production line in 1961, the Jaguar E-Type was a legendary supercar that stole the hearts of car lovers everywhere.
This car was famously described by Enzo Ferrari as the world's most beautiful, and it ranked first the Telegraph's 2008 "100 most beautiful cars of all time".
The E-Type was ahead of it's time for style, technology, and handling — one of the most innovative vehicles of its era.
So it isn't surprising its value has increased after it was discontinued in 1975.
Aston Martin DB9
A British grand tourer first introduced to the public in 2003, Aston Martin's DB9 was initially produced as a replacement for the DB7.
Manufacturing lasted until 2016, when the DB11 appeared, with an all-new platform and engine.
Putting an end to one of the most iconic and popular Aston Martins ever created was a bold move. But the car's iconic style was so popular it lives on in almost every subsequent design released.
BMW Z8
In 2003, it was announced that this successful and sought-after car would be discontinued. Not even featuring in James Bond adventure "The World is Not Enough" could save it.
The Z8 initially retailed at $104,000 in 2003. This may have been why it was sold to fewer than 150 drivers in the UK, and just 5,700 in the world. It was already a rare piece of art.
Considered a collector's car, the Z8 can now sell for more than double the original price.
Meanwhile other BMW models' values have only depreciated.
---
For more from the "Friend", click here to read our blog.