International Bagpipe Day
---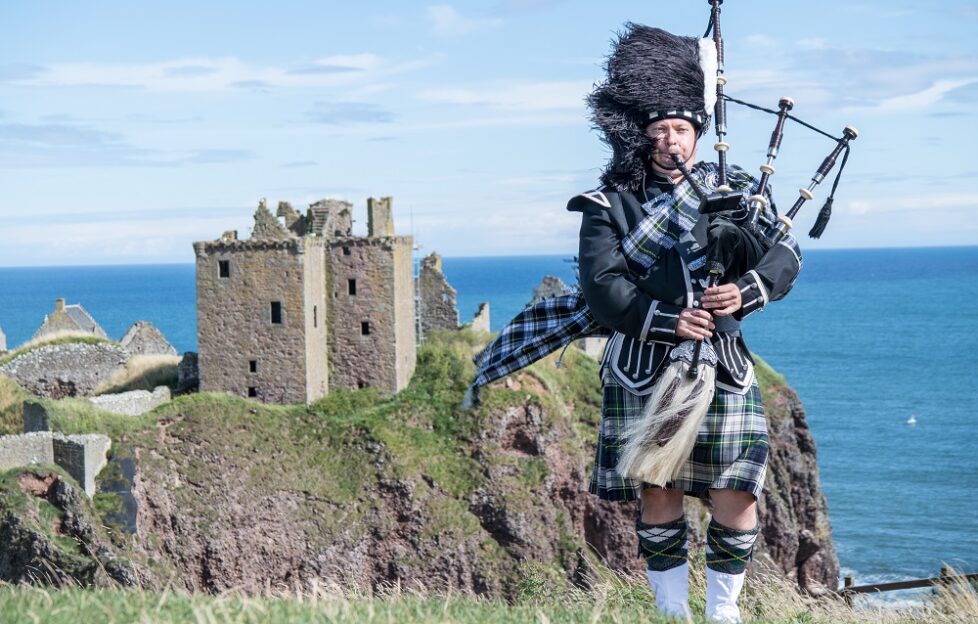 Shutterstock.
Celebrate International Bagpipe Day with this piece from Willie about William Sinclair & Son, a traditional bagpiper maker.
---
From someone competing in the elite Dunvegan Silver Chanter to the tone-deaf street busker, the music of the Highland bagpipes can range from the sublime to something more reminiscent of a cat fight.  
With the player having no control over the volume, there's no hiding any bum notes! Outside, on a still night, their sound can carry more than six miles.  
My old piping tutor used to tell me how much easier it should be to learn the pipes compared with most other instruments since the chanter only has nine notes.  
Perhaps – but, as I kept reminding him, there are only six balls in the lottery and it's a hard enough job trying to get them in the right order! What is it they say, after all – "To the making of a piper go seven years of his own learning and seven generations before." 
Willie's First Set
As a young teenager, around 45 years ago, my dad took me over to Leith to have a set of bagpipes made for me by William Sinclair & Son.  
Today, I'm revisiting that same workshop at 1 Madeira Street and, stepping inside, it's like stepping back in time. Hardly anything has changed!  
I'm met by Ewan Sinclair – grandson of the man who made my set. Ewan and his father, Allistair, now run the business.  
Allistair is on the lathe turning the stalk of a tenor drone from a piece of African Blackwood. It's a lovely, dense, pitch blackwood, well suited to pipe making, and turns well.  
As well as being very hard, the wood, which originates in Tanzania and Mozambique, is very heavy. Ewan shows me a cracked step outside the shop. Apparently, this was the result when a four-feet-long log, being unloaded off a truck, slipped. Just as well there were no toes in the way!  
No Two Are The Same
There's a tremendous amount of precision work goes into the making of a set of bagpipes. With each piece being hand-crafted, no two sets can ever be exactly the same. There's nothing factory-produced about a Sinclair set of pipes.  
Allistair stops the lathe to explain the process of making one of the trickiest parts – the chanter. He takes down a block of Blackwood from the shelf and shows me the date markings scribbled on its end.  
"I like to leave the wood to season for at least three years before using it," he says. "This timber we're using just now we bought seven years ago, so it's well seasoned." 
Picking up another block he's been working on, he explains, "The first thing we do is to drill the hole that runs right through the middle."  
The tools aren't made to any exacting engineered sizes. Allistair makes them himself to dimensions he just instinctively knows will work.  
Finally, the holes for the notes are carefully drilled. I'm sure it's not as simple as he makes it sound!
---
This was published back in our Special 151. Never miss a Special again with a subscription!