Writer of the Week: Emma Canning
---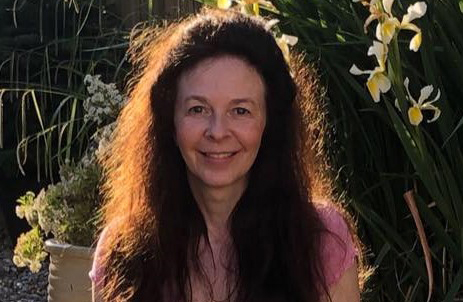 Photograph courtesy of Emma Canning.
I'm delighted that Emma Canning is our Writer of the Week.
You can read her wonderful poem 'An Extra-Special Spring' in The Friendship Book 2022.
Three more of her poems, 'A Woodland Walk', 'Friends Old and New' and 'A Little Note To Self' can be found in The Fireside Book 2022.
Your poem 'An Extra-Special Spring' has really got us in the mood for brighter days ahead! Is nature something that inspires a lot of your poetry?
Oh, absolutely! So many of my poetry ideas have come to me while I've been out walking, cycling or gardening.
Sometimes it's the really simple things that inspire me – a little burst of birdsong, a beautiful view or even a flowerbed full of weeds!
Can you tell us what inspired 'A Little Note To Self'?
'A Little Note to Self' was inspired by my yoga teacher, who reminded me of the importance of feeling rested before beginning the day's tasks. It's so easy sometimes to feel like we should only sit down after all the work is done.
And then I began to wonder if such a reminder might be useful for "Friend" readers too . . .
When did you start writing? Have you always wanted to be published?
I began writing as a child, making dozens of picture books, and when I was about 11 my grandmother gave me her old Corona typewriter. I spent all my spare time typing stories!
It never occurred to me that I might be published one day though – writing was just my favourite thing to do.
Do you stick to poetry, or do you also write in other forms?
I also write short stories, but I really do love poetry – verses are such fun to write.
Which writers do you admire?
I've been reading a lot of thrillers lately and especially enjoy Lisa Jewell's books.
I regularly re-read the wonderful Sir Terry Pratchett's Discworld novels and I love Bill Bryson too – I learn so much from his books, and they always make me laugh.
Have you read any good books recently? What would you recommend?
I've just finished Raynor Winn's The Salt Path and found it really thought-provoking and inspiring.
What is your top tip for an aspiring "Friend" poet?
Focus on an uplifting topic – "Friend" readers have such a wide range of interests that there are plenty to choose from!
---
Read our previous Writer of the Week interviews here.