Editor's Diary: A Spring Break On Skye
---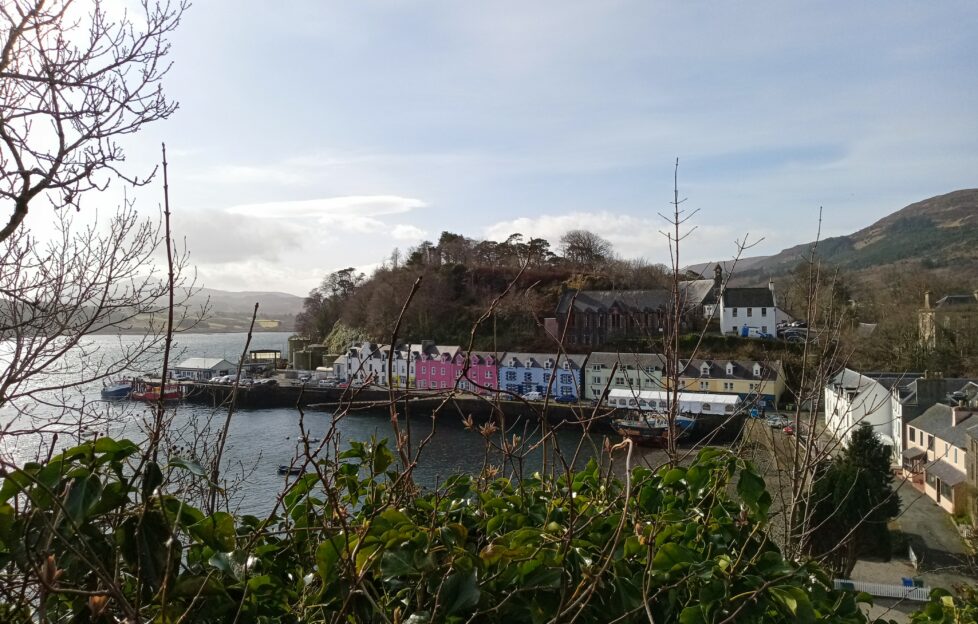 Angela shares the story of her spring break on Skye.
---
Regular readers of this Editor's Diary know I love my trips to the Isle of Skye.
I am just back from a blissful week there. It was super relaxing and exactly what I needed after a busy few months.
Spring is my favourite time to visit Skye. The weather is usually pretty good, the days are getting longer and the island is less busy than in summer.
Of course, being Scotland, there's a good chance it will rain at least some of the time! And I certainly experienced most weather conditions in my week on the island.
My first picture shows Portree, the biggest town on Skye. The sun shone that day!
I took my photo of the colourful  harbour from the start of the Scorrybreac walk, which enjoys amazing views over to Raasay.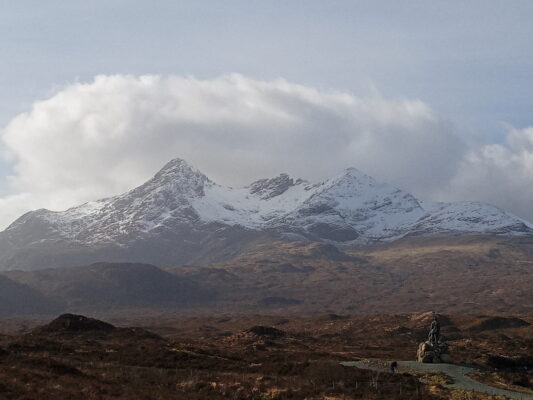 It did, of course, rain heavily one day. But look what happened! The rain fell as snow on the mountains and capped the Black Cuillin with a fresh white dusting. Beautiful!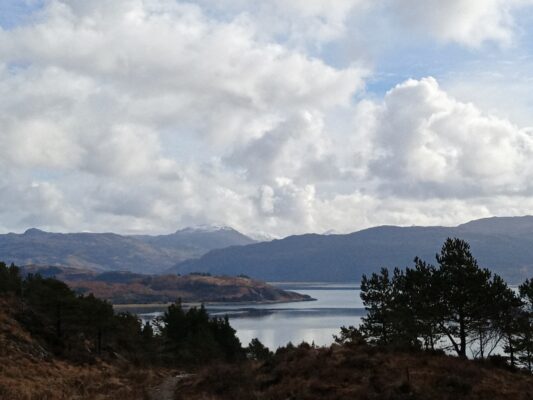 Blue skies and fluffy white clouds were a feature of my walk round the Balmacara estate, cared for by the National Trust for Scotland. It's on the mainland, just a short drive from the Skye Bridge.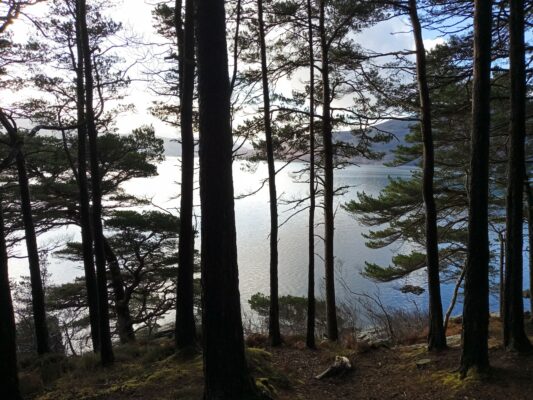 There are some stunning trees in the woods beside the loch.
And my final picture was taken on a walk through the moors and hills just south of Staffin to lonely Loch Cuithir.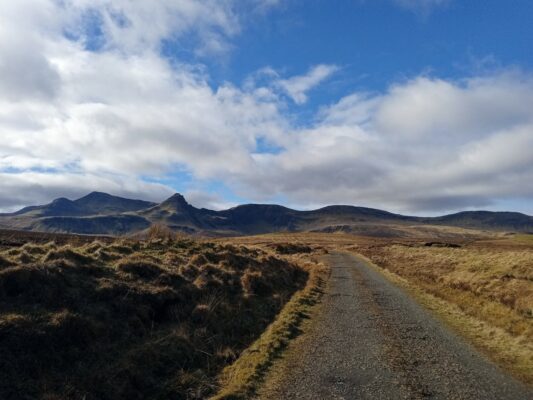 If only my photo could have captured the sound of the skylarks that surrounded me as I walked that day!
New Classics Collection Book
I probably won't be able to go back to Skye this year. But in the meantime I can get my fix of this beguiling place by reading our new Classics Collection book!
"The Maid Of The Isles" by Annie S. Swan promises to be a fabulous adventure set on beautiful Skye. You can order your copy here.
---
Shop for the rest of our Classics Collection.