"Endurance" Has Been Found!
---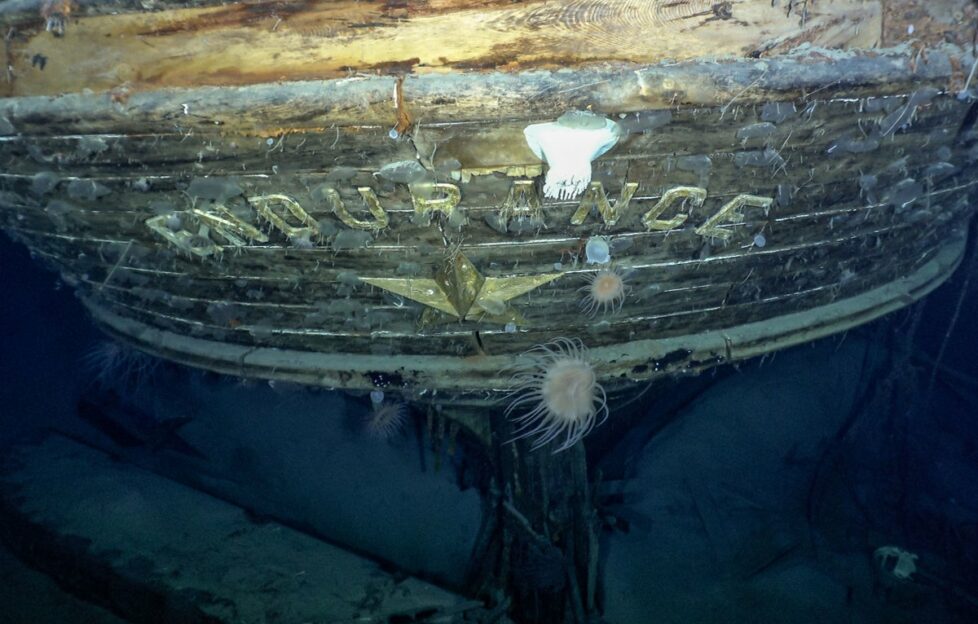 Picture copyright BBC.
On Wednesday March 9th the world's eyes were firmly fixed on a point on the Weddell seabed. We looked on in amazement as the remains of Ernest Shackleton's ship, "Endurance" came very clearly into view.
The wreck had been discovered on Saturday March 5th, exactly 100 years since Shackleton's funeral.
Ernest Shackleton's reputation is legendary. The "Endurance" expedition has gone down as one of the most incredible and odds-defying events in history.
"She's going, boys!" Ernest Shackleton
In all began in 1914 when Shackleton and his crew set off to make the first land crossing of the Antarctic continent. "Endurance" became trapped in the ice of the Weddell Sea before reaching Vahsel Bay, and drifted northward, held in the pack ice, throughout the Antarctic winter of 1915. Eventually the ship was crushed and sank, stranding its 28-man crew on the ice.
After months spent in makeshift camps the party took to the lifeboats to reach the inhospitable, uninhabited Elephant Island. Shackleton and five others then made an 800-mile open-boat journey in the James Caird to reach South Georgia. From there, Shackleton was eventually able to mount a rescue of the men waiting on Elephant Island and bring them home without loss of life.
"Through endurance we conquer" Ernest Shackleton
Captain Frank Worsley was an exceptionally gifted navigator and had worked out the place "Endurance" had succumbed to the ice. Using a sextant and chronometer, he calculated the coordinates for the position where the punctured ship slipped below the floes on 21 November, 1915. When the Falklands Maritime Heritage Trust discovered the wreck, it was only four miles from where Worsley had plotted her.
And there she lies, almost 10,000 feet under the sea in amazing condition. The reason she is still in such good condition is due to the fact that the sea is relatively forest-free, so there are no wood-eating creatures to feat on the ship. The wreck itself is a designated monument under the International Antarctic Treaty and must not be disturbed in any way. No physical artefacts have therefore been brought to the surface.
107 years on and this incredible story of bravery, human spirit and adventure is thrilling a whole new generation.