The East Neuk Of Fife
---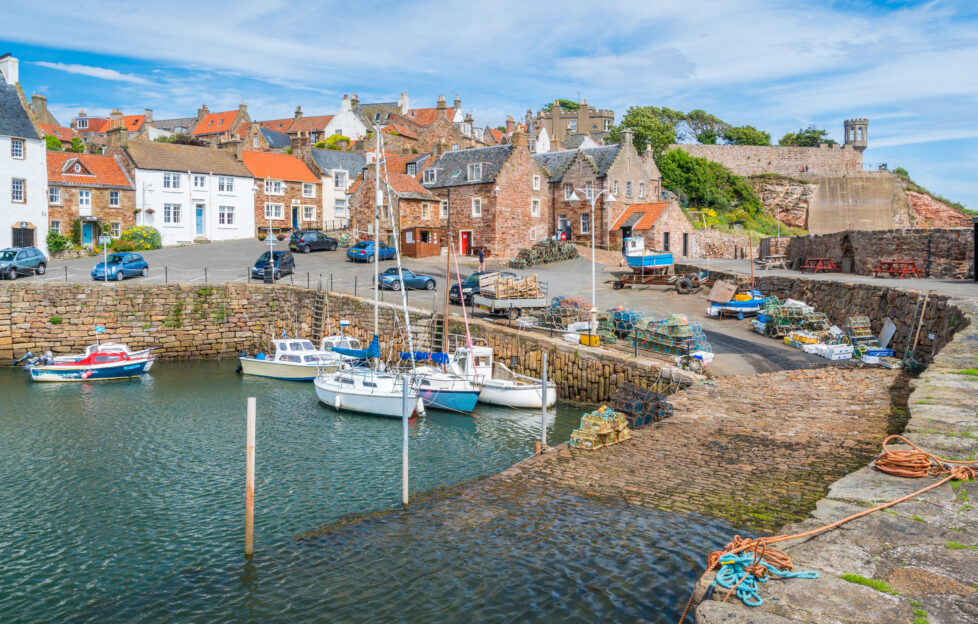 Shutterstock/Crail harbour.
The East Neuk of Fife is the picturesque coastal corner of the Kingdom of Fife. Having lived in Fife for most of my life, I may be biased, but with good reason. The East Neuk is home to an enchanting assortment of fishing villages, each with its own unique character.
Anstruther
As with most fishing villages, people are inclined to gravitate towards the harbour. In Anstruther, pastel-coloured buildings line the harbour, with myriad sailing vessels moored in the water.
The award-winning Scottish Fisheries Museum is a must-see, housing historic buildings and the prestigious herring drifter Reaper, built in 1902.
You can't visit Anstruther without sampling fish and chips. There is no finer meal than when eating fish and chips by a harbour setting. And that sentiment is echoed when it's on Anstruther's bewitching promenade.
Crail
The village of Crail boasts its own unique harbour. Accessed from a steep cobbled street, it exudes old-fashioned charm. With lobster creels piled on high, the 16th century harbour is one of the most photographed in the United Kingdom.
In June of each year, the village is home to its celebrated food festival. Crail is also a route on the Fife Coastal Path, and it's a perfect opportunity to savour the surrounding terrain – well, you have to build up an appetite for that tasty fish supper.
St Monans
Named after Saint Monan, the village of St Monans dates back to the 800s. Its distinguished harbour has three piers. Similar to the surrounding communities, the village's red clay pantiles, white façades and narrow lanes evoke timeless allure.
Between St Monans and Pitenweem is St Monans Windmill. Dating back to the 18th century, it's the last remaining windmill in Fife. Situated on the Fife Coastal Path, the windmill overlooks the nearby saltpans and was used in the production of salt.
Pitenweem
Pitenweem is the most active of the East Neuk fishing harbours. The village is also home to some fine examples of Dutch-style gables, influenced through the area's trade with the Low Countries.
In the first week of August, Pitenweem Arts Festival attracts over 20,000 visitors a year, celebrating the work of local artists. It's the perfect location to browse and purchase exhibitors' work.
For creative sorts, Pitenweem, like its East Neuk counterparts, can be a haven for the imagination.