Editor's Diary: A Weekend Of Wildlife Walks
---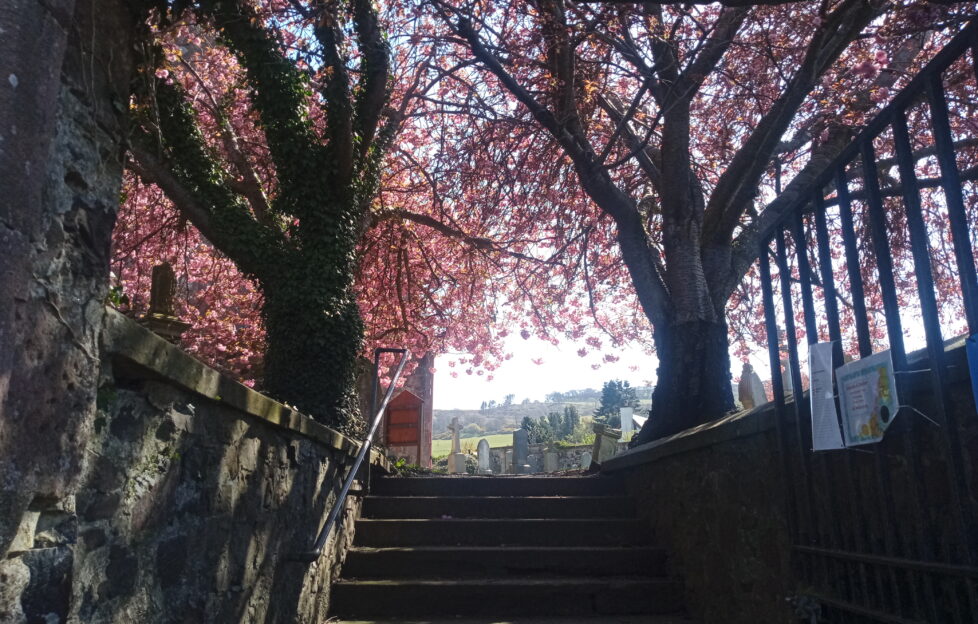 I've written before in this Diary about the many fabulous walks I have right on my doorstep. I'm very lucky to live in such a scenic part of Scotland. So I try to head out and explore wildlife walks whenever possible.
The weather was lovely last weekend — dry and sunny, if a little chilly. Perfect for getting out and about!
Signs of spring were all around as I parked in the tiny Perthshire village of Abernethy. It's famous for its Round Tower, one of only two in Scotland.
An ancient graveyard lies at the foot of the tower. At this time of year, it's vibrant with blossom, and I just had to take a picture!
From the centre of the village, my walk took me along paths lined by open fields, heading towards the River Tay.
The air was full of the sound of skylarks singing their little hearts out. These birds are very rare in some parts, so I felt very fortunate to hear them.
My route was lined with dandelions, cuckoo flowers and daisies, and the bees and butterflies were out in force. I spotted both peacock and small tortoiseshell butterflies in impressive numbers. Though no sign yet of my favourites, the orange tips, which adore the wild violet flowers that grow in the verges.
It was already a pretty good day for wildlife watching. But just then a posse of eight roe deer broke from a nearby stand of trees and bounded gracefully away over the fields. What a sighting!
It got even better on the next day's walk.
The little loch in the hills above my house is a favourite spot of mine. On Sunday, to my delight, a mother duck and string of four ducklings swam across right in front of me. Fabulous!
The best, though, was saved till last.
As I turned to head home, a majestic buzzard lazily took off from its perch on a wall by the roadside. I was so close I could see the pattern underneath its wing feathers. What a memorable moment! And what a fantastic weekend of wildlife I'd enjoyed.