Editor's Diary: Walking Through Wildflowers
---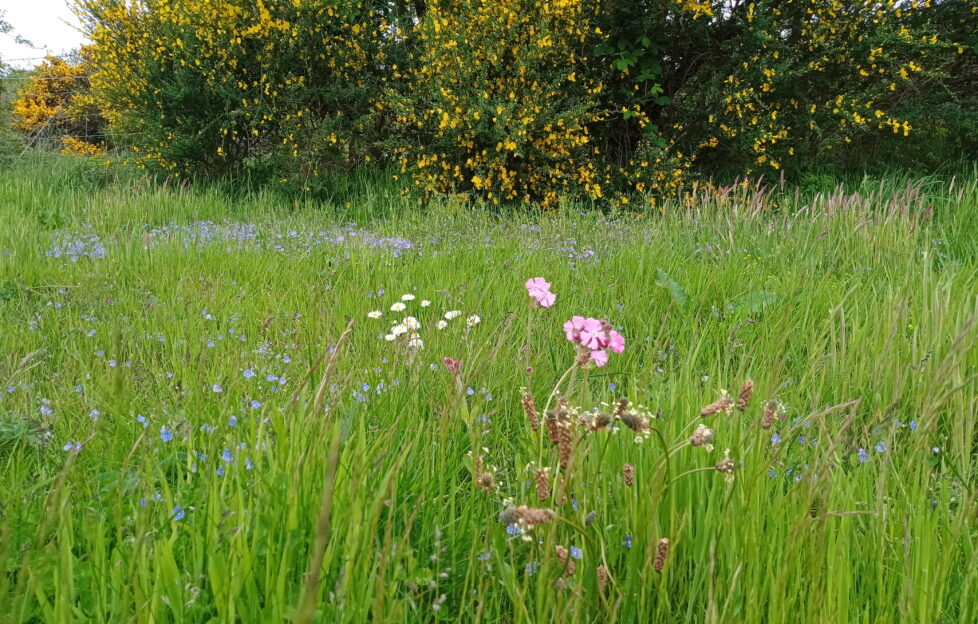 Readers of this diary know how much I enjoy my walks around my local area. This week, I'm trying my best identifying wildflowers!
Maybe it's my imagination, but they seem more plentiful than ever this year.
Perhaps that's because of initiatives like No-mow May. This encourages gardeners to leave lawns uncut during the month to allow wildflowers to flourish. Not only do they look beautiful, they provide valuable food supplies for insects, too.
I know some people think this looks a bit messy. But not me!
My local park has also embraced this more relaxed approach to grass cutting. Certain areas are allowed to grow throughout the summer months without mowing. And, slowly, the wildflowers are returning. With them come the bees and the butterflies, too.
Roadside verges also appear to be a riot of colour right now. It certainly makes the drive to the office on Team Tuesdays more interesting!
All these wonderful wildflowers have, however, highlighted some gaps in my knowledge. I don't know what many of them actually are!
We can all recognise ubiquitous blooms such as dandelions and daisies. But I find myself wondering what some of the more unusual ones are called.
The pink flower at the front of my picture is, I think, red campion. You can see daisies, too. And are the little blue ones forget-me-nots?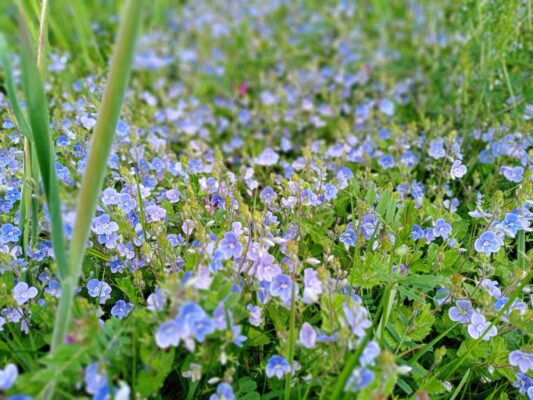 I took a close-up in the hope it would help me identifying the wildflowers!
I think I'm going to have to install one of those plant-identifying apps on my phone to help me out!
---
Read more from "The People's Friend" editor, Angela.