Features Sneak Peek: June 18, 2022 Issue
---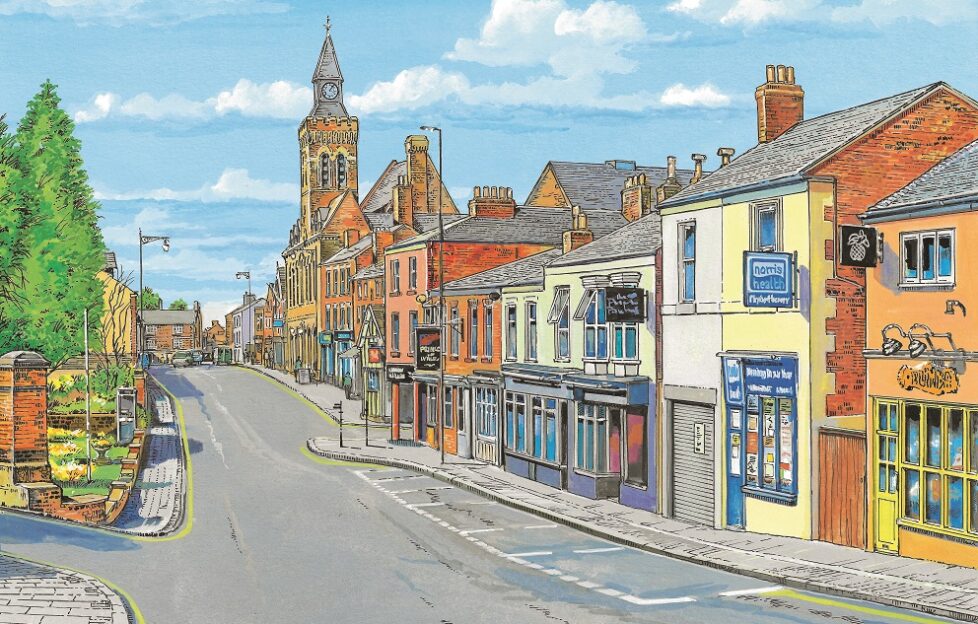 Illustration by DC Thomson Ltd.
Neil McAllister looks forward to an eventful year for the Cheshire town of Congleton, in the June 18, 2022 issue of "The People's Friend".
Neil has lived in Congleton for a decade so he's well placed to comment on the area. It's known as a market town. However, today's stallholders set up shop twice a week in a brick-lined backwater. Traders selling mobile-phone cases, cheap clothes and fruit and veg usually outnumber customers.
Back in 1272, 750 years ago, Henry De Lacy, third Earl of Lincoln, granted Congleton a market charter, allowing a weekly market free of all taxes or tolls.
Back then, ale tasting would likely have been a popular job. Today is no different. In fact, to celebrate the charter's 750th anniversary, the same job is being advertised. The local Beartown Brewery is looking for a "conner".
Join Neil as he takes us on a tour of his local area.
Dog Photographer
As an Olympian and a Commonwealth Games gold-medal winner, Nigel Wallace was at the very top of his sport.
The rifle-shooter's keen eye and razor-sharp trigger made him a global champion.
However, now Nigel is putting those attributes to use in a totally different way – as a dog photographer.
His images of dogs flying through the air are bringing joy to proud owners and smiles to all who see them.
Bill Gibb finds out more in the magazine.
Khushi Kantha
After becoming a mum, Laura Rana wanted to do something to help other mothers.
Not one to do things by halves, Laura founded a social enterprise that helps poverty-stricken women in Bangladesh provide for their families.
Before having her twins, Laura had lived in Bangladesh and couldn't stop thinking about all the opportunities her daughters would have, compared to the children of the Bangladeshi mothers. As she prepared to leave Bangladesh, she was given 40 "kantha" blankets, a gift traditionally given to Bangladeshi mums-to-be.
These beautiful baby blankets are made from old saris, often belonging to the baby's grandmother. It struck Laura that making these blankets might be a way for mothers in Bangladesh to make a living.
She registered Khushi Kantha (which translates as "Happy Blanket") as a social enterprise and she and a group of volunteers created some prototype blankets and things have gone very well so far. They have only been going for a few months but already the money the stitchers are earning is making a difference.
Janey Swanson finds out more in the magazine.
Build-A-Bike
Bath-based Julian House was established more than 35 years ago to help address homelessness in the city.
The charity's teams also help people affected by unemployment, addiction, criminal behaviour, violence, and those with learning difficulties.
The charity set up a "build-a-bike" project to create opportunities for people to train, enabling them to gain confidence while helping them get back into employment.
Gilly Pickup finds out more about the project.
Elsewhere in the June 18, 2022 issue, we have a collection of recipes that are perfect for a picnic! Plus we have a craft project to make a tranquil mandala.
We hope you enjoy it. Let us know what you think.
---
Has this sneak peek at our June 18, 2022 issue encouraged you to subscribe to the "Friend"? Click here. If you do, your "Friend" will come straight to your doorstep! 
You can also take out a digital subscription, meaning your issue will come straight to your computer, tablet or phone! And it's great value for money. Click here for a sneak peek at that!