Features Ed Blog: Dundee Museum of Transport
---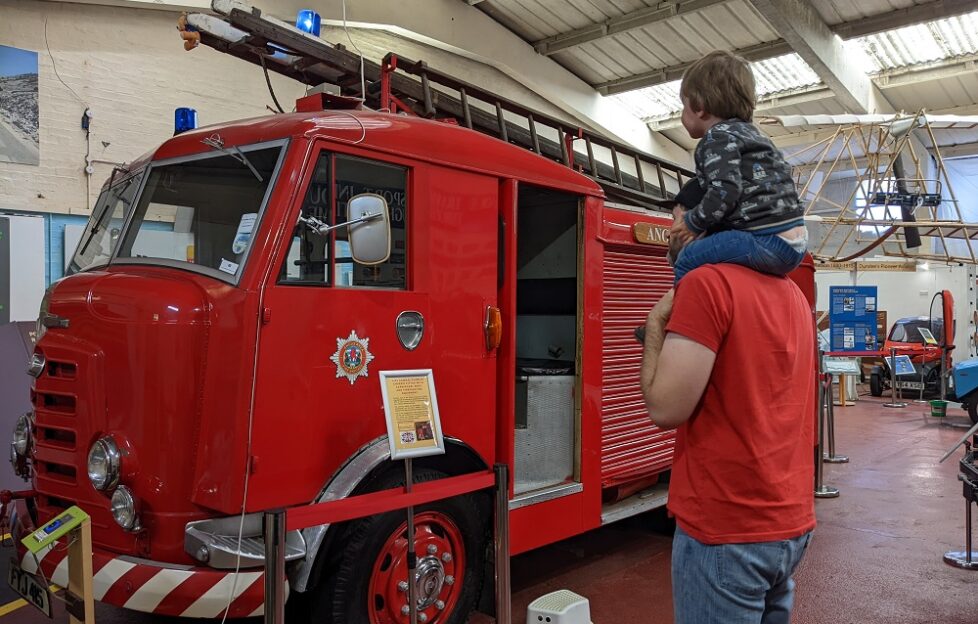 This week, Features Ed Alex takes a trip to the fascinating Dundee Museum of Transport.
---
A little while, I remember one of our former colleagues, Margaret, visited the Museum and came back with high praise. We're always looking for things to do for our wee boy, Danny. Since he missed a trip there with his nursery and his wee pals, we decided to go the very next day. Being a fan of anything with wheels, we knew he'd enjoy it.
It was a hot, hot day and all of us were a wee bit ratty when we arrived. It was tucked away on a little site of industrial units, right at the back. Three large buildings make up the museum, and each one is an absolutely treasure trove. Plus it was lovely and cool inside!
You don't have to obsessed with cars to enjoy it — there's literally something for everyone. Bicycles, trains and some archive footage from train lines that don't exist anymore through Tayport and Newport. Plus even some footage and some scale models of the ferries that used to ply the Tay before the building of the bridge.
Highlights for us included a vintage VW campervan, two old Dundee buses and the original "Chitty Chitty Bang Bang" car. It was absolutely enormous, and I couldn't help imagine what a joy it must've been to drive around the windy roads of Britain before it was all three-lane motorways cutting straight through the landscape. A road trip must've been a real adventure in those days!
As if the exhibitions weren't good enough, the staff were friendly and passionate about the exhibits. And very patient with a two-year-old!
Dundee's Delights
Danny's highlight was probably the siren on the vintage fire engine. Once he figured out you could set it off with a button, he couldn't get enough.
I had to take the chance to jump into the driver's seat of the "self-driving" Range Rover they had on display. It might be the only chance I get to sit in a luxury car, after all! At 6'4″, it's also the only time — outside of rental cars in the U.S. — that I haven't had to bend down to get into a car…
It's just one of a growing number of fab things to do in Dundee. As well as the V&A, McManus, Verdant Works and Discovery Point, we've also now got our own red tourist bus! It'll ferry you around some of the city's highlights, including a stop outside our very own city centre office! I was too busy keeping an eye on Danny to listen to the audio commentary, but I hope they mentioned it being the home of the "Friend"!
Danny and I took a trip on that bus the weekend after the transport museum. It was fab, and the view from the top of the Law is pretty special.
There really has never been a better time to visit our sunny corner of Scotland…
---
Find out what the rest of the team have been up to recently on the Team Blogs, including Jacky's recent trip to the Troy exhibit at McManus Galleries.