Willie's View: Off To Crail & Maggie Inglis' Hole
---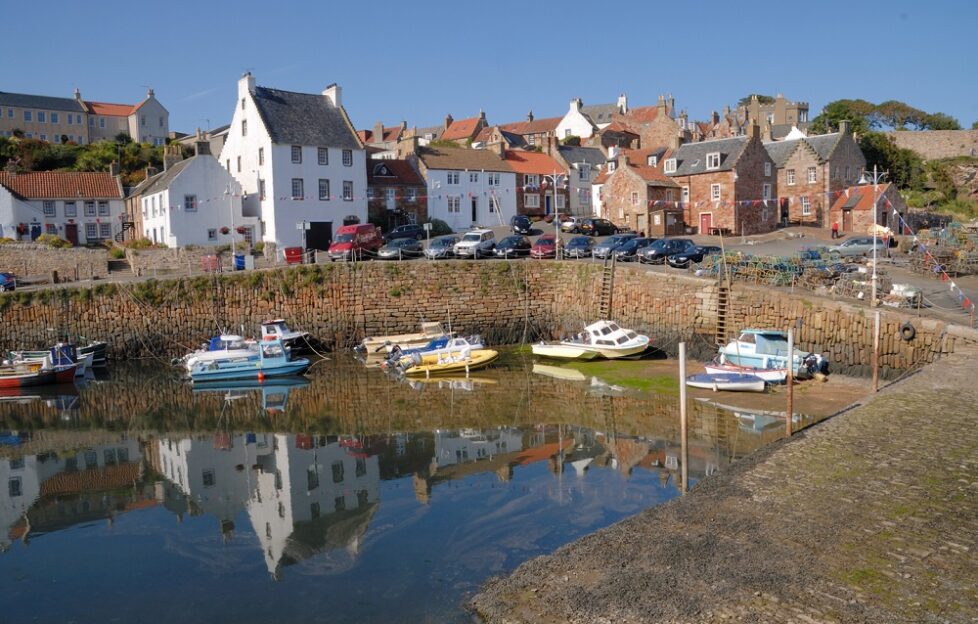 Crail Harbour.
This week Willie is off to Crail, a handsome port on the eastern coast of central Scotland, and tells us about Maggie Inglis' Hole,
---
Of all the East Neuk of Fife's quaint fishing ports Crail, the most easterly, is surely the most picturesque. It's one of the oldest royal burghs in Scotland. Crail has enjoyed such distinction for centuries before confirmed in 1310 by Robert the Bruce.
Nothing remains of the castle David I built just east of the harbour in the 1100s. Above where it stood is the 'Castle Walk' with its ancient weatherworn sun dial. It's said old sea captains used to pace back and forth along this path, five paces forward; five back. As they would on the deck of their boat, contemplating the weather and the voyage ahead.
Superstitious Times At Maggie Inglis' Hole
Down on the shore below is Maggie Inglis' Hole. In more superstitious times this was where poor unfortunates accused of being in league with the devil would be brought and tried for witchcraft. They faced a simple test. The accused would be thrown into the watery deep. If they drowned – woops – they were innocent right enough! If they didn't drown, however, they were guilty as charged and their fiery fate at the stake was inevitable.
The devil himself appears to have held quite a grudge with Crail and the evidence is still there for all to see.  Close to the Church gates is the 'Blue Stone of Crail'.
When the 'Old Kirk of St Mary' was being built, the devil vented his anger by throwing a boulder at it from the Isle of May. In mid-air the boulder split with the larger part landing to the east at Balcomie Sands.
Fortunately, the smaller piece landed just short of its target. And, if you don't believe the story, then look at the boulder and you'll clearly see the devil's thumb print.
It was an old tradition with local folk that before leaving Crail they'd kiss the stone and this would ensure their return. Having parked the car in the Marketgate, perhaps I should do likewise before setting off on a walk to Fife's east-most point at the Fife Ness.

---
Read more from Willie's travels around Scotland. You can read Alan's blog on the East Neuk Of Fife too!