Editor's Diary: A Day Out At Beautiful Brodie Castle
---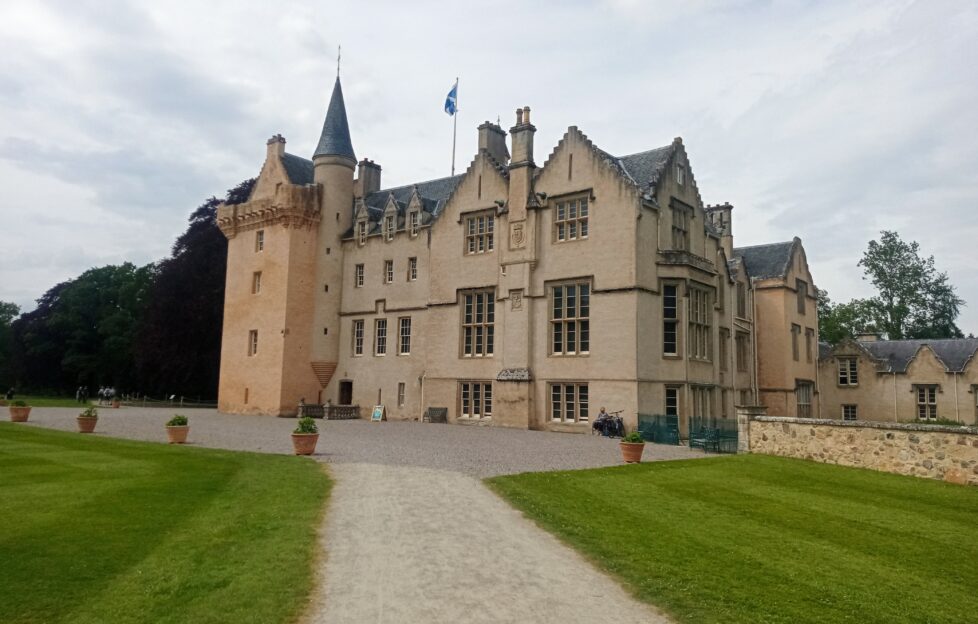 In last week's Editor's Diary, I wrote about my recent holiday on the Black Isle. I had a great time exploring this tranquil area north of Inverness.
One of the highlights was the day I spent at impressive Brodie Castle.
This magnificent building is located near Forres and was the ancestral seat of the Brodie clan for over 400 years.
These days, it's in the care of the National Trust for Scotland. And it's open for anyone to visit.
You can easily spend a whole day here. I started with a tour of the castle's interior, which was fascinating.
Be aware, though, that you have to join one of the free guided tours that start on the hour. You can't just wander in and explore by yourself!
Our guide was full of interesting information about the history of the family and how their fortunes shaped the castle we see today.
A Pictish stone caught my imagination.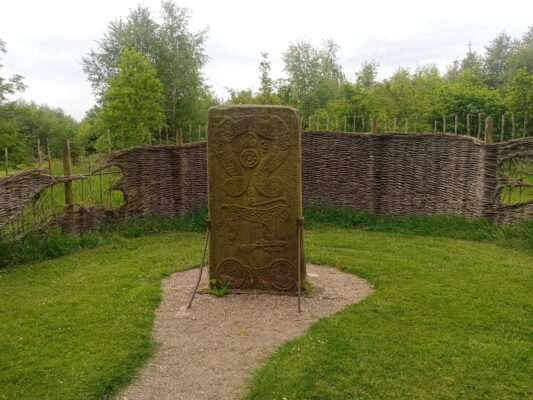 The Rodney stone was carved a mind-blowing 1,200 years ago. So long ago that no-one knows its purpose. And only one word – the name Ethernan – can be deciphered. Who was he – or she? I'd love to know!
Even more intriguingly, the stone has been reused at some point in its history. It bears the letters AC and KB, most likely added in the 16th century. Did it mark their grave?
Oh, if only stones could talk!
A library to covet
My favourite room was the library, which contains over 6,000 books. How I would love one of those in my house! (Though it was so big my whole house could probably fit easily into it . . .)
Outside, the grounds were looking beautiful. I'm sure they always do, but our guide confided they had had extra attention as "Antiques Roadshow" was due to start filming in just a few days' time. There wasn't a weed to be seen.
After a stroll round the duckpond, I ventured into the Playful Garden. It was great fun! And it's certainly not just for kids.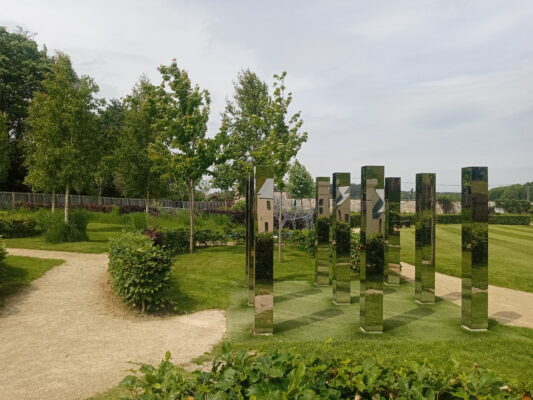 There are all sorts of surprises here. Giant musical instruments you can play. Magical mirrors. Outsized furniture to climb on, wire unicorns to wander amongst. And . . .  a giant rabbit reclining on a hillside! I kid you not.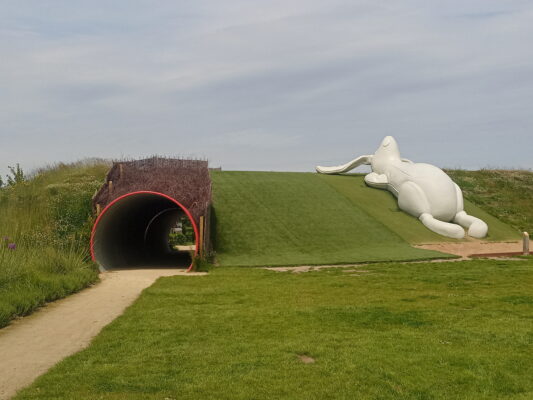 The rabbit isn't as random as it sounds – it was inspired by a famous story relating to one of the Brodie clan. You'll have to visit to find out more!