Annie S. Swan: Scotland's Forgotten Storyteller
---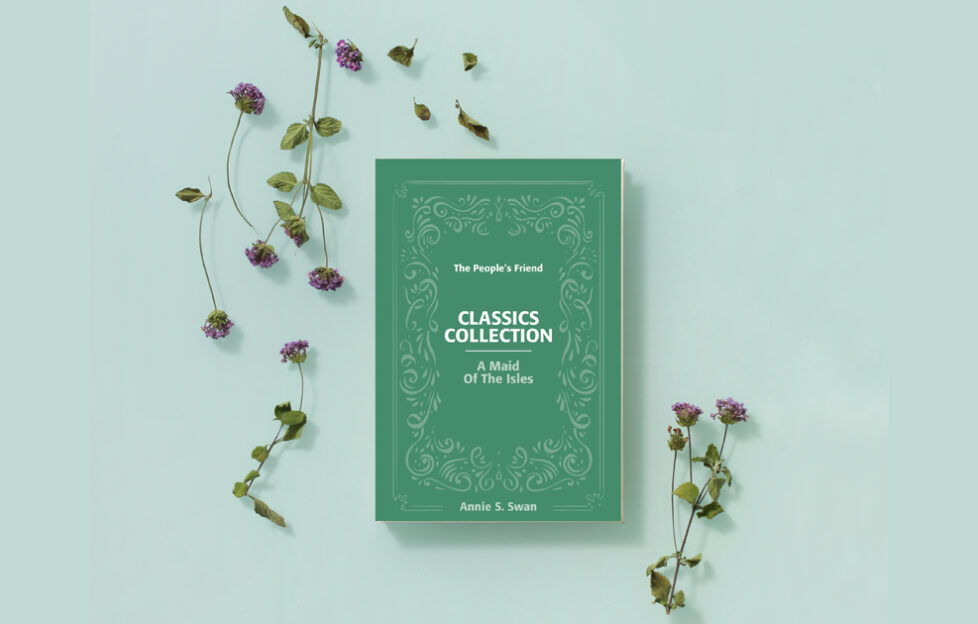 Shutterstock.
Since its launch in 1869, "The People's Friend" has had stories at its heart. Today, 153 years after the first issue was published, it still holds true to the principle that fully one half of the magazine will be devoted to fiction.
These days, the "Friend" is the biggest publisher of original short stories in the UK – we publish over 600 every year.
So we are delighted to be supporting the Scotland's Year of Stories 2022  initiative.
Our recent short story writing competition ties in to the theme of encouraging new writers. The magazine has always been proud of its track record in finding and developing new writing talent. Through our competition, we're aiming to find a brand-new storytelling voice and help them get published for the first time.
We're also celebrating one of Scotland's most prolific yet almost forgotten storytellers.
Annie S. Swan's work was out of print for almost 70 years until the "Friend" republished "The Inheritance" in 2020. This year, we've added a second title by Annie to our Classics Collection series – "A Maid Of The Isles".
All about Annie S Swan
Annie Shepherd Swan was born near Edinburgh in 1859. She began her writing career with children's stories and religious articles, and went on to become one of the most widely read Scottish authors of the twentieth century.
Her breakthrough came in 1881, aged 21, when she won a story competition run by "The People's Journal", parent title of "The People's Friend".
Readers of the "Friend" took Annie to their hearts. Over a career that spanned 60 years, she was a loyal contributor to the magazine. She wrote around 200 serial stories under both her own name and the pseudonym David Lyall.
Annie never forgot her roots, writing for the "Friend" until she died at the age of 84. She spoke of the bond the magazine had with its readers as "one of the romances of the newspaper world".
Why does she deserve to be better known?
We all know about Burns, Scott, Stevenson, etc., but women writers are under-represented in Scotland's literary canon. That's certainly not because they weren't writing.
Annie was a remarkable woman. She was a working woman at a time when that was still unusual for married women, supporting her husband through medical school.
Politically active, she campaigned for women's suffrage and even stood as an MP in Glasgow in 1922, one of the first women to do so.
She travelled to America during World War I to drum up support for the war effort and paid morale-boosting visits to the front line.
So there are many reasons why she deserves to be remembered – not least because she was a brilliant storyteller. She was awarded a CBE for services to literature in 1930.
For a time she and her husband lived in London, where they mixed with the literary greats of the day – Thomas Hardy, J.M. Barrie and Sir Arthur Conan Doyle. Barrie said that he wished he had Annie's gift for storytelling.
Writing full of powerful emotions
Maybe she's been forgotten partly because she unashamedly wrote for a mainly female audience on themes that were of interest to that audience.
There has perhaps in the past been a rather dismissive attitude shown in some quarters to "women's stories", especially women's magazine stories. They have mass appeal and are mistakenly seen as somehow less worthy of respect. But she understood many of the challenges faced by her readers, and she provided them with a much-needed escape from the hardships of their daily lives.
Her writing is full of powerful emotions and vivid descriptions. Themes include romance, adventure, drama, suspense and secrets.
"A Maid Of The Isles" opens with a dramatic night-time journey across Skye. A doctor is summoned to help cover up a terrible scandal, with far-reaching consequences. It's just as compelling a read in 2022 as it was when it was published a century ago.
You can order a copy of the book direct from our shop.
Talking about Annie S Swan
I was recently invited to talk about Annie S Swan on BBC Radio Scotland. You can listen to my chat with Good Morning Scotland presenter Laura MacIver below. We also dedicated an episode of our podcast, "Reading Between The Lines" to Annie and "A Maid Of The Isles" where you can hear a sneak peek extract.
It's great seeing people beginning to recognise Annie for the superb writer she was. And here at the "Friend", we'll continue to champion Scotland's unsung storytelling superstar.