Editor's Diary: Judging Our Short Story Competition
---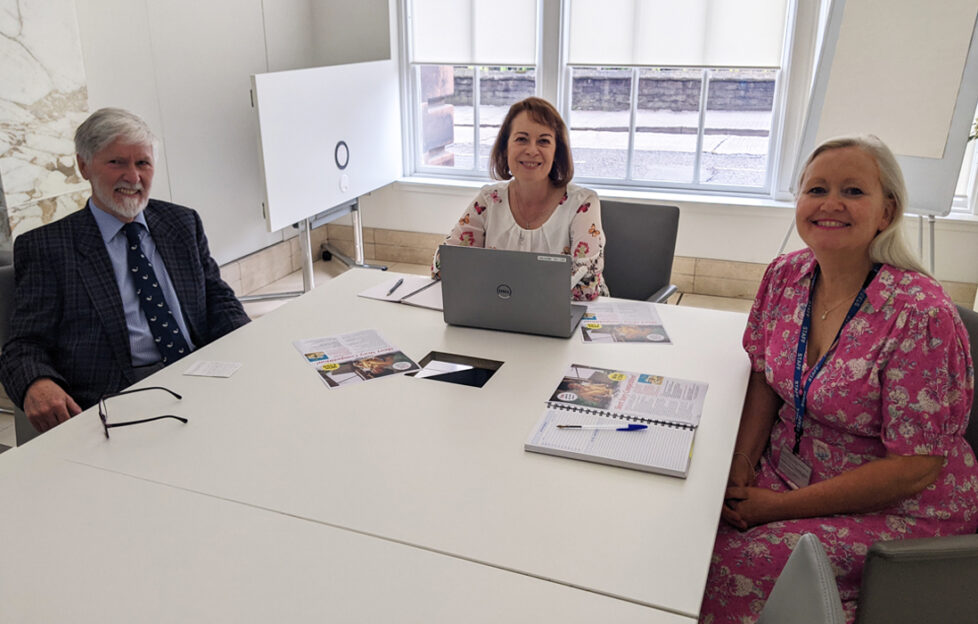 Our judges: Robin Bell, Angela Gilchrist, and Lucy Crichton. Pic: Jacky Boland
In this week's Editor's Diary, I've been busy judging our recent short story writing competition.
Designed to tie in with Scotland's Year of Stories 2022, it ran in our May 14 issue. We invited writers who hadn't previously been published in the "Friend" to submit stories with the theme "Scotland".
We were hoping to unearth some fresh new writing talent. That's something the "Friend" has championed throughout its 153-year history.
And you didn't disappoint us! We received dozens of quality entries.
Whittling them down to a longlist was quite a task. But Tracey, Alan and Abbie from the Fiction Team did a fine job, and put forward nine contenders.
From those, Fiction Ed Lucy and I then drew up a shortlist of four to go through to the final round of judging.
For that, we were joined by competition sponsor Robin Bell, whose charity the Robin and Eirwin Bell Trust was generously providing the cash prize for the winner.
Robin travelled from his home in Perthshire to the "Friend" offices in Dundee so we could discuss the stories in person. It's so nice to be able to do things like that again!
We spent a happy hour discussing the merits of the four shortlisted stories. They were all very different from each other. As Robin said, it was a bit like comparing apples and oranges!
Phrases such as "excellent writing", "acerbic wit" and "a very nice ending" give a taste of the quality of the final four. We had a very difficult decision on our hands.
But, at the end of the hour, we had a winner — and the verdict was unanimous! The judges were in complete agreement.
There are no spoilers when it comes to "Friend" fiction, so I'm not going to say any more for now. Over the next few weeks we'll be contacting the winner and arranging for them to receive their prize. Then we'll announce the news online.
And the winning story will, of course, appear in a future issue of the magazine. I can't wait to see it in print!
I also can't wait to welcome its author to the "Friend" family as our newest writing recruit. Or to see what she – or he! – writes next!