Fiction Ed's Blog: Fiction Team News
---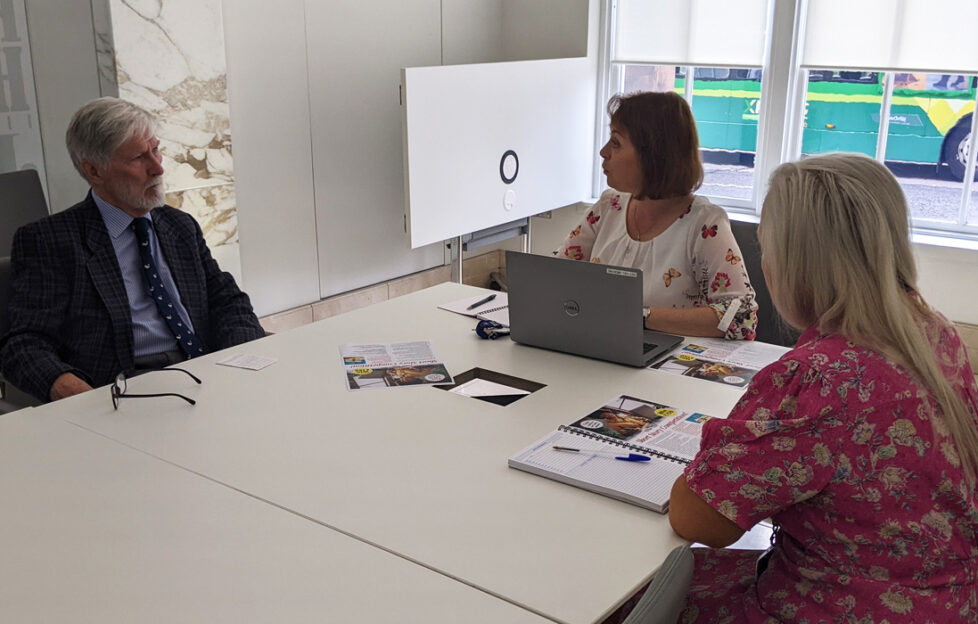 Pic: Jacky Boland
Fiction Ed, Lucy, rounds up some recent news from the Fiction Desk.
Team Tuesdays
The Fiction Team, and the wider "Friend" Team, returned to the office in April.
At the moment, we're continuing to come in one day a week, on a Tuesday.
We're going to be working in this 'hybrid' way for the moment.
Team Tuesdays are great for work that's best done in person, meetings – and lunch at our favourite spot!
Competition Judging Has Taken Place
Last Team Tuesday, we welcomed a special guest – Robin Bell, of the Robin And Eirwen Bell Trust.
If you've had a chance to catch up to Editor, Angela's blog on Friday, you'll know that the judging for our Short Story Writing Competition has taken place.
Competition sponsor, Robin, was one of our judges, along with Editor, Angela, and myself.
Digital Ed, Jacky, took the pic above, of us discussing our four very strong contenders.
We'll be contacting the winner over the next few weeks.
Exciting!
Workshops
Our online Serial Writing Workshop is taking place on September 28.
Everyone is very welcome, and I'll let you know here, when bookings open.
Holidays
The Fiction Team take it in turns to go on annual leave.
Because we're a small team of five, we generally try to avoid being off at the same time.
This makes sure enough stories are still flowing through for illustration and Production.
We cover for each other, too, making sure payments are dealt with promptly so there's no delay for authors.
And we plan work in advance for when we're off, so the fiction keeps running smoothly.
Christmas And Other Stories
I'm still reading stories for our two bumper Christmas issues, so it's not too late to send one in.
And stories of Special word-count length – 2500 and 3500 especially – are always welcome.