Chicken and Lemon Biryani Recipe
---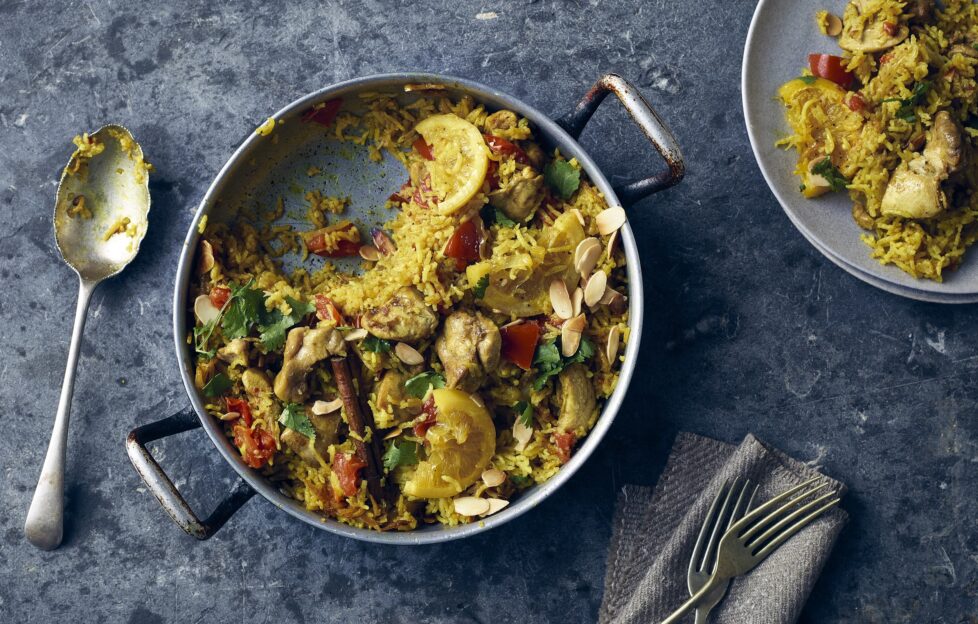 Provided by Opies.
Ingredients
250 g (9 oz) basmati rice
2 tbs olive oil
1 large onion, sliced finely
2 cloves garlic, sliced
6 skinned and boned chicken thighs cut into 3
2 tbs medium curry powder
1 tsp ground cumin
1 tsp turmeric
1 small cinnamon stick
5 Opies Lemon Slices
2 pieces of Opies Stem Ginger chopped finely
2 bay leaves
3 tomatoes, chopped roughly
700 ml (1¼ pt) hot chicken stock made using a chicken stock cube
To Garnish: fresh coriander; toasted almonds.
Recipe and image courtesy of Opies.
This tasty Chicken and Lemon Biryani recipe from Opies is so easy to make!
Serves: 4
Soak the rice in cold water for about 30 minutes. Then rinse and drain.
Meanwhile, heat the olive oil in a frying-pan, add the onion and garlic and fry gently until soft.
Now add the chicken, curry powder, cumin, turmeric, cinnamon and bay leaves and continue frying for a couple more minutes.
Add the lemon slices, ginger and the drained rice, and continue frying for a couple more minutes over a low  heat.
Finally add the chopped tomatoes and hot chicken stock. Bring to a rolling boil, pop a lid on and cook for another 5 minutes. Turn the heat off, but do not remove the lid. Cover with a tea towel and leave to stand for 15-20 minutes before serving.
Chop a little fresh coriander and lightly toast a few almonds for garnish.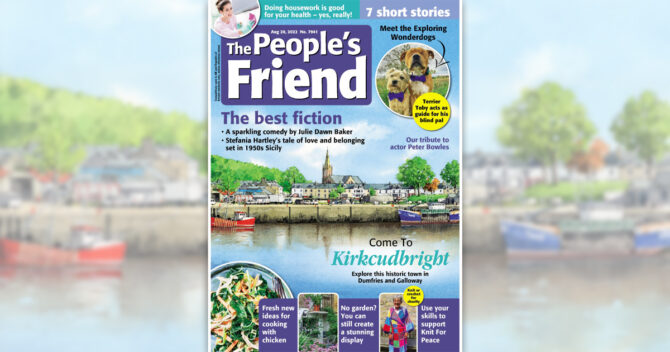 You'll find more tasty chicken recipes in this week's issue of the "Friend", available online or from most major supermarkets and newsagents. Or, to make sure you never miss our delicious recipes, you can subscribe to get every issue delivered straight to your door each week.
Check out our Cookery section for more recipes.