Garlic Gourmet Burger Recipe
---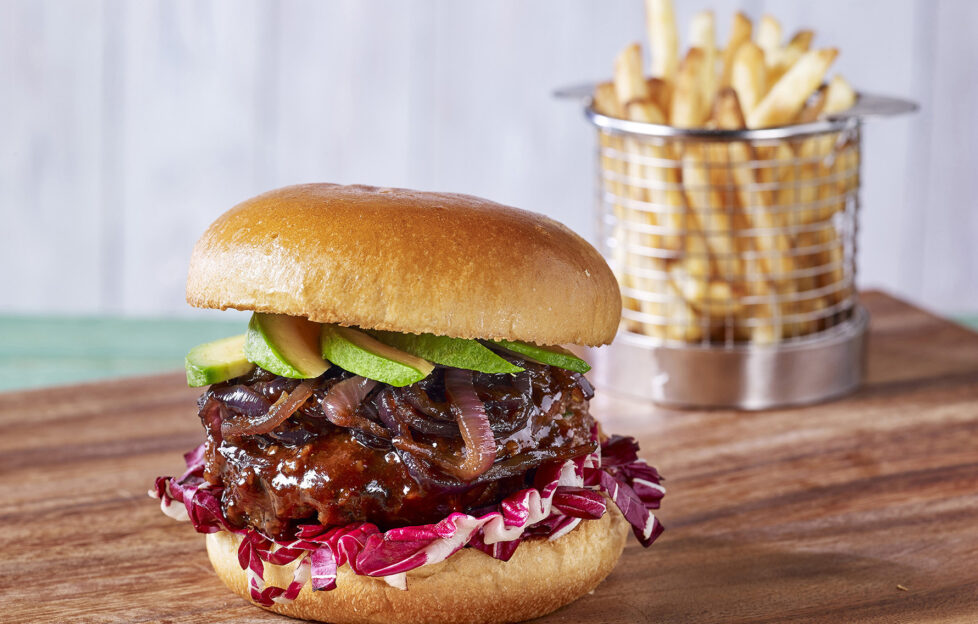 Courtesy of Kikkoman.
Ingredients
2 tbs olive oil
A knob of butter
2 large red onions, sliced thinly
2 tbs soft light brown sugar
500 g (1 lb 2 oz) good quality beef mince
2 tbs each finely chopped fresh parsley and thyme
Salt and freshly ground black pepper, to taste
8 tbs Kikkoman Teriyaki Sauce with Roasted Garlic
1 small head radicchio, shredded
4 brioche burger buns, halved and cut side toasted
2 avocados, sliced
Recipe and image courtesy of Kikkoman.
This scrumptious Garlic Gourmet Burger recipe from Kikkoman can be cooked on the barbecue or on the hob. Either way, it's sure to be delicious!
Serves: 4
Heat 1 tablespoon of the oil and butter in a saucepan. Add the sliced onions and sugar and cook on a low heat for 30 minutes. Stir often until the onions are soft and caramelised. Then season.
While the onions are cooking, mix the mince with the herbs and season. Form into 4 burgers.
Place the burgers on a hot barbecue. Or, if cooking indoors, add remaining oil to a frying-pan and cook the burgers for 3 to 4 minutes on each side.
Reduce the heat and add Kikkoman Teriyaki Sauce with Roasted Garlic. Continue to cook and baste the burgers for a further 2 minutes.
Place shredded radicchio on burger bun base. Add the burger, a spoonful of leftover sauce from the pan, a quarter of the caramelised onions and then top with avocado slices before placing the bun lid on.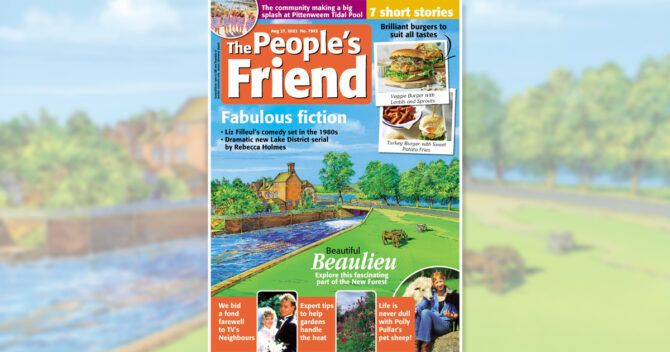 If you fancy a barbecue this weekend to see out the last of summer, do we have some brilliant burger recipes for you! Find them in this week's issue of the "Friend", available online or from most major supermarkets and newsagents. Or, to make sure you never miss our delicious recipes, you can subscribe to get every issue delivered straight to your door each week.
Check out our Cookery section for more recipes.