Benefits Of Wild Swimming
---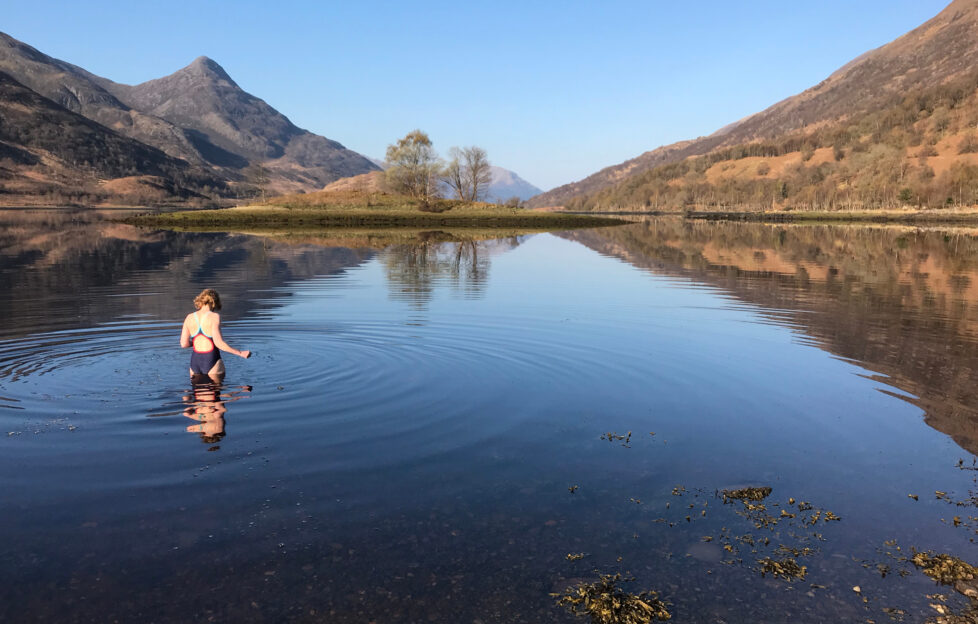 Shutterstock.
It seems that more and more adults are seeking the benefits of wild swimming and taking the plunge. Here we revisit Ali Henderson's great feature extoling the virtues of the pastime, while always being mindful of safety.
Benefits Of Wild Swimming
The Outdoor Swimming Society was founded in 2006 to pioneer outdoor swimming in rivers, lakes, lidos and seas.
Founder Kate Rew, author of "Wild Swim", extols the benefits of a dip in the wild. "I think swimming breaks down all barriers between people. Age, profession, class: we all have the same experience.
"There's no competition, we're just sharing experiences we maybe can't share with landlubbers!"
Membership of the Outdoor Swimming Society has soared from a modest few hundred members 14 years ago to a robust following of 100,000 swimmers today.
Health Benefits
There can certainly be health benefits with an outdoor dip. Cold water can boost circulation and mood, even helping with pain. A wild swim can be a mindful, meditative experience that soothes anxiety and helps the swimmer live in the present moment.
Spending time outdoors takes us back to nature and gives a marvellous sense of wellbeing. Then there's the camaraderie that a group swim entails.
Utter Enthusiasm
Facebook groups have sprung up everywhere where one can simply post that they fancy a swim and urge other group members to join in.
When I meet members of Fife Wild Swimmers Facebook group I can't fail to be impressed by their utter enthusiasm for swimming in all weathers.
"Wild swimming makes me happy," Jos Willins tells me. "There is that great feeling of release and relaxation. It lowers my shoulders back to their rightful place!
"Lots of new friends made, too. I guess we are all alike. I haven't met a swimmer I didn't like."
Hilary Craig maintains that the best thing about the wild dook is the sense of calm promoted. "It's the peace and tranquillity, being close to nature, away from the hustle and bustle of modern life.
"I hate the loud music that most leisure centres pump out during sport sessions. I find this noise agitates me, which is not healthy."
Costs Nothing To Join
Every swimming group I speak to seems to have a pleasantly relaxed attitude. These are not societies that require chair people, meetings or bureaucracy.
The Outdoor Swimming Society is run entirely by volunteers and costs nothing to join. How refreshing in our fast-paced society to be able to join a club and dive into a whole new world of swimming and friendship for free.
A simple plunge (or paddle) into wild waters can clearly help us to slip out of recognisable reality and let life's worries drift away.
I also tested the benefits of wild swimming and gave it a go!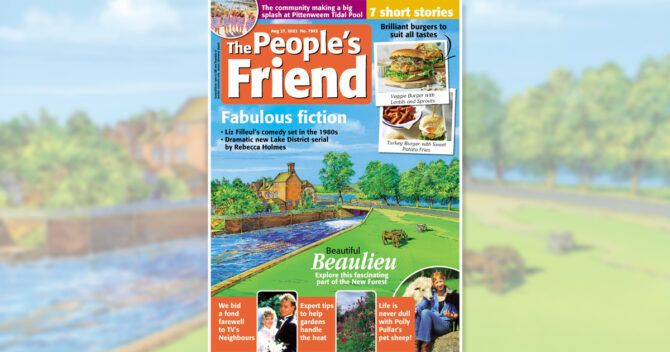 You can read more about wild swimming and how the West Braes Project restored the Pittenweem Tidal Pool in the August 27 issue of the "Friend". Available now in most major supermarkets and newsagents or soon to buy online. To make sure you never miss an issue, you can subscribe to "The People's Friend" to get every issue delivered to your door.