A Wrap On Season 3 Of Reading Between The Lines Podcast!
---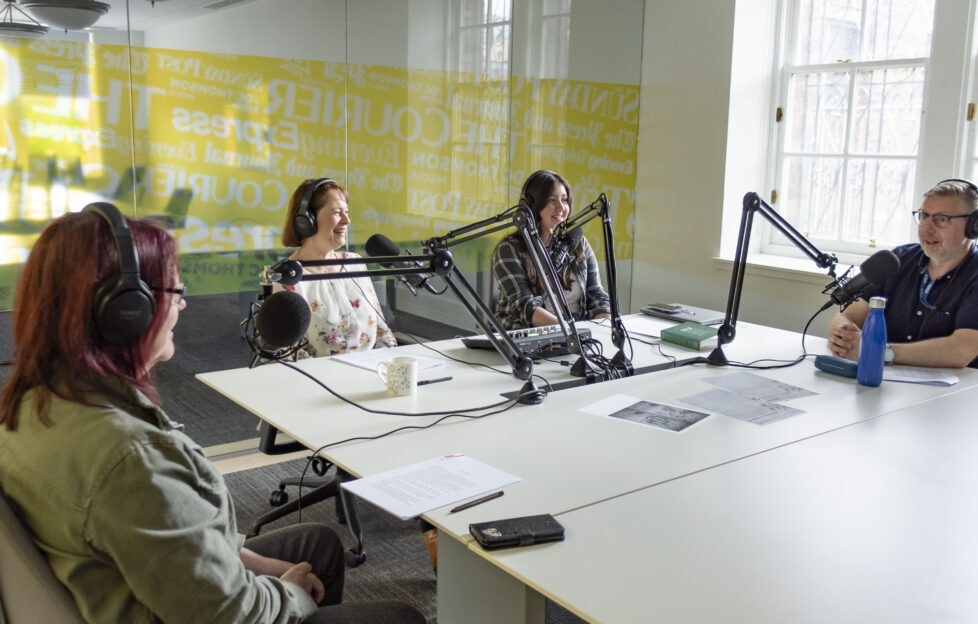 Photography by Chris Phin.
Digital Ed, Jacky, talks wrapping up recording season 3 of The People's Friend Reading Between The Lines podcast. Find out what's involved and what you can expect from the upcoming season!
---
When I joined "The People's Friend" in April, one of the biggest jobs I was tasked with was taking over the podcast, Reading Between The Lines. Diving into the archives to find some interesting stories, scheduling the recordings, hosting the panels and editing the episodes. It was a huge, and immensely fun, learning curve.
I'm thrilled to say that season 3 of the Reading Between The Lines podcast has now wrapped! I'm still editing some episodes, but the first episode will be live on Monday 5th September. So, set your reminders.
Putting together the next season has been the perfect way to get to know my colleagues. Hunched over old "Friend" archive volumes, reading stories with them and having lots of chat and laughs about them. The recording sessions slotted perfectly into our Team Tuesdays in the office.
Reading Between The Lines podcast season 3
This season we're looking at stories from 1920-1945. We've talked about wartime and grief, depictions of women and sexism, romance that reads more creepy thriller, and a wild theory about 1900-1938 "Friend" Editor David Pae Jr. Just to name a few! You get to hear from all areas of the "Friend" team with members from our Fiction, Features and Production team. All alongside the infinitely knowledgeable Archivists, Barry and David.
And, sponsoring us once again are our dear friends, The Oddfellows. You'll be able to hear first-hand answers from their members of how The Oddfellows has helped them, the different campaigns they have running throughout the year and how you can find out more.
My favourite moments of the season have to be what was a particularly riotous recording session with Barry, Jacki and Marion for "A Healing Touch". The borderline conspiracy theory that David drops in episode 6 "Love's Ambassador" and appears again in episode 12 "St. Valentine's Violets" was also a stand out moment.
We'll be sharing each story to read along with as the episodes come out, and you can let us know what your favourite stories and moments are too on Facebook and Twitter! So, grab a cuppa and have a listen.